A delicious grown up take on a chocolate filled cookie – Rock Rose Gin style!
When Caithness Chocolate created the delicious Rock Rose Gin chocolate spread I knew I had to make them into these cookies.
Ingredients
15 tsps Rock Rose Gin Chocolate Spread
115g Unsalted butter
175g Light brown sugar
1 tsp Vanilla
1 Egg
275g Plain flour
1/2 tsp Bicarbonate of soda
1/2 tsp Salt
1 tbsp Cornflour
200g Chocolate, finely chopped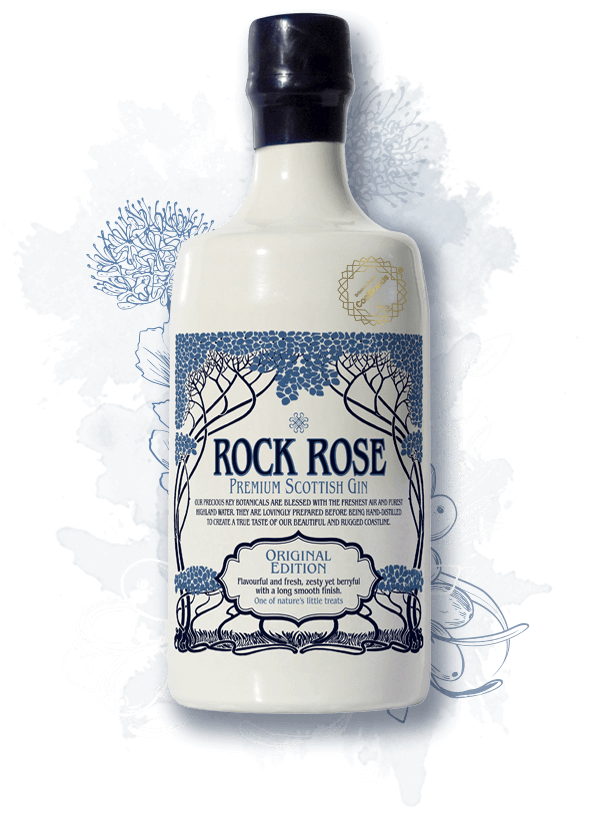 Rock Rose Gin
£36.00Add to basket
Recipe
At least 2 hours before baking

Scoop tsps of Rock Rose Gin Chocolate spread onto a baking tray and freeze until solid

Once the chocolate spread has frozen begin on the cookie dough

Beat together the butter and sugar until fluffy and then add in the egg and vanilla and beat again
Mix in the flour, salt, bicarb and cornflour until combined
Stir through the finely chopped chocolate
Take a scoopful of dough and flatten slightly
Add a frozen tsp of chocolate spread and wrap the dough around it to seal
Place on a lined baking tray and repeat to make approx 15 cookies
Bake in a pre-heated oven (190c/170c fan) for around 11 - 13 minutes
Recipe adapted from the fabulous Jane's Patisserie. Check out her website for other fabulous recipes!