Elizabeth and Margaret
OUR COPPER STILLS
It is a tradition in distilling, a bit like it is in ship building, to give your still a lady's name.
Elizabeth
It is a tradition in distilling, a bit like it is in ship building, to give your still a lady's name. Our first still which has been operational since 2014 is called 'Elizabeth'. She was named after a very famous lady who returned to Caithness year after year, that was HRH Queen Elizabeth, The Queen Mother. She loved Caithness and spent three weeks in August at the nearby Castle of Mey, returning for about ten days in October each year to escape from the pressures of a busy royal life. HRH Queen Elizabeth, The Queen Mother's favourite drink was rumoured to be a gin and Dubonnet, so our first still was named in her honour.
Margaret
Our second still which joined 'Elizabeth' a few years later is called 'Margaret', not after The Queen Mother's daughter but after a very special lady, who is close to both of our hearts. 'Margaret' is named after Claire's mum Margaret Calder, who is the distillery's Production Supervisor, in honour of her hard work, dedication, and the support she has given us both throughout our Rock Rose journey. Margaret has worked tirelessly alongside us, bringing organisation and control to our unstructured chaos! With a methodical and organised mind and a great sense of humour she has implemented structure and routine into our wee distillery, helping us as the business has grown and diversified.
Dunnet Bay Distillers
OUR PROCESS
Our precious botanicals are carefully harvested and stored before our bespoke copper pot stills, 'Elizabeth' and 'Margaret', made by John Dore & Co. Ltd, the oldest still maker in the world, work their magic. Our two 'girls' have been uniquely designed just to create our spirits using a traditional handmade copper head along with botanical vapour basket, ours is a small batch process of 500 litres.
Martin will cast his watchful eye over the whole process, to ensure the flavour, passion and quality people associate with Dunnet Bay Distillers spirits is there.
Each bottle is hand-filled, individually wax-sealed, batch numbered and hand-signed before it leaves the distillery. Great care is taken throughout the whole process to ensure that only the very best quality products will leave our wee distillery in Dunnet!
How to Distil Gin
with Mr MacKintosh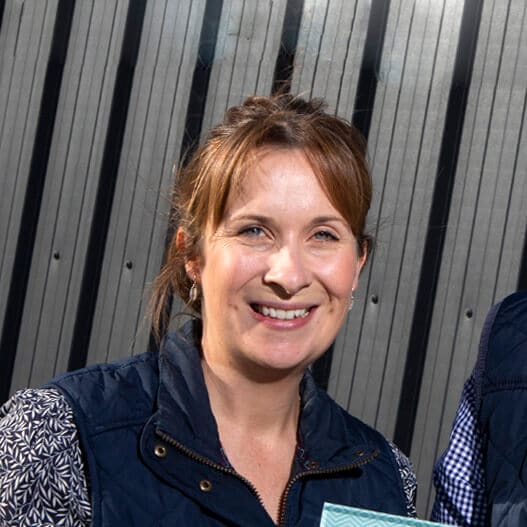 Claire
The Common Sense
Responsible for all the frilly ideas.
A lover of all things 'gin' with an honours degree in hospitality and tourism. A creative but practical approach to overseeing all fun sides of the distillery!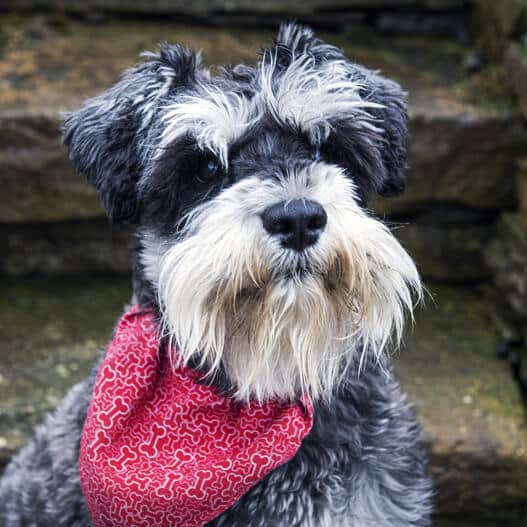 Mr MacKintosh
The Distillery Apprentice
Responsible for clearing crumbs after tea break!
If he can escape the office, Mr Mackintosh likes to personally greet visitors who are on a guided distillery tour. You'll recognise him as he wears a red bandana and will use his charming eyebrows on you! Mr Mackintosh is the star of our Family Pack, which guides children participating on our guided tours through the stories associated with the distillery.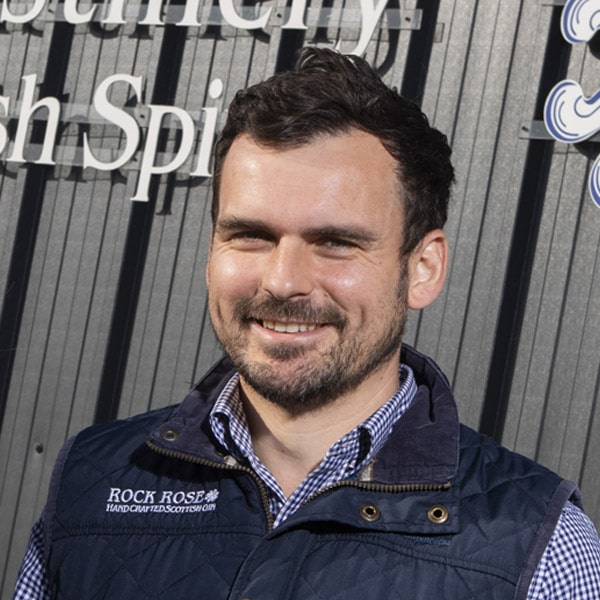 Martin
The Brains
Responsible for the crazy ideas.
A chartered process engineer with a passion for gin and beer. Obsessed with improving all areas of performance, he is the mastermind behind all things technical and innovative.
We couldn't do what we do without our fabulous team working alongside us!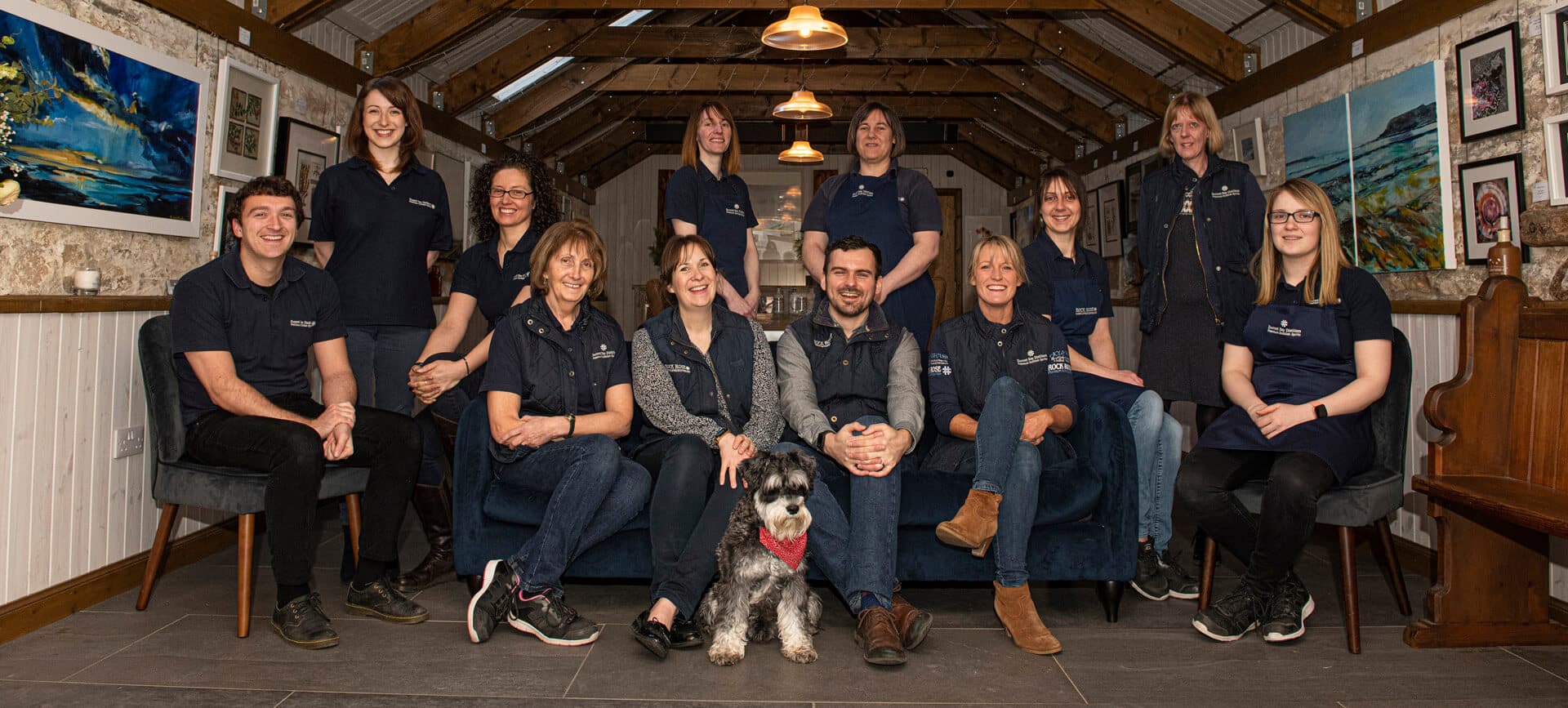 Dunnet Bay Distillery
Our Beginnings
Our Rock Rose journey can be traced back as far as our university days where we would talk of one day returning to Caithness to set up our own business together. With academic qualifications in chemical and process engineering Martin decided to pursue a career running a process plant offshore in the oil and gas industry. Claire with her qualifications in hospitality and tourism, went to work in the tourism industry. However, working in the oil and gas industry meant that Martin was often working away from home, which when we started our family was something he no longer wanted to do.
Our beautiful wee George was a huge part of our family life as well as our Dunnet Bay Distillery journey. He was involved from the very beginning when he sat beside us as we experimented in our garage. He kept an eye on the building progress, watched as we learned how to use the bottling and labelling equipment for the first time and grinned proudly when we came home with awards!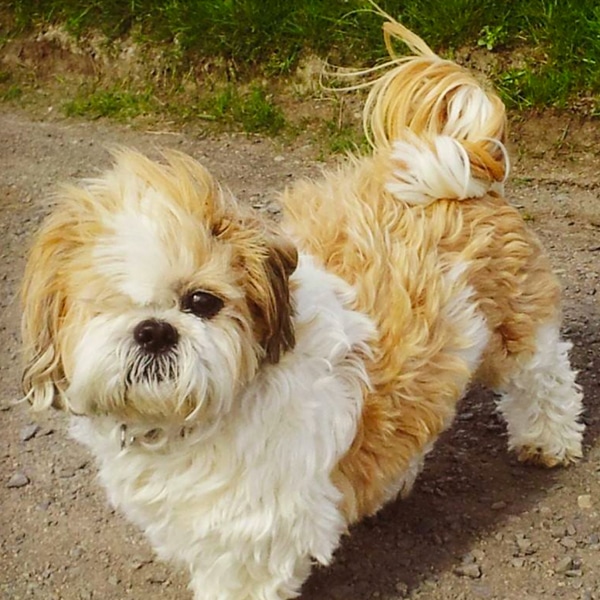 After the school drop off he would come to work and once he had done his morning tour to say 'hello' to everyone he'd settle down to snore (loudly) in his basket. Sadly the time came when we had to say goodbye but his memory lives on in our gin and vodka and his lovely photo looks down on us as we distil.
Dunnet Bay Distillery
Shop

Dunnet Bay Distillers
TIMELINE