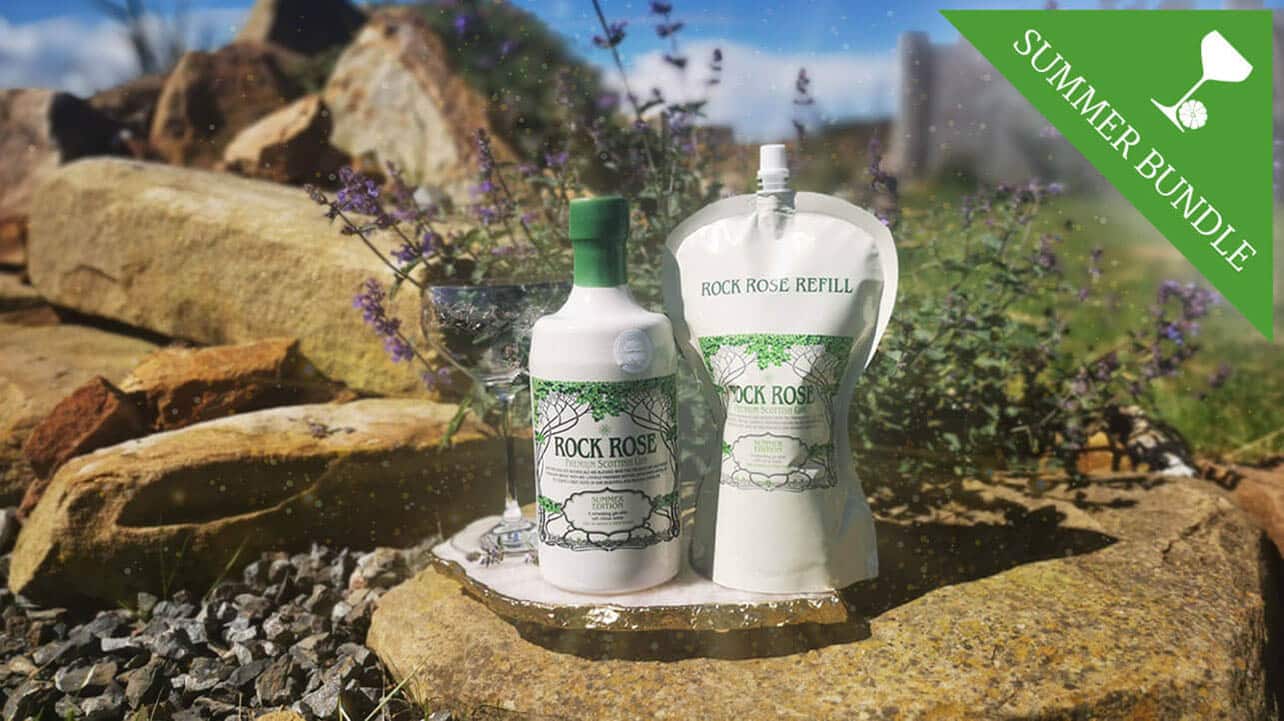 Enjoy summer for longer with this fabulous bundle!
700ml Rock Rose Summer Edition in a ceramic bottle for life
700ml Summer Edition Refill Pouch
Delicately branded Rock Rose Gin glass
all delivered to you for just £71!
41.5% Alc Vol. – 2 x 700ml
(Save £10 & Free delivery)
Dunnet BAy Distillers
Refill Rewards Club
Join our 5 Star Refill Rewards Club!
Become a member of our refill club and never worry about pouring the last drop from your bottle again! We'll send you a refill to top up your bottle along with some fab goodies on a frequency of your choosing.
"Really enjoying this, love the gin and the treats and different tonics take it to another level! Proud to support this business which delivers top quality all the time! The recyclable pouch is ingenious!"
If you haven't already – give this one a try as we're sure you will agree with His Royal Highness, The Prince of Wales during his visit to the distillery, this one's a gem.

– The Gin Foundry –
Dunnet Bay Distillery
ETHOS
Dunnet Bay Distillery is a magical place that creates spirits
which are inspired by and embody Caithness, its unique cultural and natural heritage and its people. Our ethos is to create spirits which reflect the Caithness way and is based on five core values:





















Dunnet Bay Distillery
AWARDS







Dunnet Bay Distillery
Shop