A delicious cocktail using our Winter Edition Rock Rose Gin.
The forced rhubarb season usually starts in January, but you can also buy frozen rhubarb pieces, or you can buy rhubarb syrup itself. Once you have the syrup you could freeze it in ice cube trays to use throughout the year. Lavender can be a strong flavour, so don't add too much! If you're not keen on the flavour you can also use basil leaves or a little piece of fresh ginger.
Ingredients
50ml Rock Rose Winter Edition
50ml rhubarb sugar syrup
25ml lemon juice
A couple of fresh lavender sprigs, or a small pinch of dried lavender flowers
MiniVino, Prosecco, Pink Champagne, Cava or other pink sparkling wine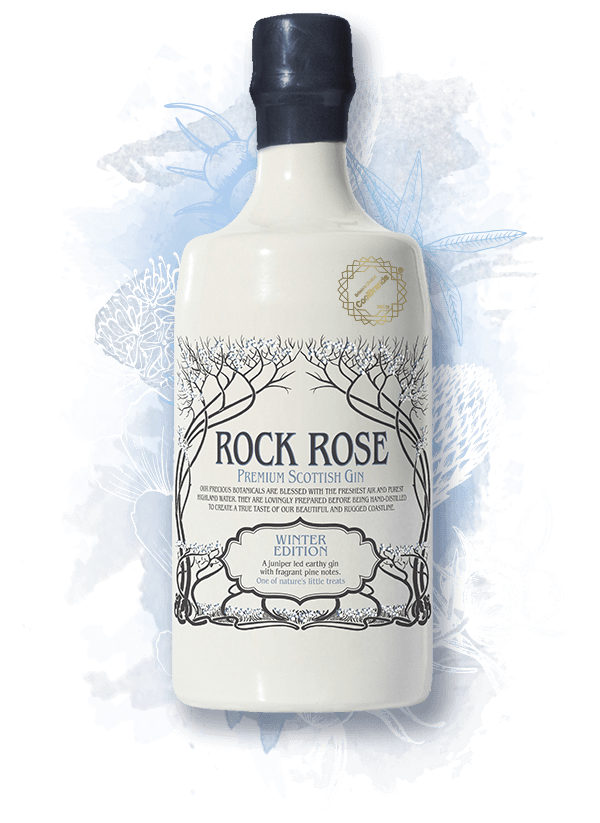 Rock Rose Gin Winter Edition
£39.00Add to basket
Recipe
To make the syrup, take one cup of chopped forced rhubarb and bring to the boil with one cup of water and one cup of sugar until the rhubarb is soft. Strain through a fine sieve
Place everything apart from the fizz into a cocktail shaker filled with ice and shake well
Pour into a tall glass with some ice cubes, and top with MiniVino or pink sparkly
Stir gently to mix and garnish with some lavender springs or a basil leaf
Recipe, video and photography created by the fabulous Mike Denman.