This fabulous Gin & Jam cocktail was created by John from The Dunstane Houses in Edinburgh and is perfect to celebrate International Scottish Gin Day 2020!
Ingredients
50ml Rock Rose Gin
1 Heaped spoon rowanberry jam
20ml Sea buckthorn juice
Garnish: Rosemary sprig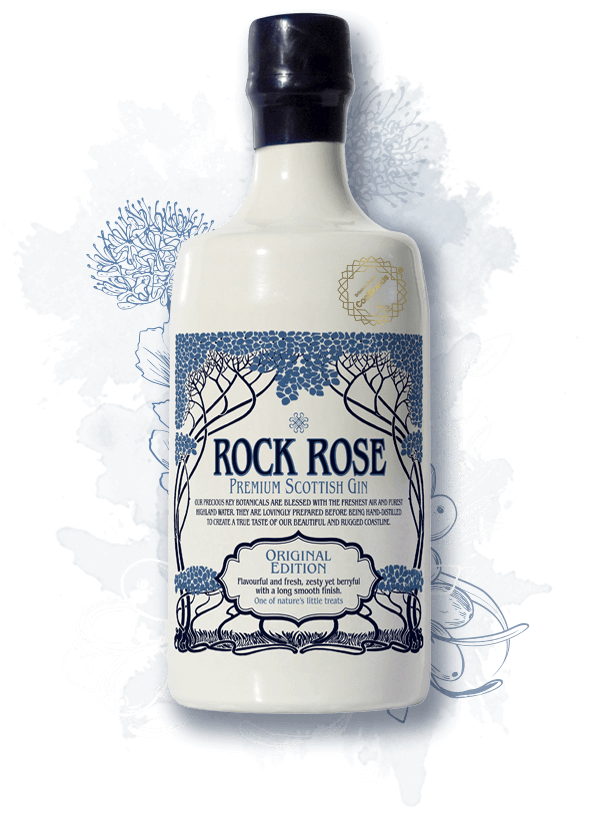 Rock Rose Gin
£36.00Add to basket
Recipe
Add all ingredients to a shaker full of ice
Shake well and double strain into a glass
Set a sprig of rosemary alight to garnish!
To add drama to this delicious cocktail, John suggests serving it under a cloche!  Not only does it look really amazing but it will deepen the rosemary and infuses the smoke – just be careful not to leave the cloche on for too long though.
Check out the fabulous offer by The Dunstane Houses…!
FATIGUED BY THE SAME FOUR WALLS AND IN NEED OF A NIGHT AWAY? CUE OUR 'ULTIMATE NIGHT IN' PACKAGE CATERING TO LOCALS EAGER FOR A STAYCATION CELEBRATION AWAY FROM HOME.
We'll be offering locals the opportunity to save up to 50% on overnight stays including dinner, bed & breakfast plus our 'Ultimate Night In' goodies.
Comprising a 50cl bottle of our very own DunGin, tonics and garnishes, an assortment of pre-dinner nibbles and post-dinner treats (think popcorn, pick'n'mix and our prohibition-inspired room service drinks menu..) plus unlimited access to your Netflix account on our smart flat-screen TV; our 'Ultimate Night In' tray features all the ingredients you could possibly need for a night of escapism away from the current chaos.
As always, our 4-course dinner will be served in our lounge or in-room and for those eager to end the night in traditional Scottish fashion; our whisky ambassador will be on hand to talk you through our collection of over 70 whiskies for a nightcap, on us, delivered to your room.
Offer must be booked by 5 November and is valid until 20 December 2020.