The flavour of rhubarb goes really well with grilled pork chops, just like a sharp apple sauce would.  Poaching in the gin gives it an even more grown up flavour, and the juniper flavours work well with the pork!
Ingredients
4 Large pork chops (preferably free range, and from a rare breed)
3 Sticks of rhubarb
100ml Rock Rose Gin
50ml Cider vinegar
100ml Water
60g Sugar
4 Juniper berries
Salt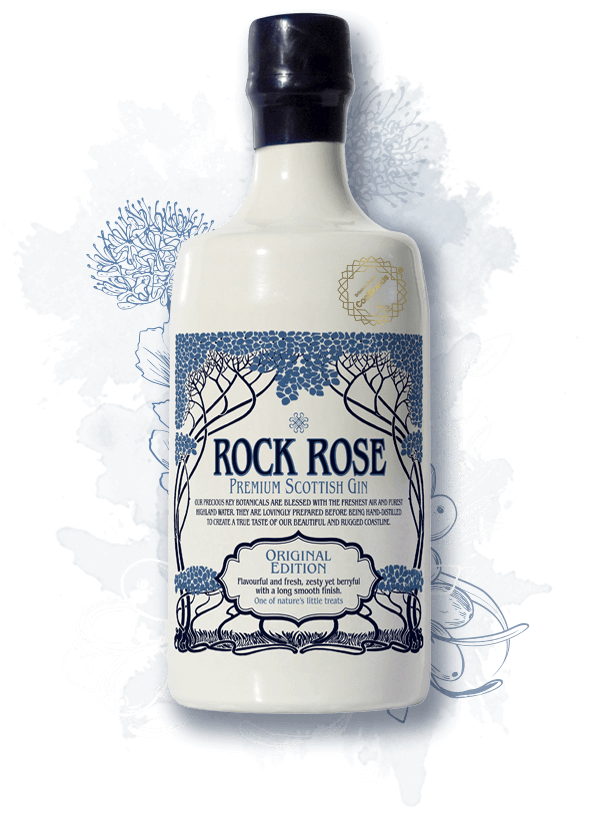 Rock Rose Gin
£36.00Add to basket
Recipe
Cut the rhubarb into 10cm long pieces, then using a sharp knife or peeler cut into very thin strips
Put the gin, vinegar, water, sugar, juniper berries and a pinch of salt into a pan and heat until almost boiling.
Add the rhubarb and press down with plate or similar. Remove from the heat and allow to cool.
When cool, taste the rhubarb – it may need a little more sugar, this will depend on how sour your rhubarb is. If you feel it needs more cooking, then simply bring back to just short of boiling and then remove from the heat and allow to cool again. The idea is for the rhubarb to retain a little bite, and to still be sour without being too overpowering.
Pan fry the pork chops until golden brown.
Season the chops and place on a tray in the oven at 190 degrees for 8-12 minutes depending on thickness.
Serve with some roasted or boiled new potatoes and watercress.