Having done lots of fun research looking for a special coffee based cocktail for our special Afternoon Tea Tour, we decided to create Holy Highland Coffee.  Delicious hot coffee poured over amazing buttered Holy Grass Vodka and topped with yummy shortbread cream!
Sounds tricky, but broken down into stages it is so simple 🙂
Ingredients
500ml Holy Grass Vodka
150g Caster sugar
100g Butter
100g Shortbread
100ml Whole milk
300ml Double cream
Freshly brewed coffee
Garnish: crushed shortbread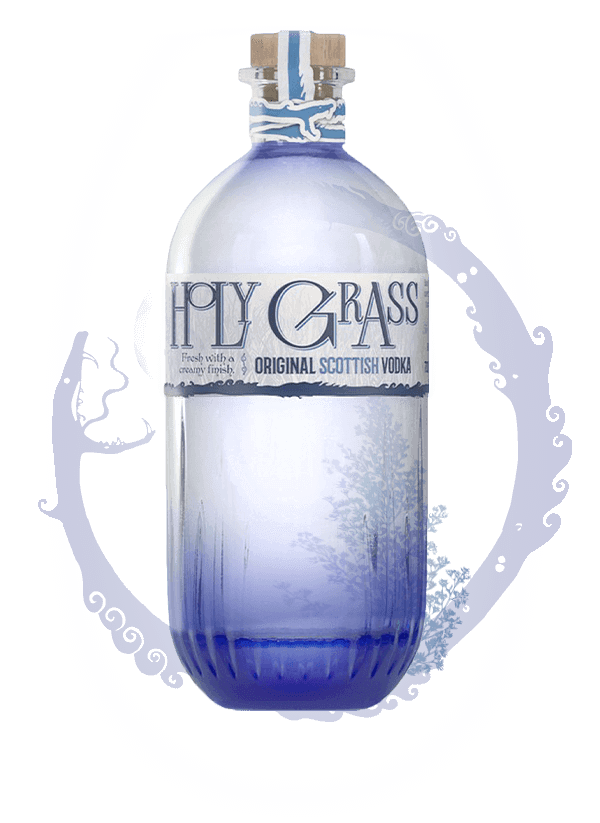 Holy Grass Vodka
£35.00Add to basket
Recipe
Buttered Holy Grass Vodka

Pour the vodka into a large container and stir in the caster sugar until dissolved
Melt the butter in a pan for around 5 minutes, watching carefully until it starts to go caramelly brown with a nutty aroma
Add the melted butter to the vodka and stir to combine
Cover the container and place in the freezer overnight
The following day, remove the solidified butter and strain the liquid through a filter/muslin cloth into a bottle
Have a wee taster and then seal until required. This will keep in the fridge for up to one year - if it lasts that long!

Shortbread Cream

Blend the shortbread with the milk and leave to infuse for 30 minutes
Strain through a cheesecloth/muslin into a large bowl. Take care not to allow any crumbs through
Add the double cream and whisk until soft peaks form
This will keep covered in the fridge for up to 48 hours

To serve

Pour 35ml buttered Holy Grass Vodka into glass (take care that the glass will withstand some heat)
Top with 100ml freshly brewed coffee
Spoon the shortbread cream on top
Garnish: a sprinkle of crushed shortbread
This can be prepared in advance and simply put together when required. This recipe should create around 10-15 cocktails but you don't need to drink them all at once!
We based this on a recipe from a fabulous cocktail book called Batched & Bottled by Max and Noel Venning.