We found this fabulous Lemon Meringue Pie recipe on The Flavor Bender and loved the idea of a Lemon Meringue Pie cocktail, thinking it would suit our Holy Grass Vodka perfectly. We tried it out using Mackays Lemon Curd, which we included in September's Refill Rewards Club box, and also Berry Good's Limoncello.  It was delicious and ticked all the boxes for a dessert style cocktail!
It looks tricky to make, but it is honestly not and worth the extra wee while making the Swiss meringue.  The recipe serves two but can easily be adjusted.
Ingredients
90ml Holy Grass Vodka
30ml Limoncello
30ml Lemon juice
113g Jar of Mackays Lemon Curd
1 Egg white
30g Sugar
1/2 Tsp Vanilla extract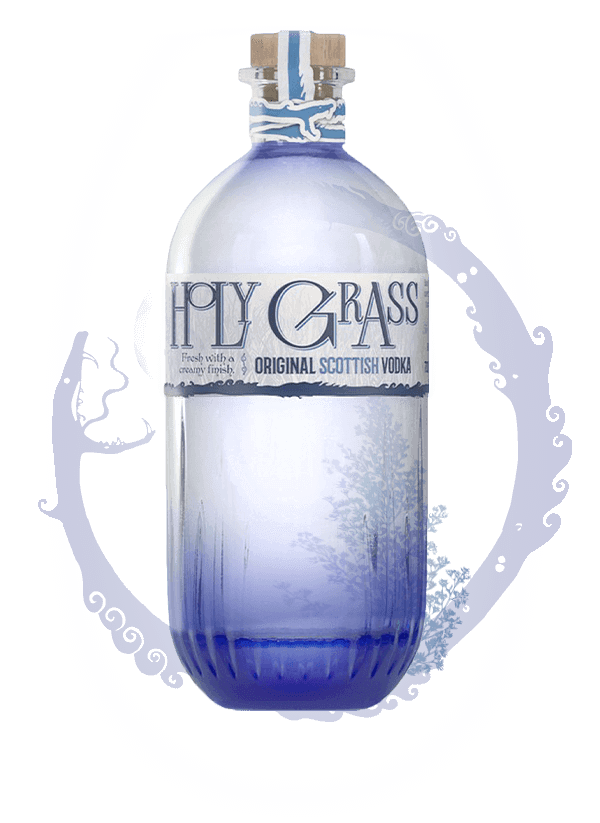 Holy Grass Vodka
£35.00Add to basket
Recipe
Begin by making the Swiss meringue

Add the egg whites and sugar to a clean, glass bowl and place over a pan of barely simmering water, whilst stirring continuously
Continue to stir until the sugar dissolves and the eggs turn a creamy colour, around 2-3 minutes. This should happen at around 63° - 66°c if you have a food thermometer handy
Remove the bowl and immediately begin to whisk the eggs until stiff peaks, around 3-4 minutes
Whisk in the vanilla
This will keep in the fridge in an airtight container for up to 24 hours.

To assemble the cocktail

Add the vodka, limoncello, lemon curd and lemon juice to a shaker with ice
Shake well until the lemon curd is fully incorporated
Strain into chilled serving glasses
Spoon on the Swiss meringue
Using a chefs torch, gently brown the edges of the meringue
Amazing alongside some Island Bakery shortbread!
Delicious recipe credit to The Flavor Bender.  Conversions have been made from American measurements to British.