Ross Lawrie of Orchid, Aberdeen, created this fabulous Mo Chridhe for our Cocktail Competition to mark International Scottish Gin Day 2021.  It made it through to the final five where is was then voted by the general public to be The Consumers' Choice Winner!  Congratulations Ross!
He has kindly shared his recipe here
Ingredients
45ml Rock Rose Gin
50ml Scottish seaweed, rosemary, thyme and spiced pear cordial
5 drops Pineapple Sage Tincture
Soda
Garnish: sprig of rosemary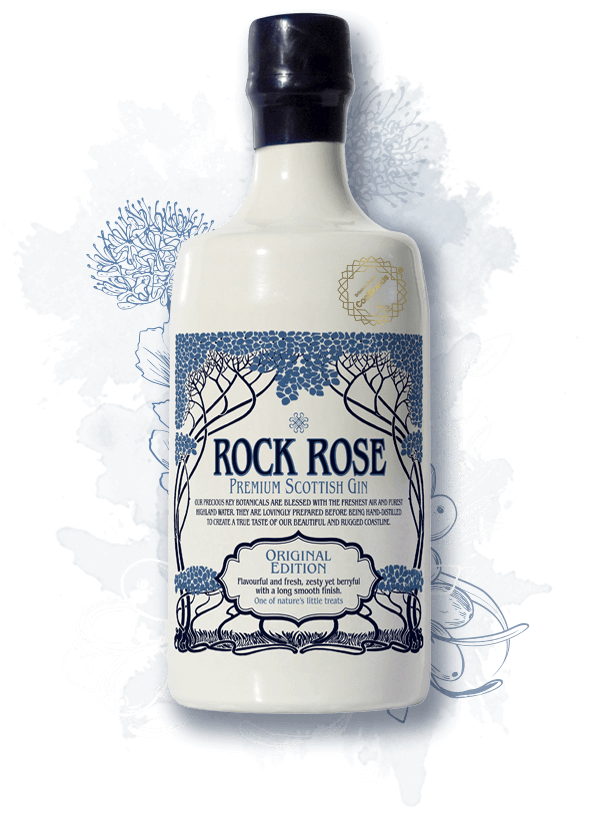 Rock Rose Gin
£36.00Add to basket
Recipe
To make the Scottish Seaweed Cordial

Vacuum pack 500g pear, 5g rosemary, 3g thyme, 10g Mara Scottish seaweed, 250g sugar and 100ml water
Sous vide for 1 hour
Remove from the bag and place in a superbag to drain
Once strained, add 5g citric acid and 2.5g malic acid and combine.

To make the Pineapple Sage Tincture

Vacuum seal 20g pineapple sage and 100ml Rock Rose gin
Allow to macerate for 48 hours
Strain

To assemble the cocktail

Shake all the ingredients together with ice
Double strain into a high ball glass
Add ice and top with soda
Or leave it to the professionals and pop into Orchid in Aberdeen to try more cocktails created by Ross!