I created these doughnuts while trying out ideas for our #RockRoseBakeOff competition.  Social media went crazy for the image I posted and I was asked to share the recipe …..
Ingredients
14 Juniper berries
75ml Milk
1 Orange, zested
200g Caster sugar
2 Rosemary sprigs
250g Strong white flour
25g Caster sugar
20g Unsalted butter, softened
1 Egg
7g Instant yeast
5g Salt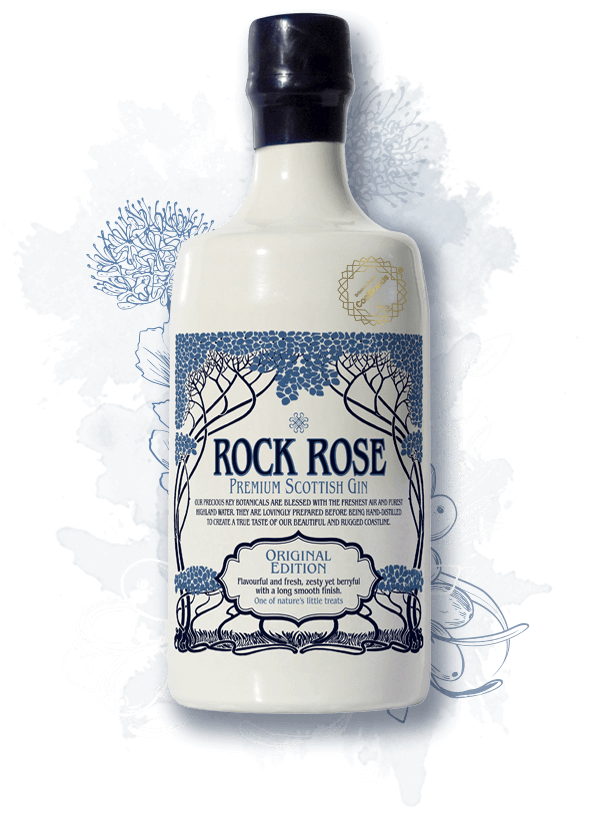 Rock Rose Gin
£36.00Add to basket
Recipe
The day before...

Bash the juniper berries and place in the milk to soak
Oven dry the orange zest and add to a large bowl of caster sugar with the rosemary. Cover tightly and leave to infuse

On the day...

In a large bowl, mix together the flour, sugar, butter, egg, yeast and the salt
Warm the milk and remove the juniper berries. Pour the milk into the large bowl along with 3 tablespoons of water
Mix with your hands to make a dough, gradually adding another tablespoon of water.  Knead the dough for 10 minutes, on a lightly floured surface, until smooth and elastic
Put the dough into a bowl, cover with a damp tea towel and allow to rise
After 40 minutes, tip the dough onto a floured surface and roll out to about 1cm thick.  Use a 8cm round cutter to cut out discs and a 2cm cutter to remove the insides
Set the rings on an oiled baking tray, cover with cling film and let rise for a further 30 minutes
Using a deep fat fryer heat sunflower oil to 180c. Drop them in one at a time, cooking for around 1 minute each side
Remove and roll to coat in the rosemary and orange sugar.
Sit back and enjoy your lovely Rock Rose inspired doughnuts, garnish with a refreshing G&T!