Ingredients
50ml Holy Grass Vodka - Coffee Edition
20ml Caramel syrup
25ml Frangelico liqueur
10ml Sugar syrup
Pinch of sea salt
Garnish: A few coffee beans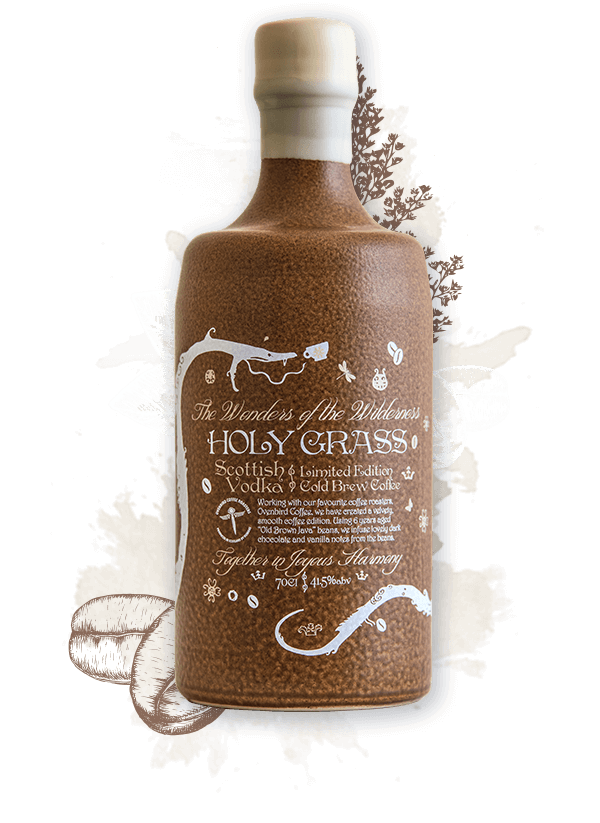 Cold Brew Coffee Holy Grass Vodka
£35.00Add to basket
Recipe
Put all the ingredients in a cocktail shaker filled with cubed ice and shake well
Strain into a chilled martini glass
Garnish with a few coffee beans
You could frost the rim of the glass with sea salt!
A nice twist on an espresso martini, especially if you have a sweet tooth! You can adjust the amounts of caramel and sugar syrups to suit your taste. You can normally find caramel syrup near the coffee in the supermarket.
Fabulous cocktail, video and imagery by Mike Denman