This cake was inspired by our Thai Gin Fizz cocktail recipe that was created to celebrate Rock Rose Gin's 8th birthday. We used the flavour profile of the cocktail and applied to a cake so that we could enjoy the 'cocktail' with the team whilst at work!
Ingredients
475g Butter, room temperature
225g Caster sugar
275g Self raising flour
2 tsp Baking powder
4 Eggs
Lemongrass and Ginger Syrup (Lemongrass, Ginger, Caster Sugar)
2 Limes
Milk
500g Icing sugar
Rock Rose Gin Summer Edition
Desiccated coconut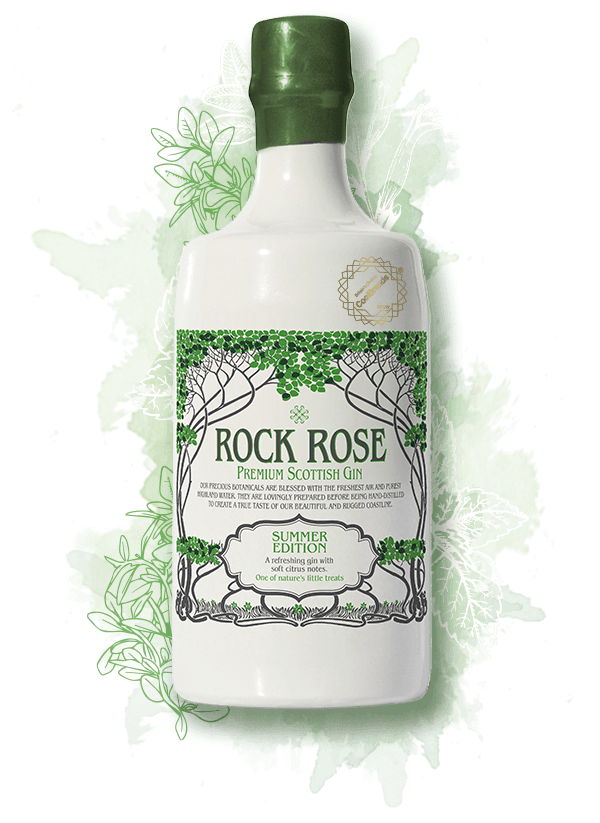 Rock Rose Gin Summer Edition
£39.00Add to basket
Recipe
Prepare the Lemongrass and Ginger Syrup

Slice 1 inch piece of ginger and add to a pan with 4 stalks of lemongrass.
Add 100g caster sugar and 100ml boiling water and simmer for 10 minutes.
Allow to cool.

For the cake

Preheat oven to 180c/160c fan/gas 4 and line a 23x30cm with greaseproof paper.
Measure 225g of the butter with the caster sugar, flour, baking powder, eggs in to a mixing bowl.
Add in 2 tbsp lime juice, 1 tbsp milk and 1 tbsp Lemongrass and Ginger syrup.
Beat for 2 minutes or until well combined.
Pour into prepared tin and bake in the oven for 35 minutes or until a skewer comes out clean.
Allow to cool for 5 minutes in the tin, the transfer to a baking tray with the greaseproof paper still attached.
Drizzle over 3 tbsp of Lemongrass and Ginger syrup.

To decorate

Whilst the cake cools, beat 250g butter until soft. Slowly add the icing sugar in stages and beat until incorporated.
Add 3 tbsp Lemongrass and Ginger syrup and 1 tbsp Summer Edition and beat until light and creamy.
Once the cake has completely cooled spread with the butter icing and sprinkle on desiccated coconut and lime zest.