Max Hayward of Lab 22, Cardiff, created this fabulous The North Coast Southside for our Cocktail Competition to mark International Scottish Gin Day 2021.  It made it through to the final five where is was then chosen by the judging panel to be The Judges' Choice Winner!  Congratulations Max!
He has kindly shared his recipe here
Ingredients
500g Lime husks
Caster Sugar
Powdered citric acid
50g Mint
50ml Rock Rose Gin
Garnish: Wild mint leaf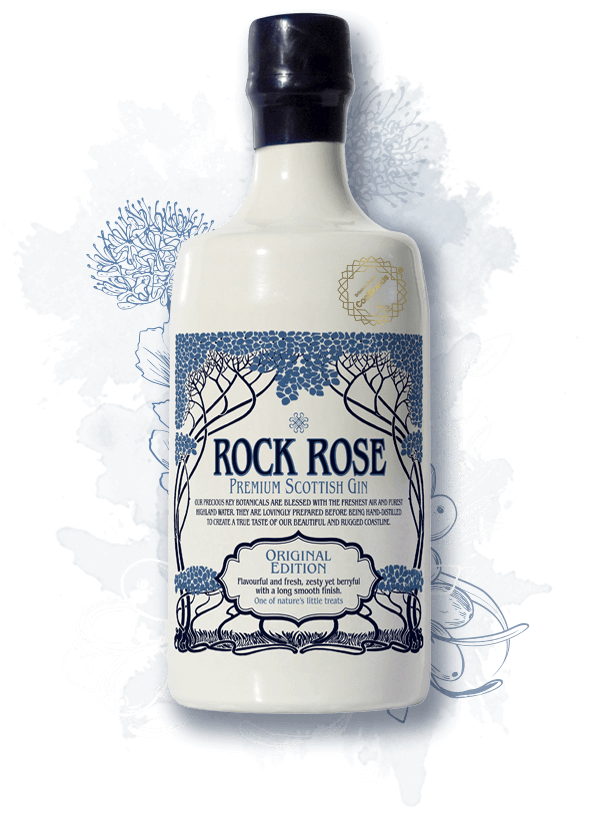 Rock Rose Gin
£36.00Add to basket
Recipe
Lime Husk Cordial

Cover the lime husks with 1l of water and leave to soak for 6 hours before straining
Add caster sugar at 1:1 ratio by weight and powdered citric acid at 3% of total weight
Stir until dissolved

Wild Mint Soda

Infuse the mint in 1l of water overnight (12 hours)
Strain out the mint and pour the water into an empty 2l plastic bottle
Squeeze all the air out of the bottle until the liquid is nearly coming out of the top
Screw on a carbonator cap
Attach to a CO2 canister and carbonate at 40 PSI
Shake well, release air and repeat three times

To assemble the cocktail

Add Rock Rose Gin and 25ml lime husk cordial to a shaker and shake
Fine strain into a Collins glass and top with soda
Garnish with a wild mint leaf
Or leave it to the professionals and pop into Lab 22 in Cardiff to try more cocktails created by Max!