We know we have made the right decision to close our distillery tours for the safety of everybody, but it still feels sad.  Thank you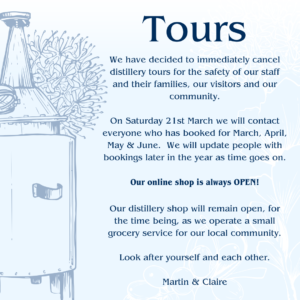 to everyone who has shown us such loyalty and support recently.
Don't forget our online shop is still OPEN!! 😊
Make sure you have your bottle ready for Friday's 'World's Largest Gin Tasting'
Wishing you all good health and take care.