On Friday 29th October we are going to spookify our Coastal Boat Sheds and invite you to join us for a weird and wonderful evening! Do you dare…?
On arrival at 7pm you will be welcomed in by Libby with a ghoulish, but delicious, cocktail to be sipped whilst you enjoy listening to Joanne's spooky sea tales, accompanied by some seasonal treats.
Are you feeling brave enough to try three of Hanna's 'intriguing' spirits and try to decipher what they could possibly be…..?
Do you dare to join us on evening of tastes and tales…expect the unexpected!!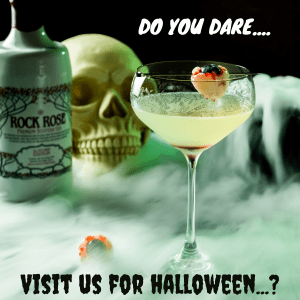 £40 per Spooky Boat Shed, each Boat Shed will seat two guests.  Includes an arrival cocktail and nibbles, three spirit tasters with lots of stories, fun and laughs. You will leave with fabulous memories and a wee Treasure Chest…..
Call Libby on 01847 851 287 to book, select option 1 for the shop.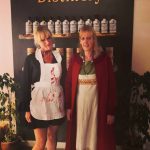 The Gruesome Twosome, Libby & Joanne, in 2019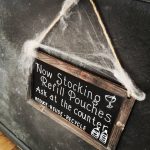 A wee spooky touch added to our shop in 2019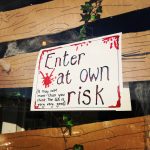 Libby's creative streak with Halloween decor, 2019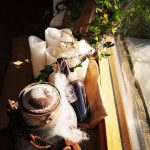 Finishing touches in the spookified Tasting Room, 2019