We are celebrating the Year of Holy Grass and will host our Robert Dick: Holy Grass Hero Exhibition in the winter months in our Tasting Room at the distillery.
The artwork featured in the exhibition is inspired by and connected to the life and work of Robert Dick. The artists whose work is on display have interpreted this in a variety of diverse ways including the plants that grow in Caithness, and the landscape of Caithness which inspired Robert Dick to collect geological specimens, fossils, insects, and herbarium specimens.
The exhibition opens to the public on 2nd December 2022 and runs until 25th March 2023 (Monday – Saturday 10am until 4pm). We would love for you to come along to view the beautiful pieces on display.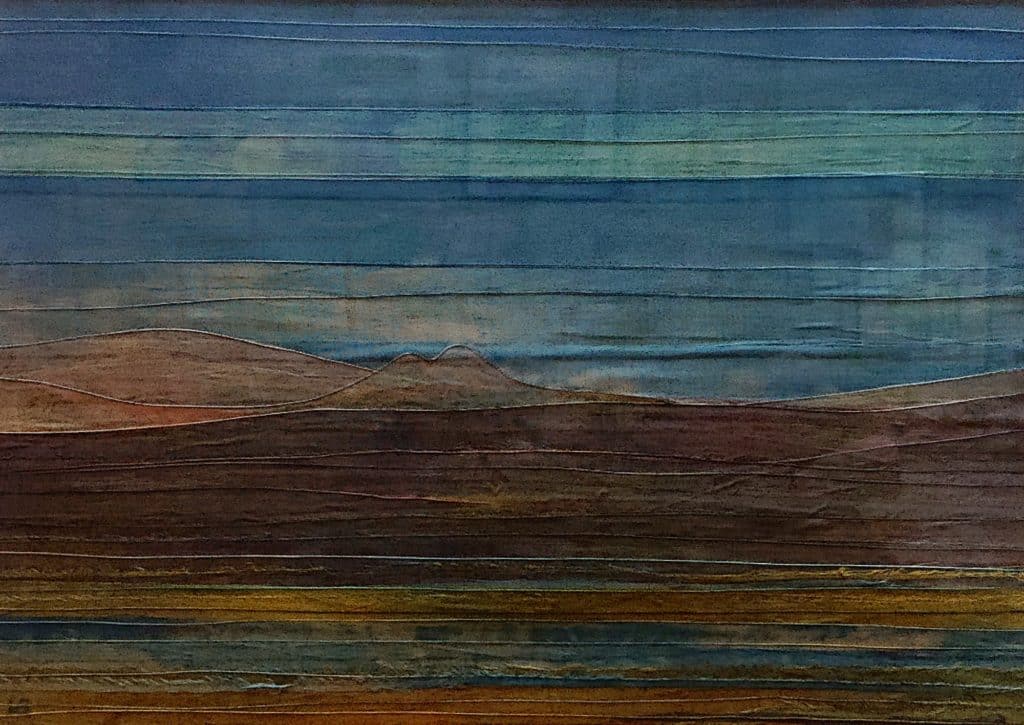 Valerie Barker
Valerie Barker is a geographer and cartographer. Valerie trained at Goldsmiths University London, as a geographer and geologist. Cartography, botanical illustration, and needlework have paralleled a teaching and lecturing career and been stepping-stones to art.
Valerie's 'View into Sutherland' is inspired by Robert Dick's own words: "I can see the hills of Sutherland far in the distance". Valerie thought of the flour Robert Dick dusted on his baking board to sketch out maps of the geography and geology of Caithness which is where her topographical collages began.
Don Clarke
When Don Clarke was a young child, he was taken to visit the National Gallery, London. Apparently, on being told the title of one painting was 'The Toilet of Venus (The Rokeby Venus)' by Diego Velázquez (1599–1660), Don's response was, "Where's the toilet?". Notwithstanding this entirely reasonable question, the painting may have been responsible for two of Don's great enthusiasms in art: life drawing and negative space.
Don's work which is on display in the Holy Grass Hero exhibition is based on a fossil found by Robert Dick. Don loves the shapes and textures of the rocks as well as the way their formation affects them or the way they have been ground or etched and layered over the millennia.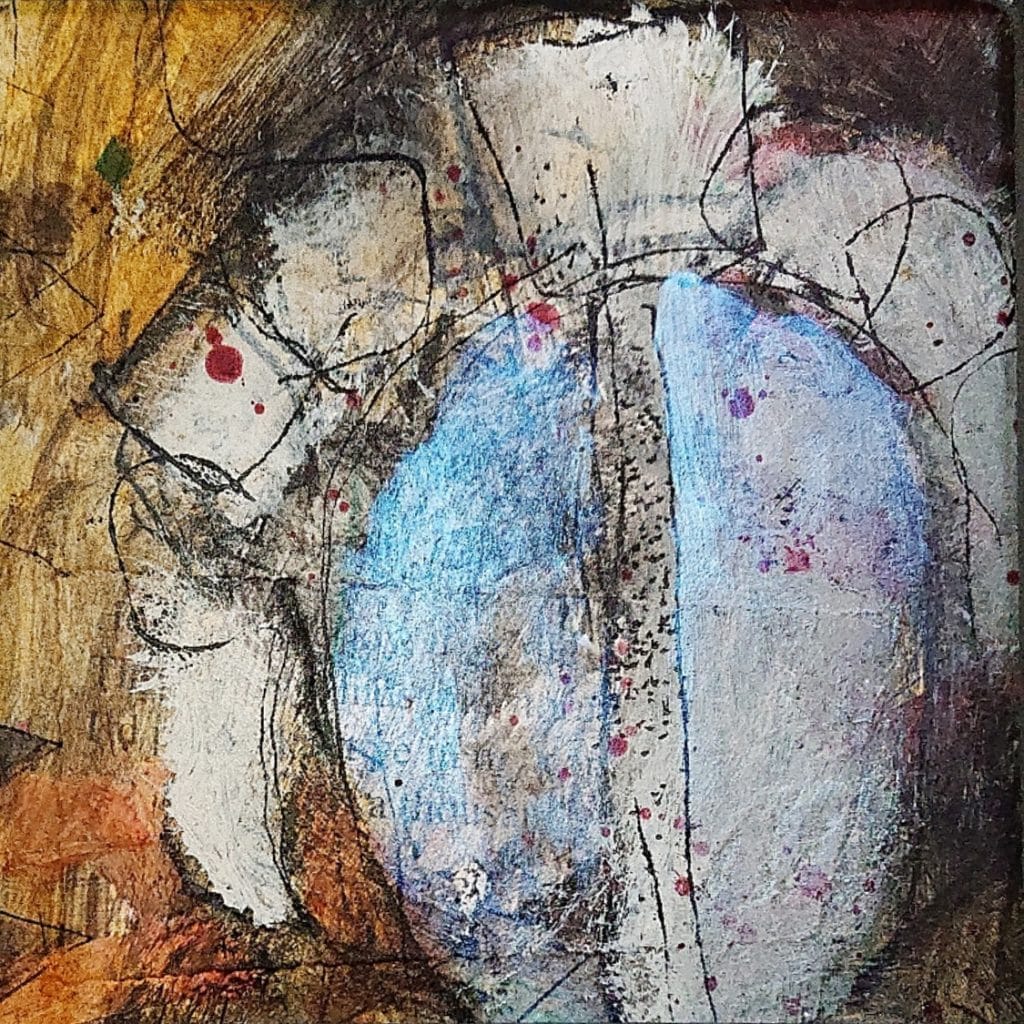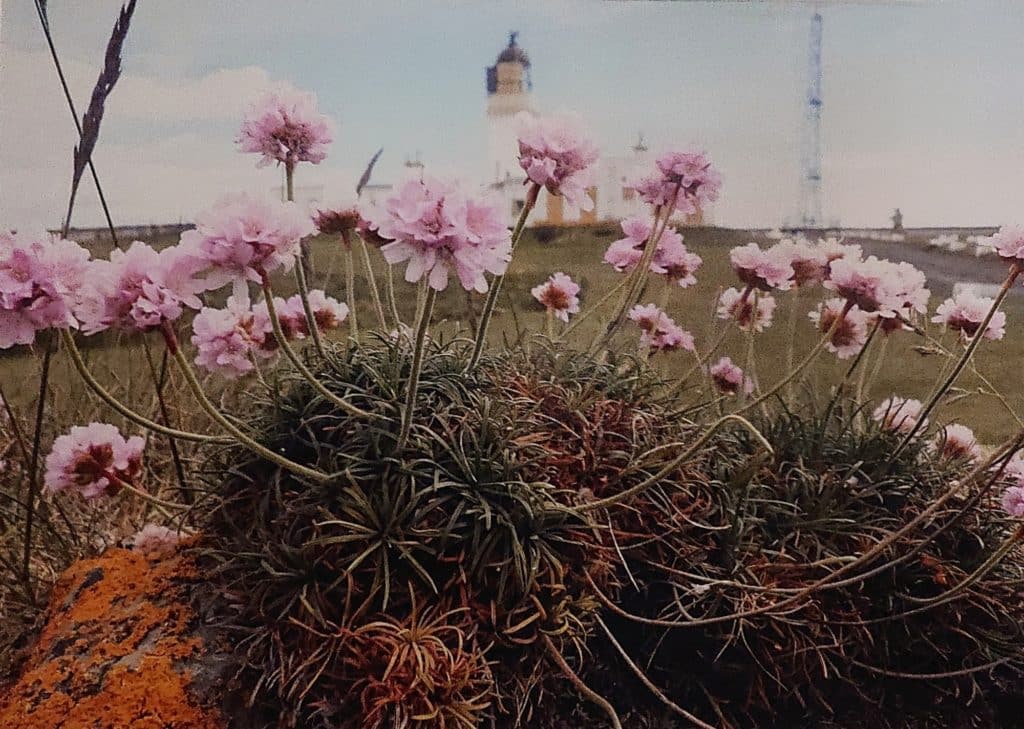 Robyn Aitkenhead
Robyn Aitkenhead's photograph was taken as part of the 'Beauty And The Beastie' eco-schools Scotland project and competition in 2010, so she briefly became an 'artist'! Robyn was the primary school winner of the competition whilst she was a pupil at Hillhead Primary School, Wick. The school can never have another competition winner as Hillhead, has now closed and been integrated into the new Noss Primary School, Wick.
Lindsey Gallacher
Local artist and jeweller Lindsey Gallacher graduated from Edinburgh College of Art in 2000 with a 1st Class Honours degree in Jewellery and Silversmithing. When not making jewellery, Lindsey creates artwork using scratchboards which are made of clay with Indian ink.
Lindsey competed in the 'Sky Portrait Artist of the Year' in 2019 in London. She also won Country Living Magazine's 'Best Artist' for her wire drawings. Lindsey recently made exclusive pieces of jewellery using Caithness Flagstone and sterling silver for members of Dunnet Bay Distillers 'The 1818 Society' .
Lindsey owns a studio and gallery in Thurso where you can buy her work alongside other local makers and artists.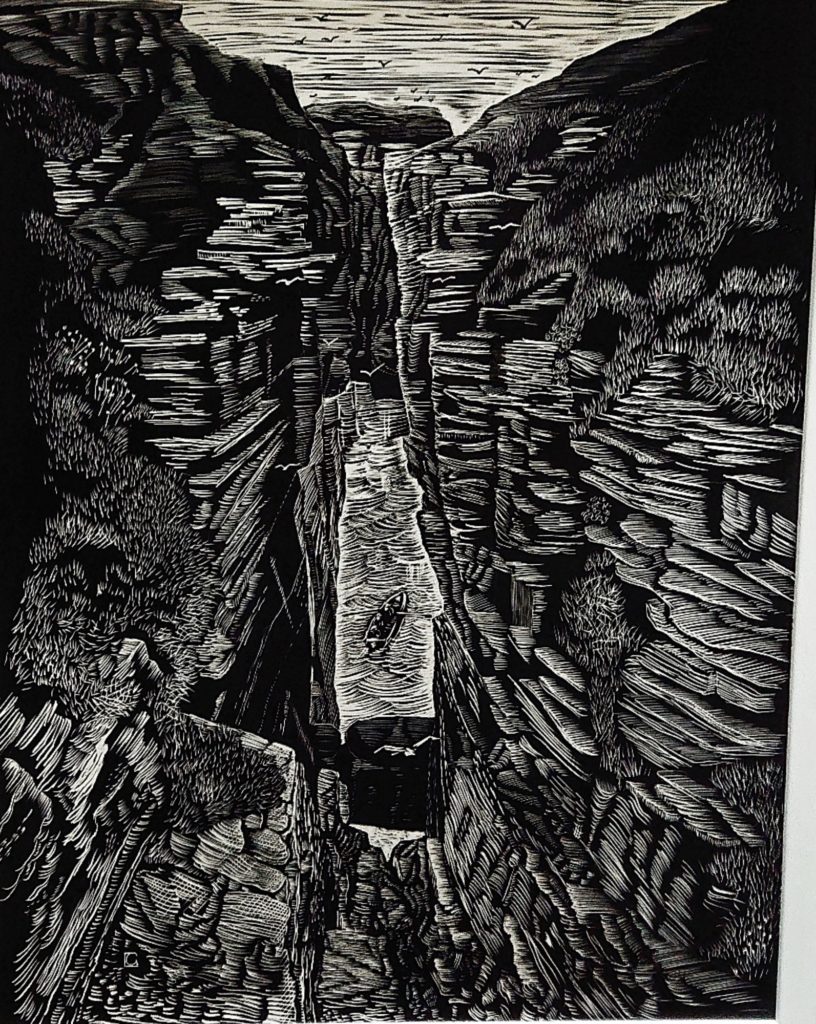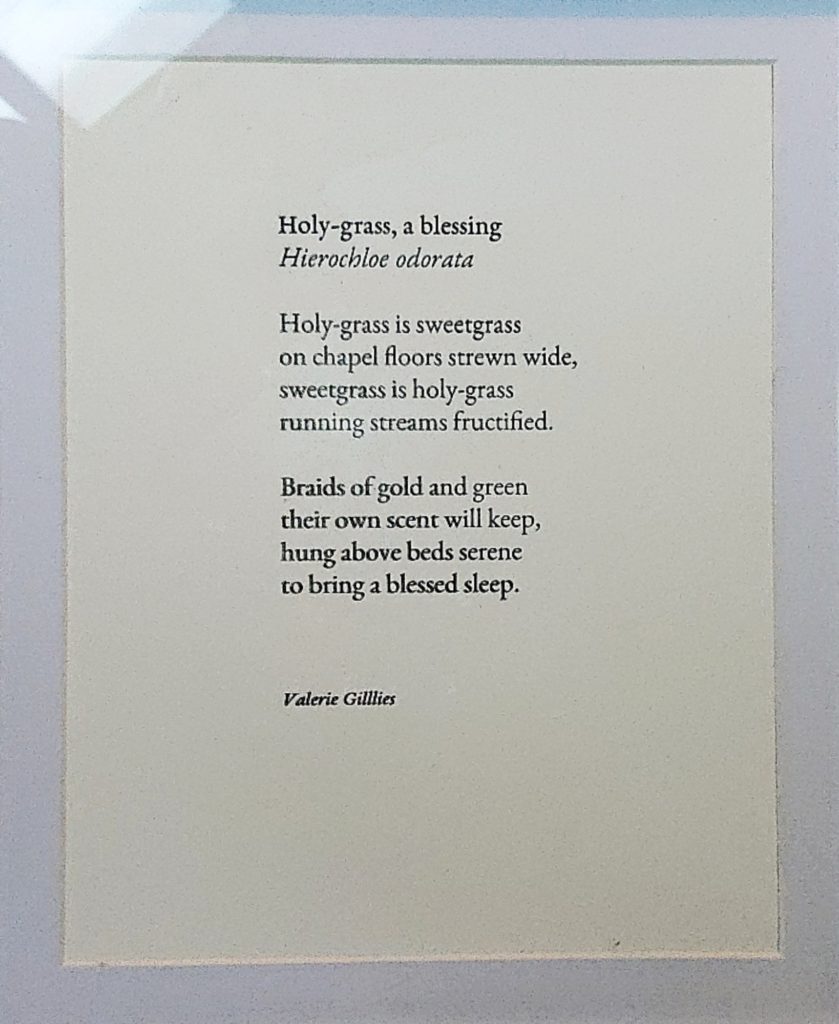 Valerie Gillies
Valerie Gillies is an internationally renowned poet whose books include Each Bright Eye, Bed of Stone, The Ringing Rock, The Chanter's Tune, The Lightning Tree, The Spring Teller and The Cream of the Well: New and Selected Poems.
A former Edinburgh Makar, Royal Literary Fellow and Associate of Harvard, Valerie facilitates the Creative Writing sessions at Maggie's Centre, Edinburgh, and is a trainer with Lapidus Scotland, using the literary arts for healing and well-being.
Valerie was born in Canada, studied in India and lives in Edinburgh.
David Greig
David 'Davie' Greig , is an artist from Caithness who enjoys using the surroundings from his hometown of Thurso and his wife Melanie's place of birth, John O' Groats as an inspiration for some of his recent landscape paintings.

Since 2021, Davie has raised over £7,000 for local charities including Macmillan Cancer Support, Beat: The Eating Disorder charity, the John O' Groats Development Trust's Playpark Project and the Caithness Foodbank from his portraits of Sporting Greats Ange Postecoglou, the manager of Celtic Football Club and Sir Alex Ferguson after getting each painting signed by the men themselves and running fundraiser initiatives. As well as a growing waiting list Davie's most notable commissions to date have been for Aberdeen Football Club and more recently for the John O' Groats Brewery depicting Jan de Groot, his family, and Duncansby Stacks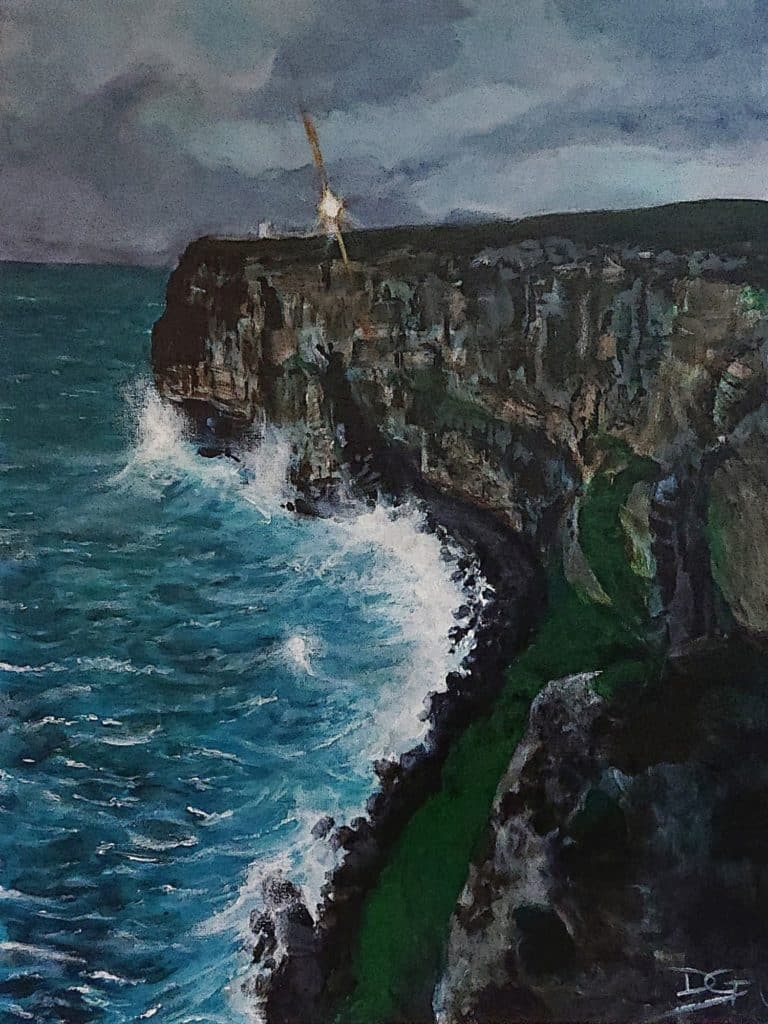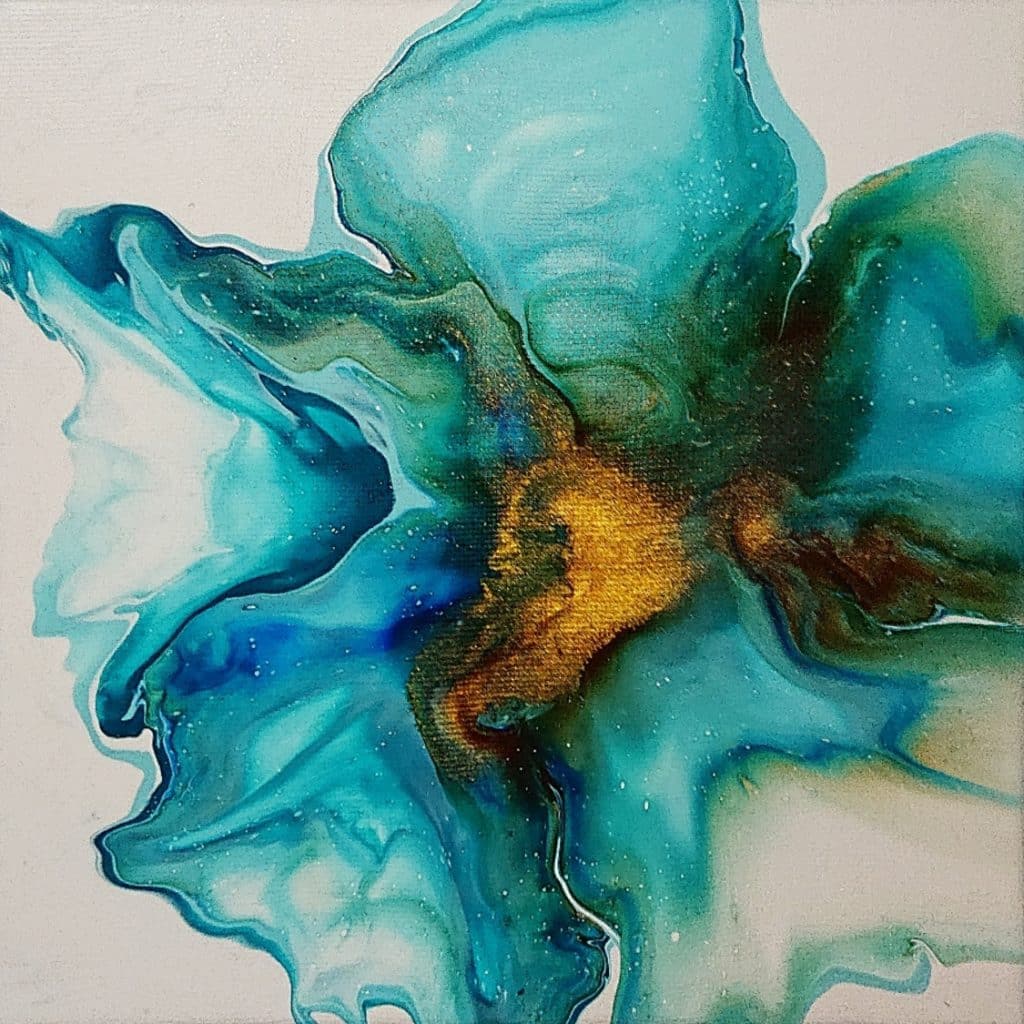 Maggie Innes
Maggie Innes is a self-taught artist now living in Moray. Having grown up in Caithness her work is heavily inspired by her love of the ever-changing big skies and the moods and colours of the sea.
Maggie has always been creative and for the past 10-years has run her own business Mi Designs, Moray creating gifts and cards using her own unique artwork and photographs. It was during the COVID-19 pandemic lockdown that Maggie got fully connected with working on art that evokes a mood or atmosphere, a play of light or a changing season with a hidden story at the heart of it.
Maggie works in a variety of media but mainly in acrylics.
Joanne B. Kaar
Joanne B. Kaar graduated with a BA (Hons) degree from Gray's School of Art, Aberdeen, and an MA in Textiles from Manchester Metropolitan University. Joanne studied fibre art at Oregon State University, USA and has been a self-employed artist since graduating in 1992. Joanne's artwork connects people and places, often combining fact, fiction, and folklore. She enjoys finding inventive ways to attract new audiences and is keen to learn traditional skills, research local stories, and learn about the conservation and care of objects. Joanne was a recipient of an 'Iconic Artists in Iconic Places' award from Museums Galleries Scotland and Creative Scotland. Her work is held in many museum and gallery collections locally as well as further afield, including Glasgow Museums; the Whitworth Art Gallery, Manchester; the Crafts Council of Newfoundland and Labrador, Wonju Hanji Paper Museum, South Korea and The Su-Ho Paper Museum Taipei, Taiwan.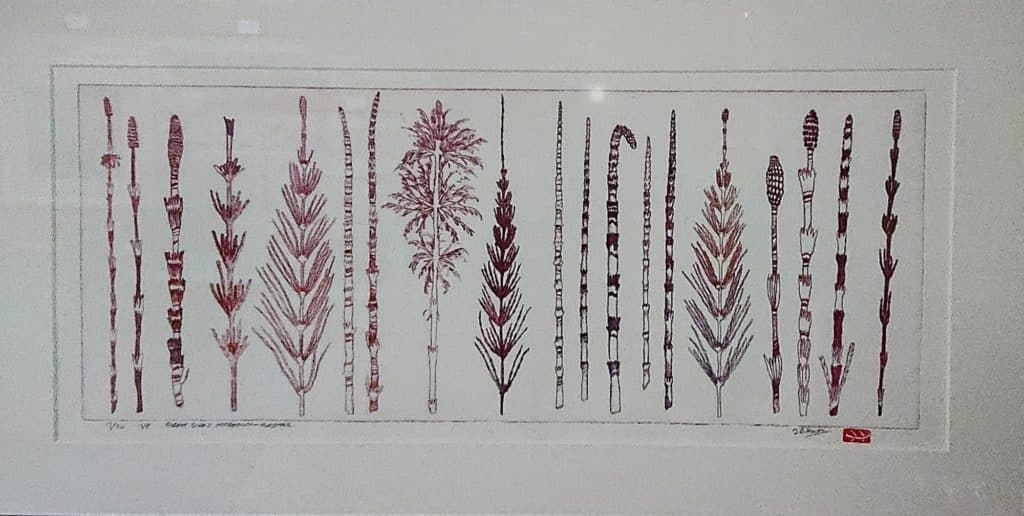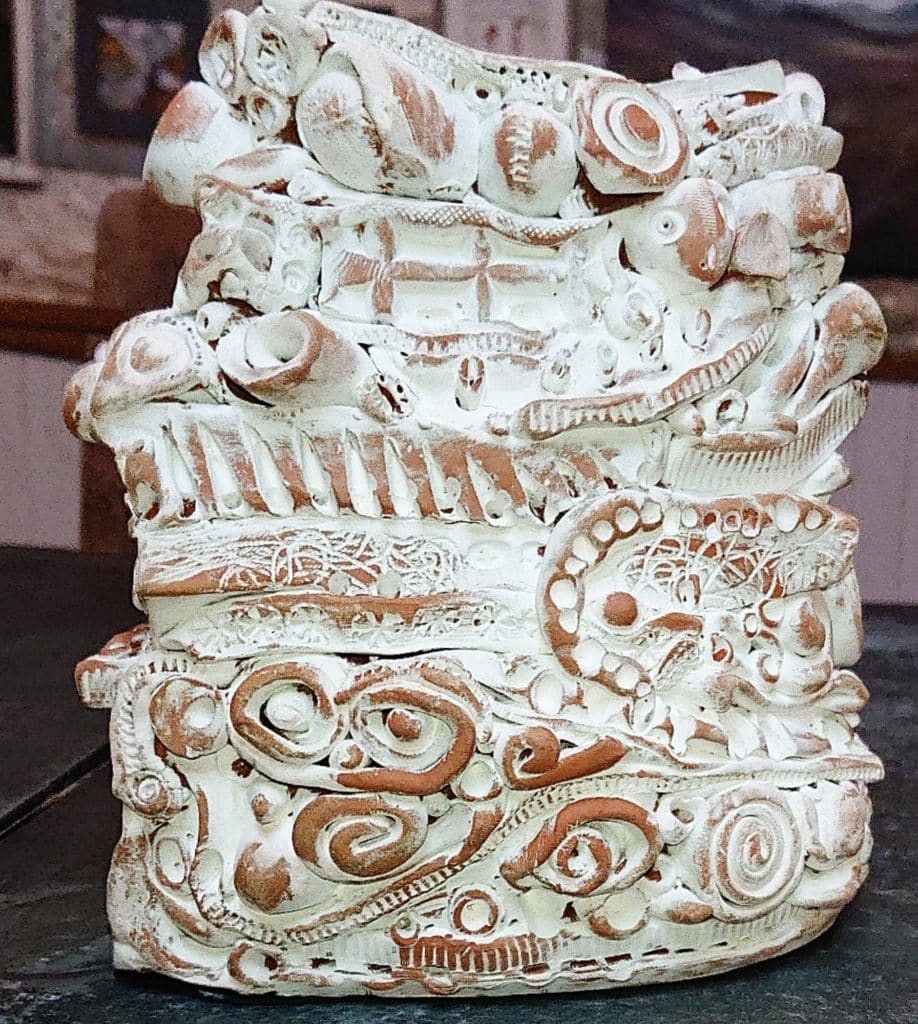 David Kinghorn
David Kinghorn trained as a sculptor and then taught art whilst at the same time producing his own work. For the past twenty or so years David has worked almost exclusively in either wood or clay finding that both suit the ideas he wishes to explore.
David has always been fascinated by vessels and containers, reliquaries, boat forms, architectural, human, and animal forms all giving inspiration for both the overall 3-dimensional form and the decoration on his pieces. Both the contents of containers and the surface decoration are used to add a narrative to the work and within the detail are often partially hidden elements in both visual and contextual terms for the viewer to ponder and perhaps invent their own story.
Maggie Kinghorn
After retiring as a lecturer of art, design and contemporary fine art textiles Maggie Kinghorn has been teaching herself to weave tapestry. This has proved to be a challenging and thoroughly engrossing voyage, and which is one of on-going learning and discovery.
Maggie says that "The technical aspects of weaving can dictate or influence imagery to a degree, but this can expand as well as limit the development of ideas".
Maggie's previous work whether in printmaking, silk painting and mixed media textiles has usually been landscape based, and this continues as her work on display in the Holy Grass Hero exhibition very much falls into this category.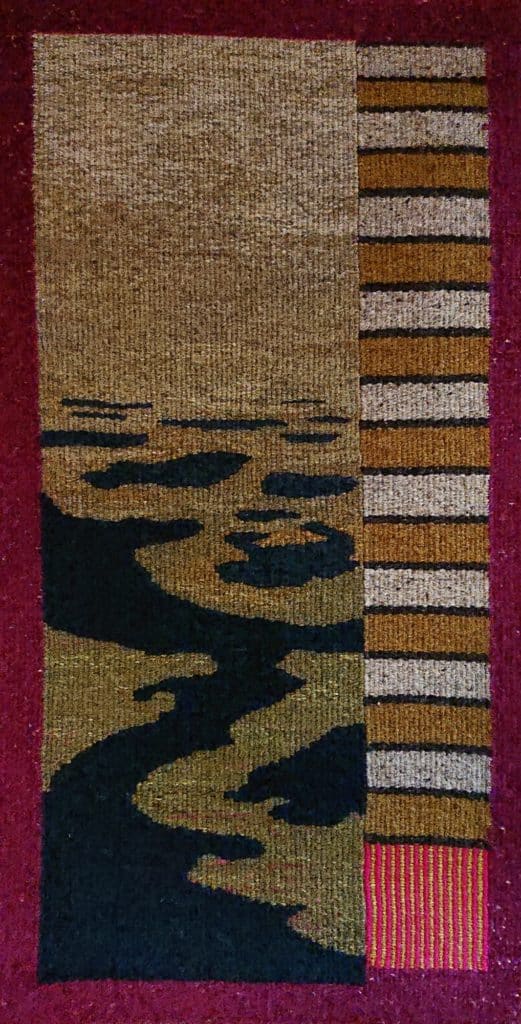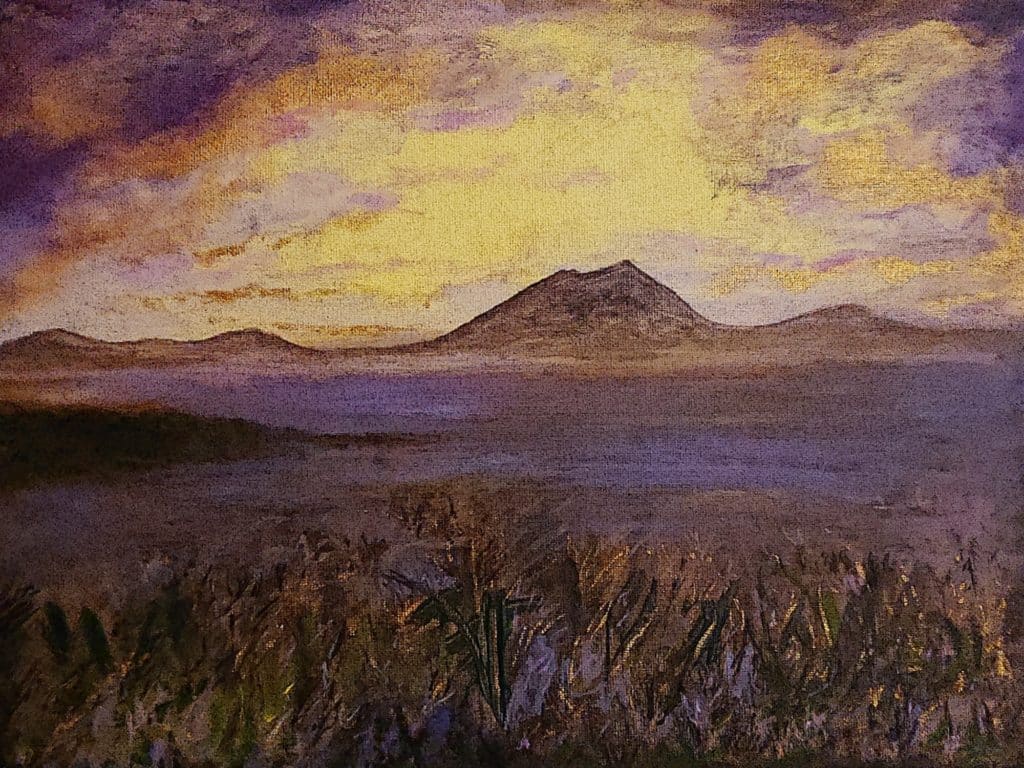 Lisa McDonald
Lisa McDonald, who also paints in the name of Haven House Art has been a full-time artist since 2009 with a portfolio of accomplishments, including the establishment of a creative business in Caithness, nationwide exhibitions, and professional achievements, which includes corporate and private commissions. Lisa has also been leading and delivering workshops in the Scottish Highlands since 2015, with inclusive social participation from many groups and local organisations. Lisa's home is a 200-year-old house on the cliffs on the outskirts of Wick, overlooking the far north sea. The inspiration for Lisa's paintings comes from her love of Caithness and the Scottish Highlands. The sea and the Caithness coastline feature in her acrylic and oil paintings on a regular basis.
Jane McDonough
Jane started off her working career as a graphic designer before moving to Caithness in 2008. She is now an Early Year's Practitioner and love being creative with the children she works with.
As a self-taught artist and illustrator she has been painting and drawing for as long as she can remember. Her solo exhibition 'Unspoken Truths' was on show at venues throughout Scotland in 2017-2019. She enjoys painting landscapes that have an emotional connection and she finds thought-provoking – especially old uninhabited buildings that tell a story of a time and place.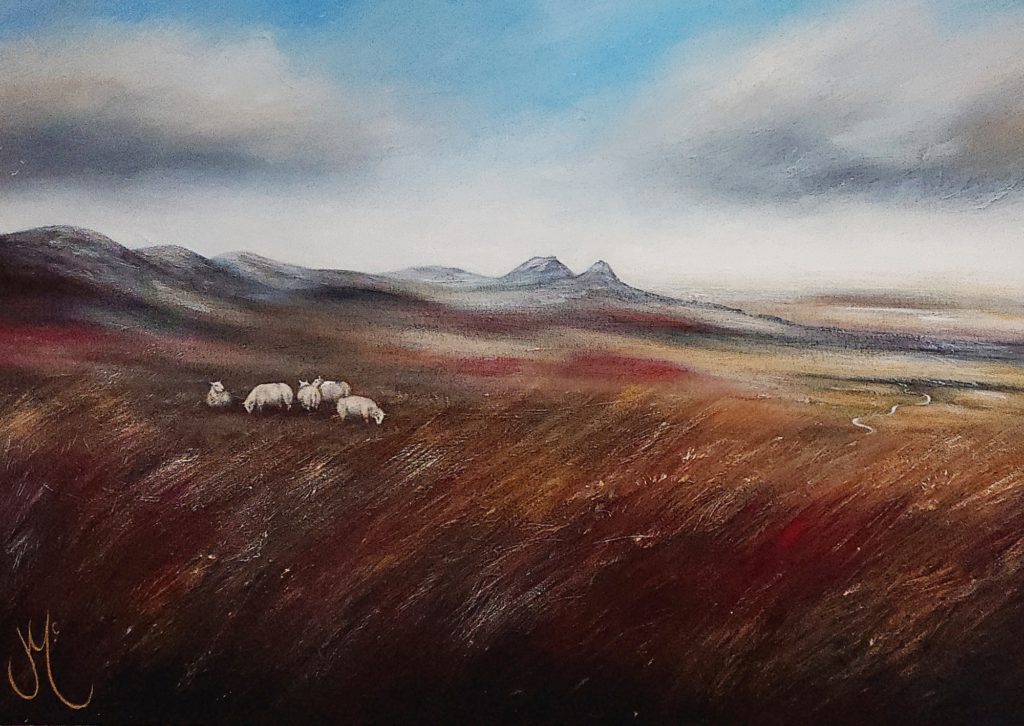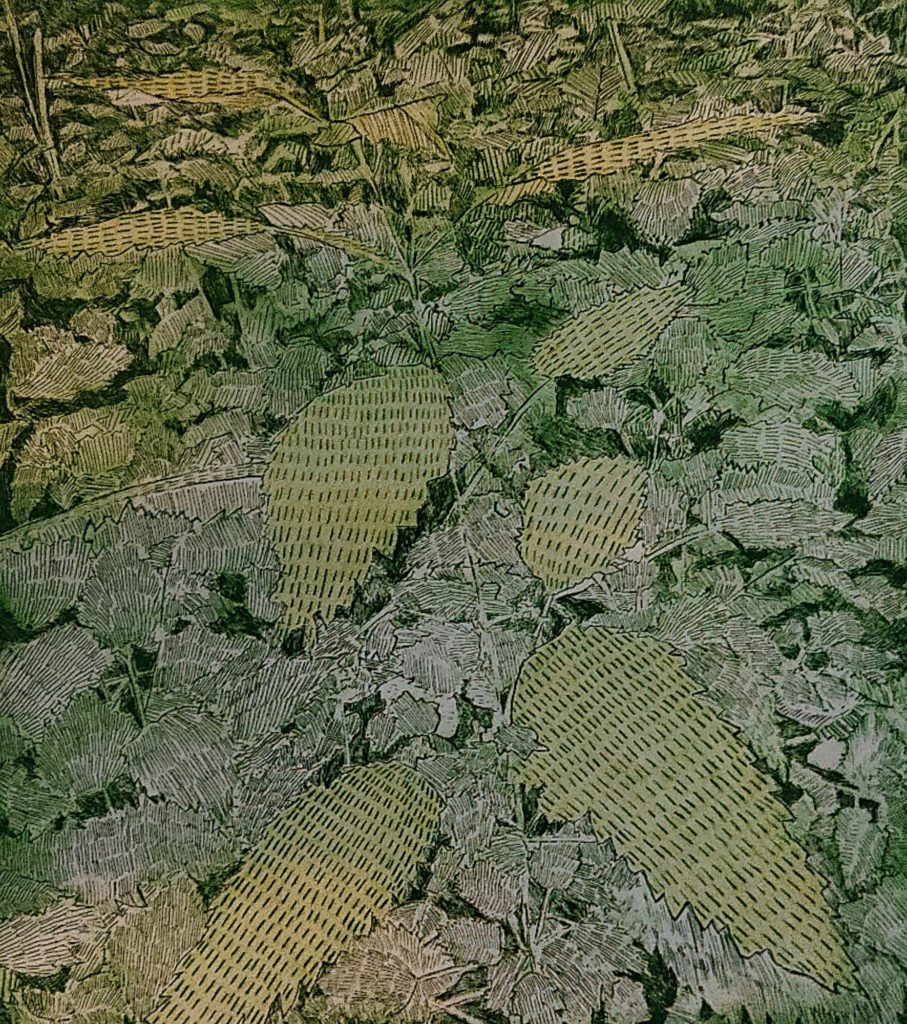 Nicola McInally
Originally from Tillicoultry, Nicola McInally is a visual artist who graduated from Gray's School of Art, Aberdeen in 2001. Working from her studio in Dunfermline, Nicola's art contemplates the intersectionality of process and materials, motherhood, autobiography, and landscape through printmaking, painting, and mixed media.
In 2019 Nicola first became a member of Fife Dunfermline Printmakers Workshop after receiving the Visual Arts and Craft Makers Award (VACMA) to explore etching techniques. Nicola says "At the moment, I am working on a series of prints that explore the different possibilities of how visually noisy or quiet a print can be. By using repetition and adding different layers, colours, and shapes; a variety of rhythms are created within the work. The landscape of the areas of where I grew up in Tillicoultry and where I live now in Fife are often the basis of these prints".
Rebecca Marr
Rebecca Marr is a photographic artist living in Orkney. She was born in the Highlands and studied in Edinburgh. Seaweed, clouds, grasses, stone, and wildflowers are recurring themes in her work. Rebecca collaborates with other artists, archaeologists, and authors most notably with the poet Valerie Gillies. Her work has been widely exhibited and published. Rebecca lectures in photography, works with community archives and museums, and as an artist with communities.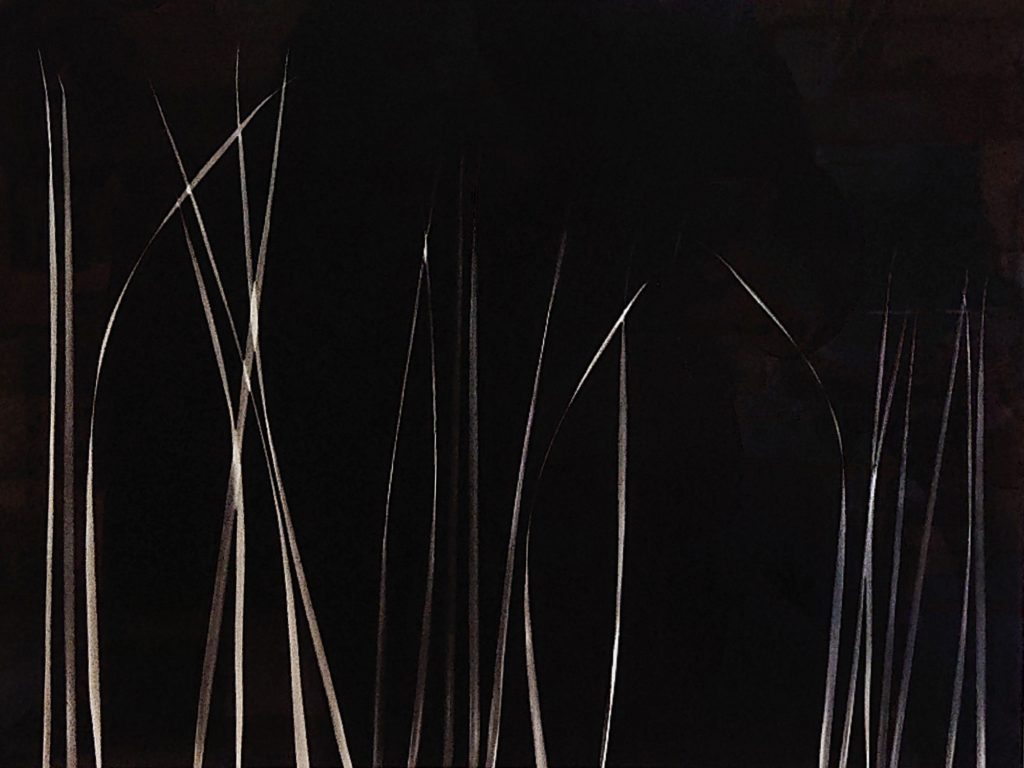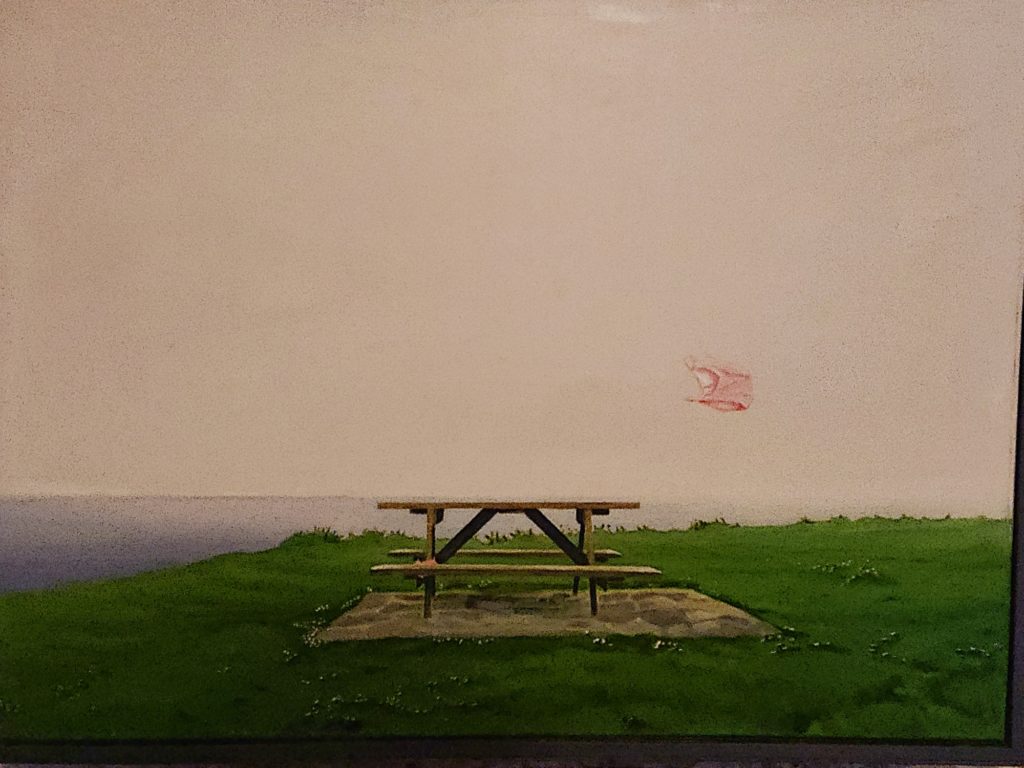 Helen Moore
Helen Moore graduated from Bradford Art College with a BA (Hons) in Fine Art in 2003. In 2021, Helen was awarded the Upright Gallery Award at the Society of Scottish Artists Exhibition which resulted in her recent solo exhibition at the Upright Gallery, Edinburgh.
Taking the striking landscape of Caithness as her starting point, Helen's work addresses themes of how rural space is used in the modern day, and the impact that humans make in the environment. Helen includes everyday objects in the forefront of the landscape of her paintings. These touches provide the human aspect of living in a rural community. As an artist she is drawn to the textures and details of the corroding materials of industrial buildings, the plastic wrapped around fences, the leftovers of everyday life and industry both present and past, and the effects of passing visitors. Never intrusive, these everyday objects hint at the lives of the people who live in Caithness and their day-to-day activities. The big skies and boundless horizons that characterise Caithness are also a key feature of Helen's work.
Jackie Newton
Jackie Newton is from Caithness and has lived in the county for most of her life. Jackie graduated from Gray's School of Art, Aberdeen, with a degree in Graphics and Illustration. Jackie exhibits regularly in the Caithness area and has been fortunate to sell several artworks to His Majesty The King and Her Majesty The Queen Consort and to HRH Queen Elizabeth, The Queen Mother. Jackie has some of her artwork on display at the Royal Residence in Mey.
Jackie still likes to challenge herself artistically and tries new approaches and styles in her art, she has recently focused on developing skills in jewellery making, and felt she wanted to explore the use of pure silver to convey Holy Grass for the Holy Grass Hero exhibition.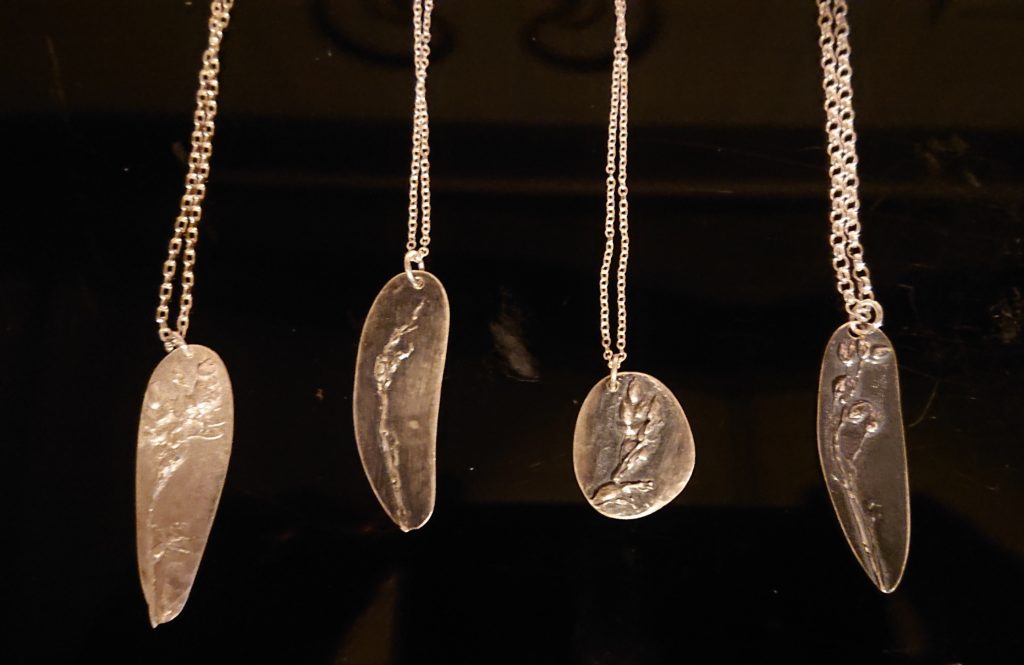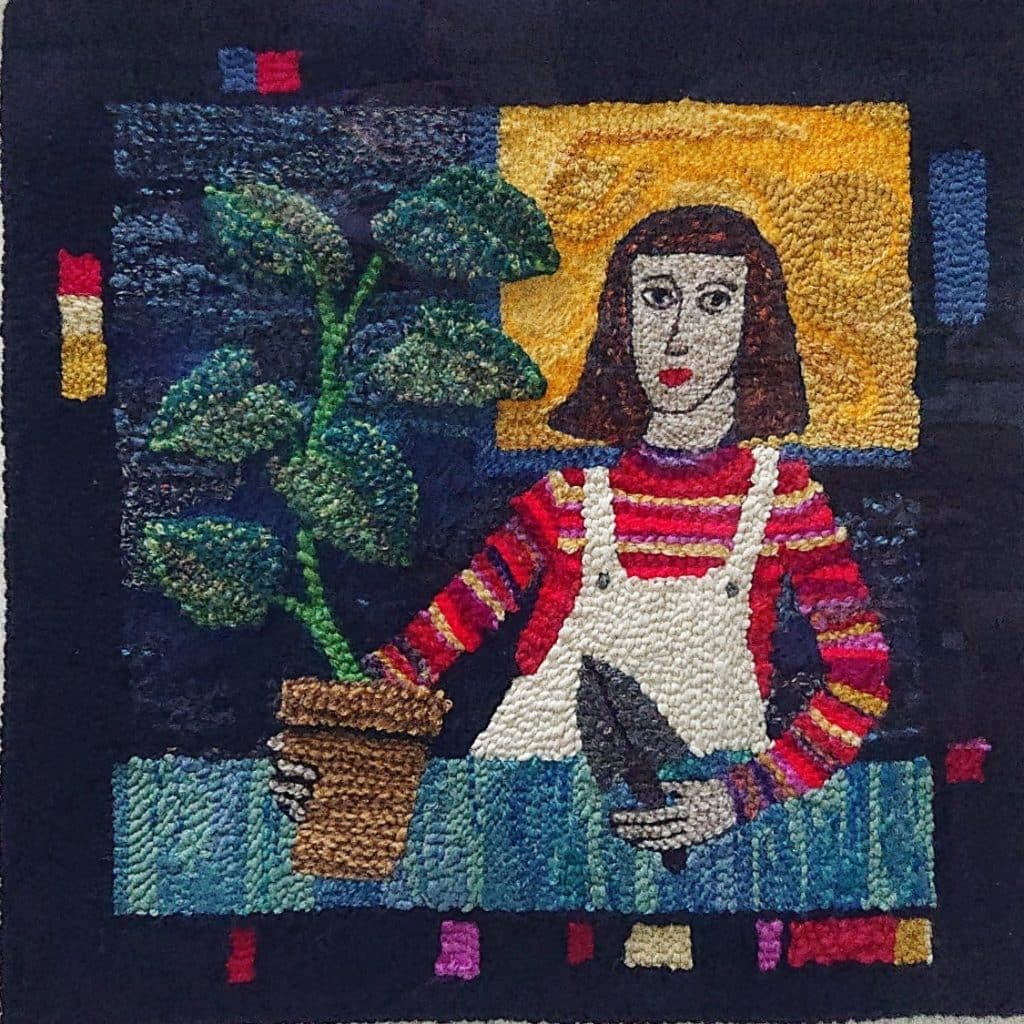 Liz O'Donnell
Liz was a Caithness art teacher from 1974 – 2004. She then worked on community and primary school art projects, creating several outdoor classroom and public artworks such as the Harbour Seven Gates and the Memorial Garden in Wick, Dunnet Forest sculptures and the Wavy Wall at Dunnet Beach.
Liz is now concentrating on her own artwork, mainly watercolour painting, working from her studio in Brough overlooking the Pentland Firth.
Laura O'Kane
Laura O'Kane is a textile designer, multi-disciplinary artist, and illustrator whose creative practice spans the use of watercolours, inks, collage, and paint media. Known best for her signature hand-painted and effervescent botanical designs, Laura works in direct response to her natural surroundings interweaving narratives of seasonality, folklore, place, and heritage into her artwork.
After earning her BA (Hons) in Textile Design from the prestigious Scottish School of Textiles, Laura's career has seen her work with some of the leading names in the fashion and interiors industry. Inspired to capture the spirit and vivacity of native flora and fauna, Laura works from her home studio on the banks of the River Thurso on bespoke commissions from both commercial and private clients.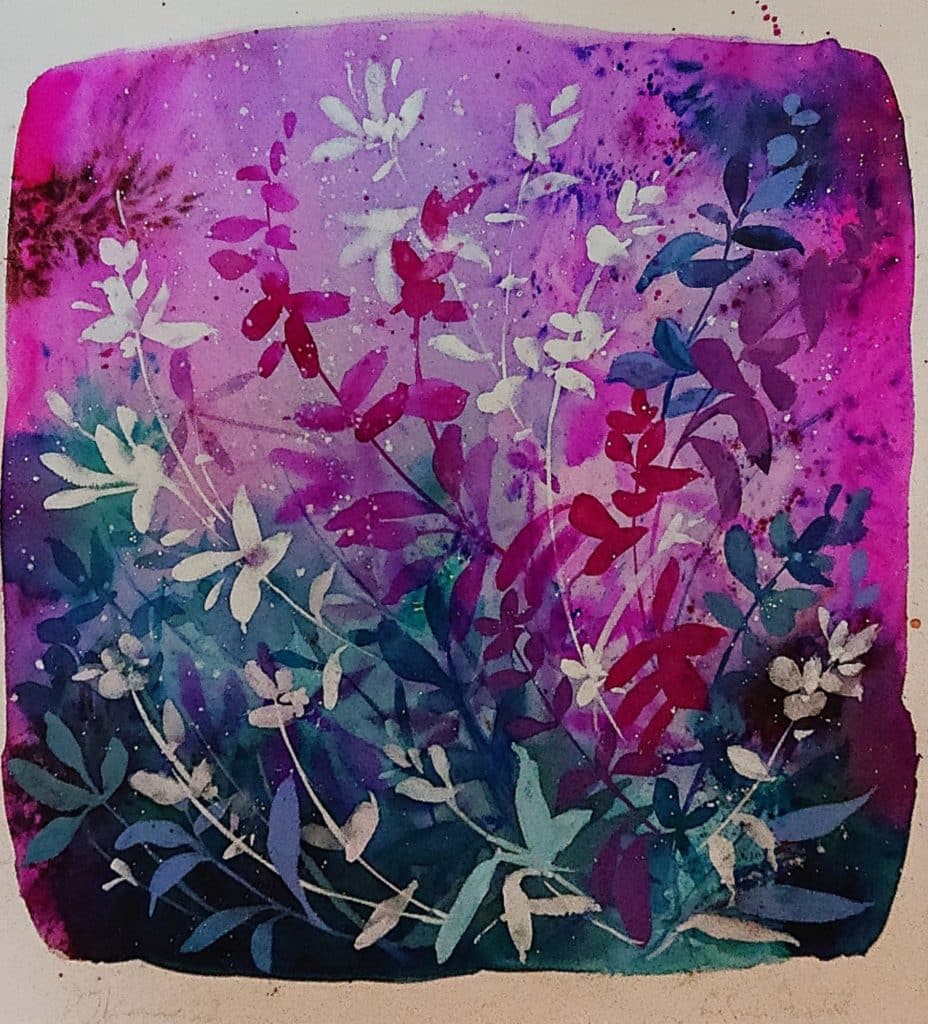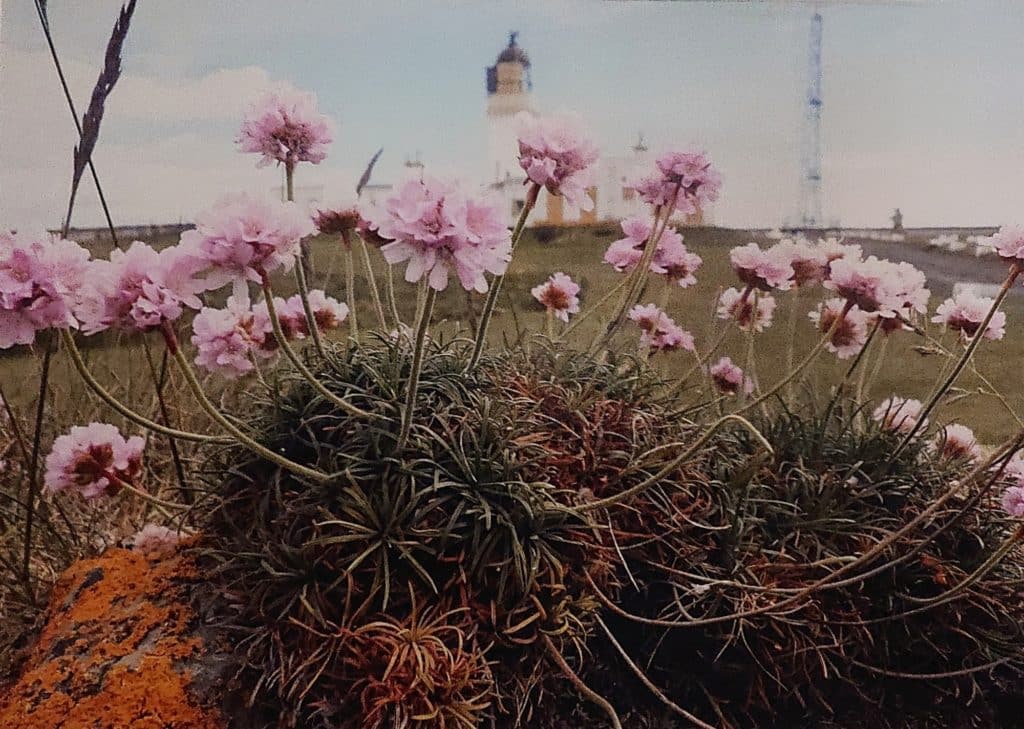 Robyn Aitkenhead
Robyn Aitkenhead's photograph was taken as part of the 'Beauty And The Beastie' eco-schools Scotland project and competition in 2010, so she briefly became an 'artist'! Robyn was the primary school winner of the competition whilst she was a pupil at Hillhead Primary School, Wick. The school can never have another competition winner as Hillhead, has now closed and been integrated into the new Noss Primary School, Wick.
Jan Picking
Jan Picking is from Doncaster – famed for its trains, mining, and horse racing. Jan has absolutely no interest in any of those things and is far more concerned with nature and wellbeing, so it was only a matter of time before she moved to Caithness with its big skies, wild seas, stunning scenery, and fresh coastal air.
Now Jan doesn't really call herself an artist and claims to "just splash paint about quickly". Her family and friends would disagree and believe she captures the mood/personality of a scene, animal, or person extremely well. She takes her inspiration from anywhere but is particularly partial to a bleak vista, soul stirring sunset, or dramatic and treacherous wave lashed cliff face – so often available to see and enjoy in Caithness.
Although a former PE Teacher, Jan studied Art alongside Physical Education in Liverpool and has always kept her finger in the paint palette. Alongside walking her docile Labrador, painting has become her favourite pastime in retirement.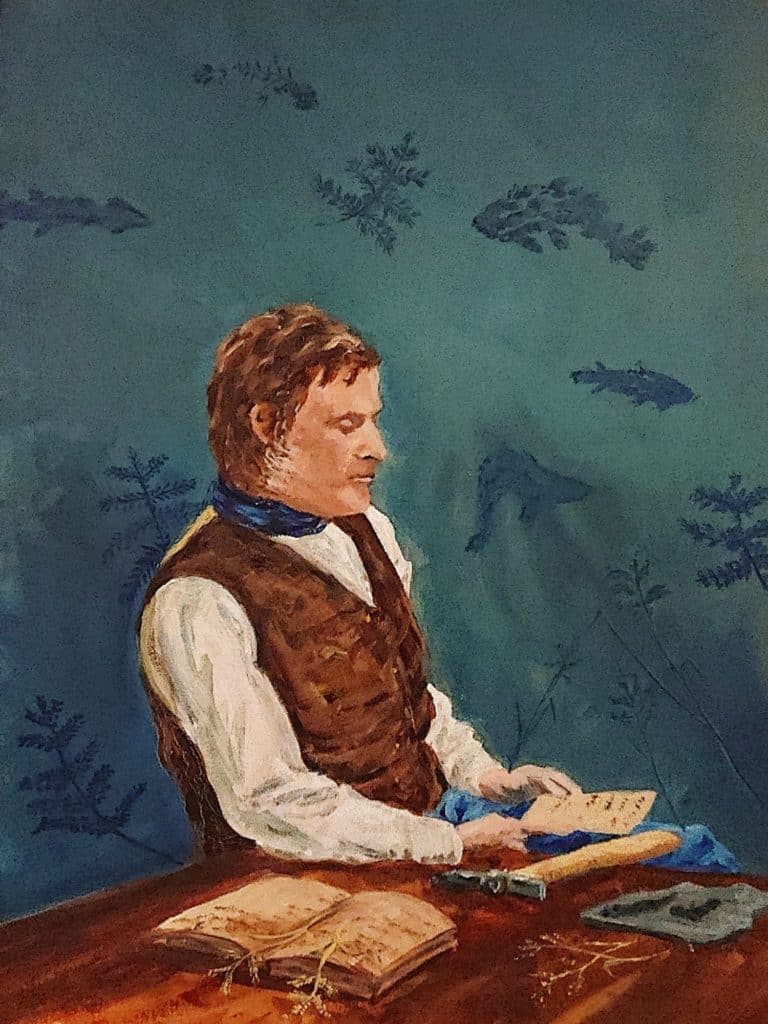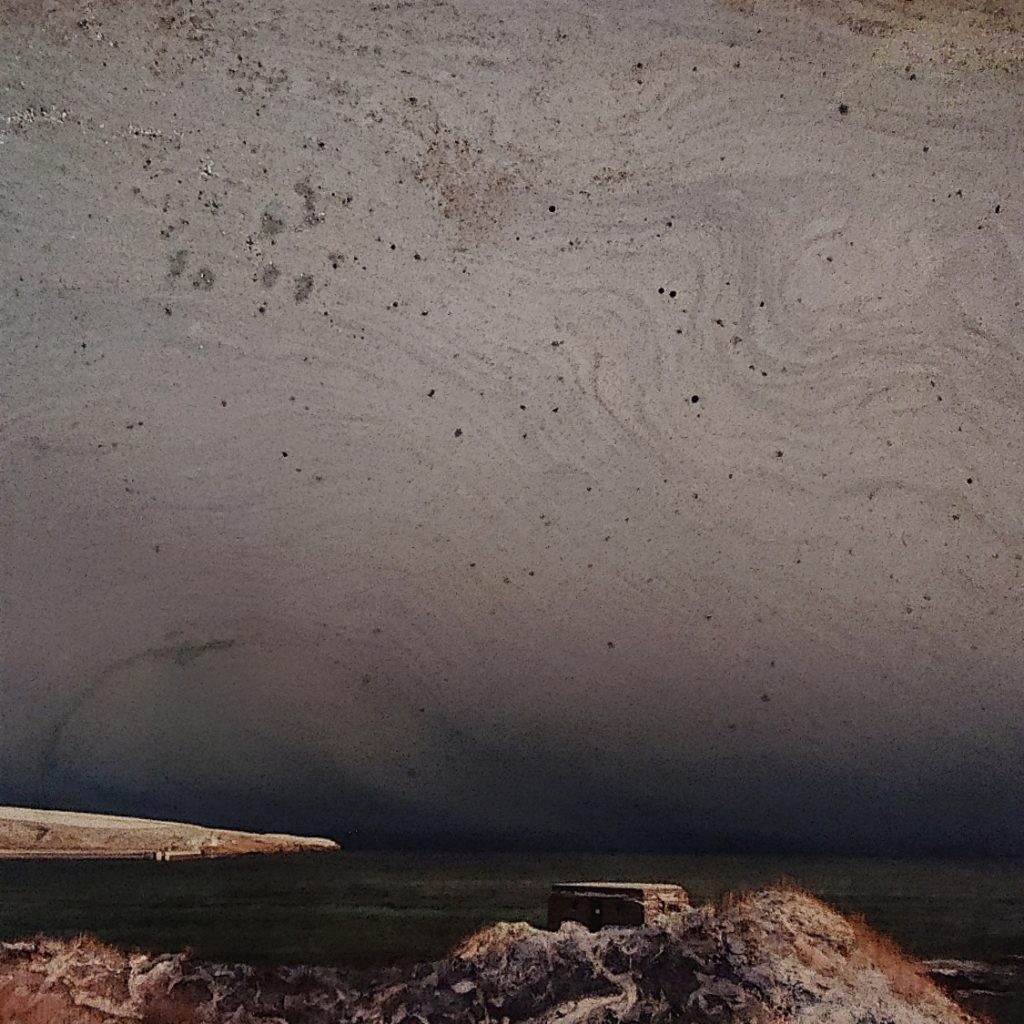 Lisa Poulsen
In 2007, Lisa Poulsen returned to her roots in Caithness after travelling and completing a Design Degree with Honours in Edinburgh. Upon the launch of her limited-edition artwork in 2017, titled 'StoneScape', Lisa's graphic design career switched to professional artist. Her work illustrates the low-lying landscape of Caithness by combining photographs of the area's flagstone with digital art.
In 2022, Lisa was awarded 2nd for the Women United Art Movement's Art Prize and pre-selection for the Society of Scottish Artists' Annual Exhibition in Edinburgh. Having released 16 sell-out limited edition titles to date, Lisa has a growing number of stockists, international collectors and a private commission waiting list. Lisa recently designed an exclusive label for Dunnet Bay Distillers first distillery bottling of Stannergill Whisky which is only available to members of 'The 1818 Society'.
Debbie Prentice
Debbie Prentice is a native of Thurso and has been a jewellery maker since 2013 and an artist since 2018. Debbie mainly concentrates on abstract art using acrylics. Debbie has previously exhibited her work in Dunnet Bay Distillery's 'Inspired By Gin' exhibition, as well as at the Caithness Society of Artists exhibition and the former Swanson Gallery in Thurso Library.
Debbie likes to create art that is different, unique, and expressive. She does not like following the crowd and does have a plan when she starts, but by the time Debbie has finished, the painting has gone a completely different way, and she likes that.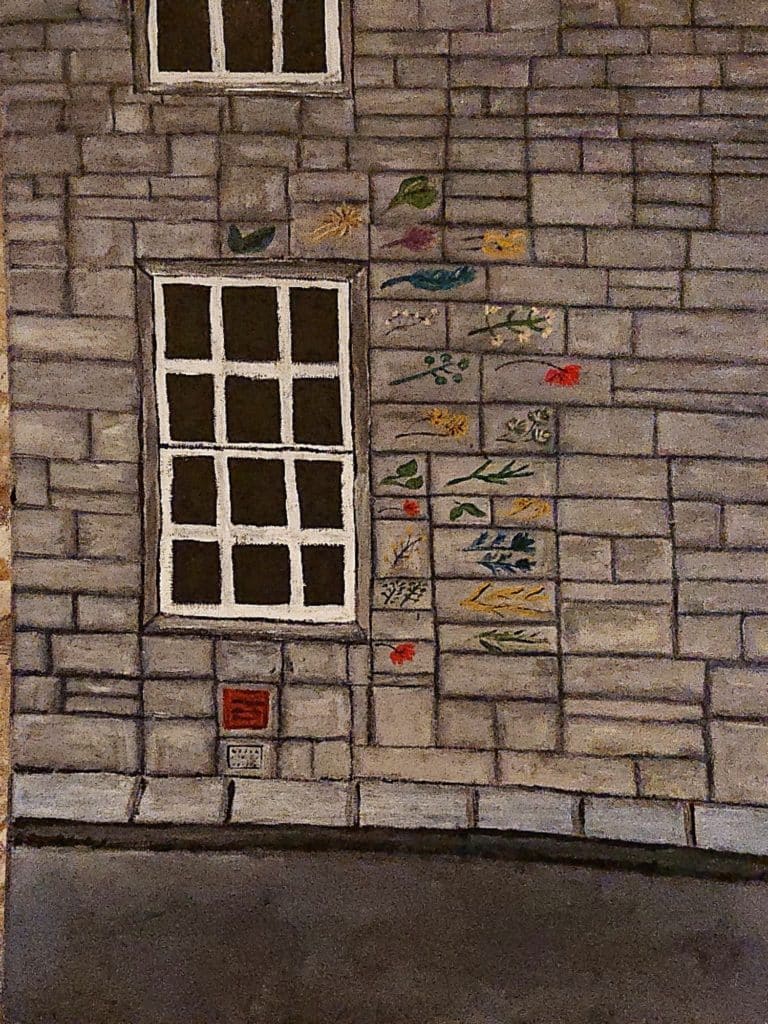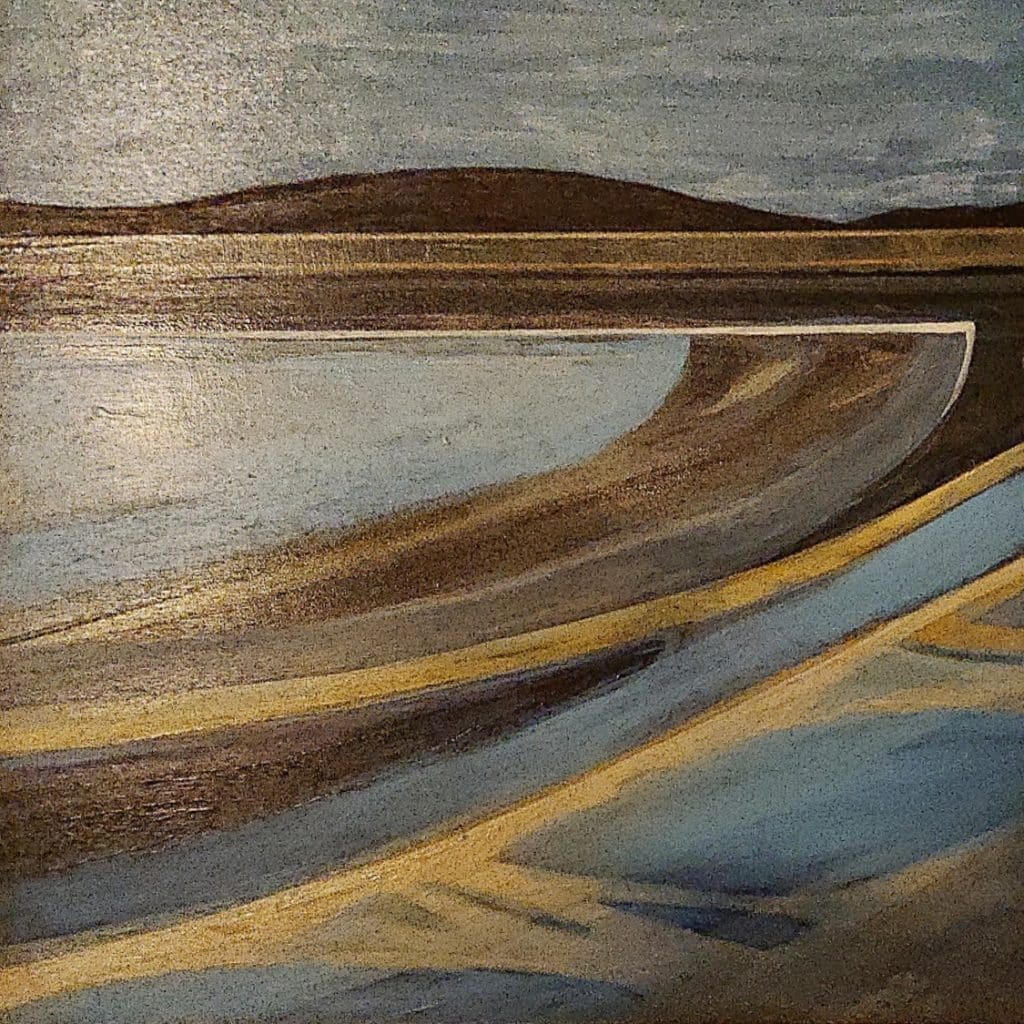 Jade Stout
Jade Stout is a visual artist born in Orkney and now based in Falkirk, who specialises in contemporary landscapes. Jade trained as a painter graduating in 2000 with a 1st Class Honours degree in Painting and in 2002 with a postgraduate degree in Fine Art, both from Edinburgh College of Art.

Jade paints from her garden studio, using acrylic, oil, and watercolours to capture reimagined abstract landscapes and seascapes. She focuses on composition, light, layers, and atmosphere. Using these to recreate memories of the Orkney Isles and North Scotland landscape and weather in which she grew up.
Keith Tilley
Keith Tilley is a watercolour landscape painter based near Thurso. His work is inspired by the effect of changing light and weather. He paints in a traditional
manner, inspired by earlier masters of watercolour. He spent a short time following a conventional career in agricultural research, but his creativity needed an outlet. He chose to take a different direction with his life, and taught himself how to paint with watercolour.
Since 2007, he has exhibited with the Society of Caithness Artists. In the first year he was fortunate to attract the attention of His Majesty King Charles. Since then the King has become a regular patron, and has built a large collection of Keith's paintings at the Castle of Mey.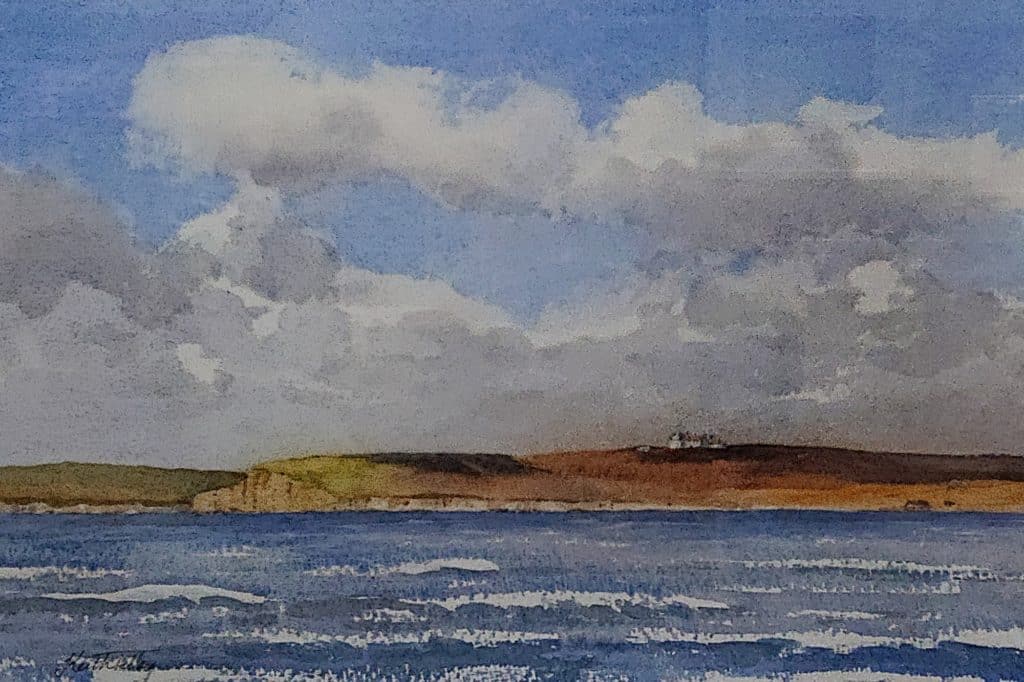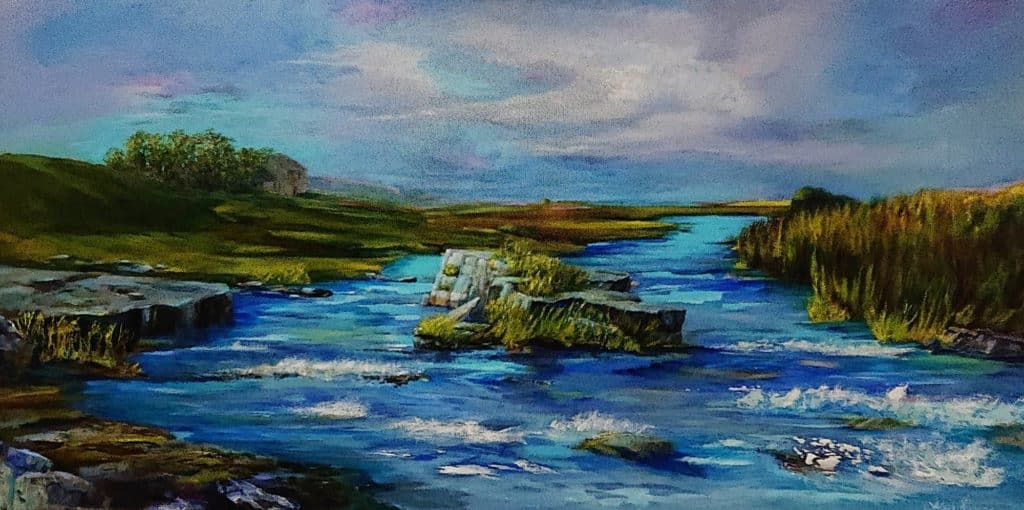 Carolyn A. Wallace
Carolyn Wallace's work utilises water-based media, but increasingly of a more robust nature. Acrylics and water-based oils suit her style and love of intense colour and texture. Increasingly, Carolyn is drawn to working on a bigger scale. Carolyn is an enthusiastic contributor to annual exhibitions in support of Save the Children, the Accord and Ayr Hospices, Portencross Castle and Ayrshire and Arran NHS Trust, Crosshouse Hospital.
Carolyn has exhibited with the Harbour Arts Centre, Irvine, Openstudios, Ayrshire, the Pittenweem Arts Festival and continues to exhibit annually at the North Ayrshire Open Art and Troon Art Club exhibitions. In 2014, she experienced the opportunity of a lifetime, to exhibit for one month in the beautiful town hall of Vadstena in Sweden. Carolyn has been delighted to be awarded The Harbour Arts Centre Trustees' Prize, North Ayrshire Open Art Exhibition 2013 and Troon Art Club's Charles Summers' Silver Salver for Best Seascape, Ayrshire on more than one occasion.
When The Grass Dances
Rebecca Marr and Valerie Gillies undertook a year-long collaboration focussed on the wild grasses of Scotland. Their resulting collection of over 150 works in poetry and photography is available as an online presentation and is planned for publication and exhibition. The artists took the expression of resilience and recovery from the grasses and have developed workshops for healthcare settings. 'Kist o wild grasses', a commissioned box made of marram grass by Kevin Gauld containing photographs and poems as prescriptions is held at Maggie's Centre, Edinburgh. Rebecca and Valerie's collaboration involved a literary review of grasses and they have performed illustrated readings for audiences. The project was supported by the National Lottery through Creative Scotland.
We hope you will enjoy your visit to our Winter Exhibition.