On Saturday 26th November our Holy Grass Vodka will turn one!
It is amazing to be celebrating its birthday already.  Why not join us by raising a glass?
Try out the Rose Tree Cocktail created for us by James Bowker.
Ingredients
50ml Holy Grass Vodka
15ml Briottet Liqueur de Rose
10ml Giffard Creme Pamplemousse
Dash of Fee Brothers rhubarb bitters
2 slices of cucumber
Garnish: 1 slice of cucumber, rose petal, Turkish Delight, star anise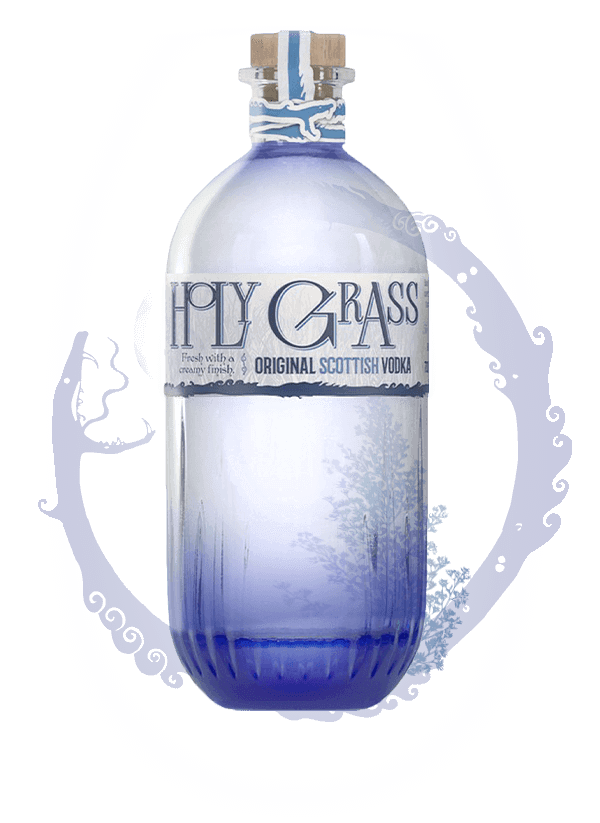 Holy Grass Vodka
£35.00Add to basket
Recipe
Place a champagne coupe glass in the freezer for ten minutes
In the glass half of a shaker add cubed ice
Pour the Holy Grass Vodka, rose liqueur and grapefruit liqueur (Pamplemousse) into the shaker and add a slice of cucumber and a dash of bitters
Combine the shaker and shake hard until an ice crust forms on the outside of the steel half
Strain using a Hawthorne strainer and a fine strainer into the chilled coupe glass
Garnish with a floating star anise and the remaining slice of cucumber, the Turkish Delight and rose petal on a cocktail stirring rod.
Created for us by James Bowker