We are delighted that our Holy Grass Vodka has won the New Product award at this year's Highlands & Islands Food and Drink Awards!
It was a fabulous evening celebrating at the event with the whole of the distillery team.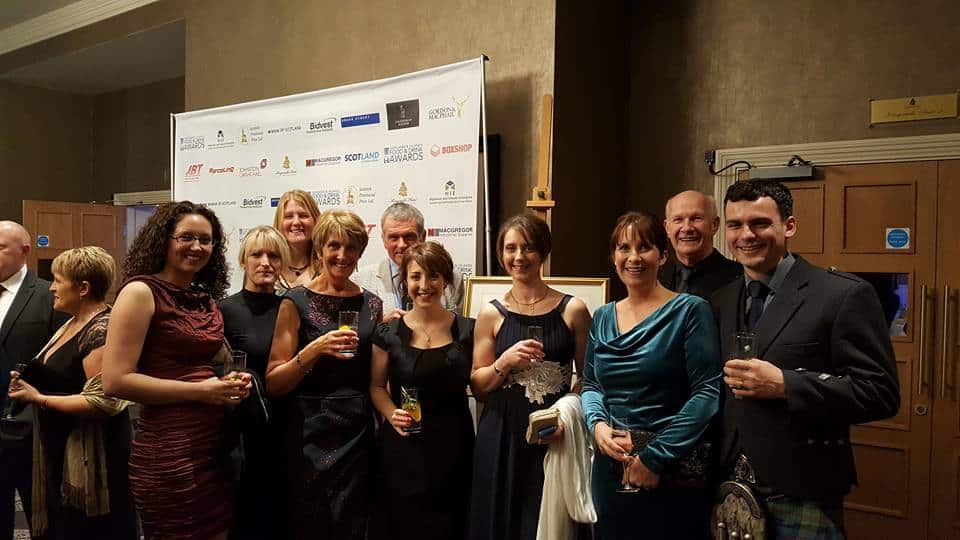 Did you know…
The botanical, Holy Grass, is so-called as it was once used to bring a sweet, vanilla smell to church floors. In our vodka it brings a wonderful and distinct herbaceous flavour!
A legendary botanist…
Holy Grass Vodka is a tribute to Robert Dick, a self-taught botanist, who lived in Thurso in the 1800s. He worked as a baker by night and devoted himself to studying and collecting the plants of Caithness by day. His discovery of Holy Grass growing on the banks of the Thurso river proved its existence in the UK.
The bottle…
Our white ceramic bottle features a kelpie in the design. Legend has it that the kelpie lives in Thurso river and once drowned a young crofter. On the back of the bottle there are numerous small blue butterflies. The most northerly colony of the small blue butterfly is found at the Dunnet links. Not far from the distillery!
Buy Holy Grass Vodka – Our Handcrafted Scottish Vodka
Save