From experiments to the perfect recipe
Mapmaker's Rum has been several years in the offing! We first spoke about rum way back in 2015, our early Rock Rose Gin days. But we were so blown away by the response to our gin that we remained focussed on it and our Holy Grass vodka. They have both certainly kept us busy! Since then we have also thrown Stannergill Whisky into the mix with the redevelopment of Castletown Mill, Stannergill's home, currently underway.
In 2019, we felt the time was right to experiment with rum and Mapmaker's Rum was born! Research and recipe development began and our bottle was beautifully designed with the aim to launch in 2020. As with a lot of things in 2020 those plans went awry! Kevin and Hanna continued to work on recipe development, when time allowed, and into 2023 they perfected it. We're now ready to go!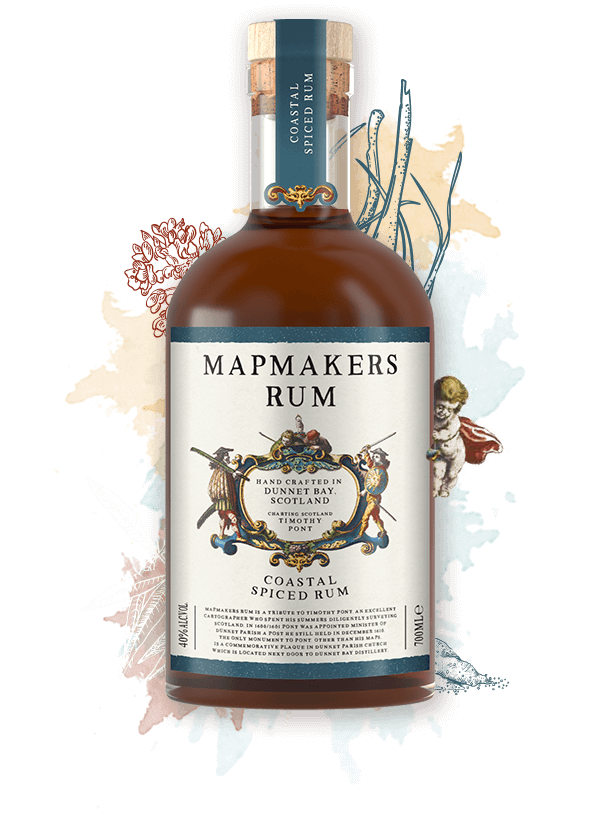 Mapmaker's Coastal Spiced Rum
Our rum begins as molasses which we ferment using water and a whisky yeast for two weeks to create a rum wash of approximately 9% ABV. The wash is then twice distilled using our bespoke copper pot stills 'Elizabeth' and 'Margaret'. The first distillation is known as the 'stripping run' where our aim is to collect as much alcohol as possible. The second distillation, or 'spirit run' is carefully watched over by Kevin, our Head Distiller, who masterfully collects only the middle cut which we use to create our House Rum.
Our House Rum is then blended with Caribbean Rum, water from Loch Calder and spiced with local and traditional botanicals to create a variety of unique and distinctive flavour profiles. The Coastal Spiced Edition is the inaugural release of Mapmaker's Rum.
Kevin has worked closely with Hanna, our Research Distiller, to use local botanicals to spice our rum whilst delivering a coastal profile. We use lemon verbena grown in our own geo-desic dome located in the distillery garden; kelp foraged locally by Shore Seaweed, scurvy grass from the coastline and Scottish sea salt from Blackthorn Salt on the West Coast of Scotland.
These botanicals combined create the delicious Mapmaker's Coastal Spiced Rum. The result is a beautifully smooth Spiced Rum with a delicious oceanic umami profile. On the nose expect notes of vanilla, light citrus and toffee. A full-bodied burst of bright citrus will begin on the palate followed by salted caramel with a light peppery spice. To finish, enjoy salted caramel notes with well-rounded spice and a delicious lasting salinity.
Rum Worth Finding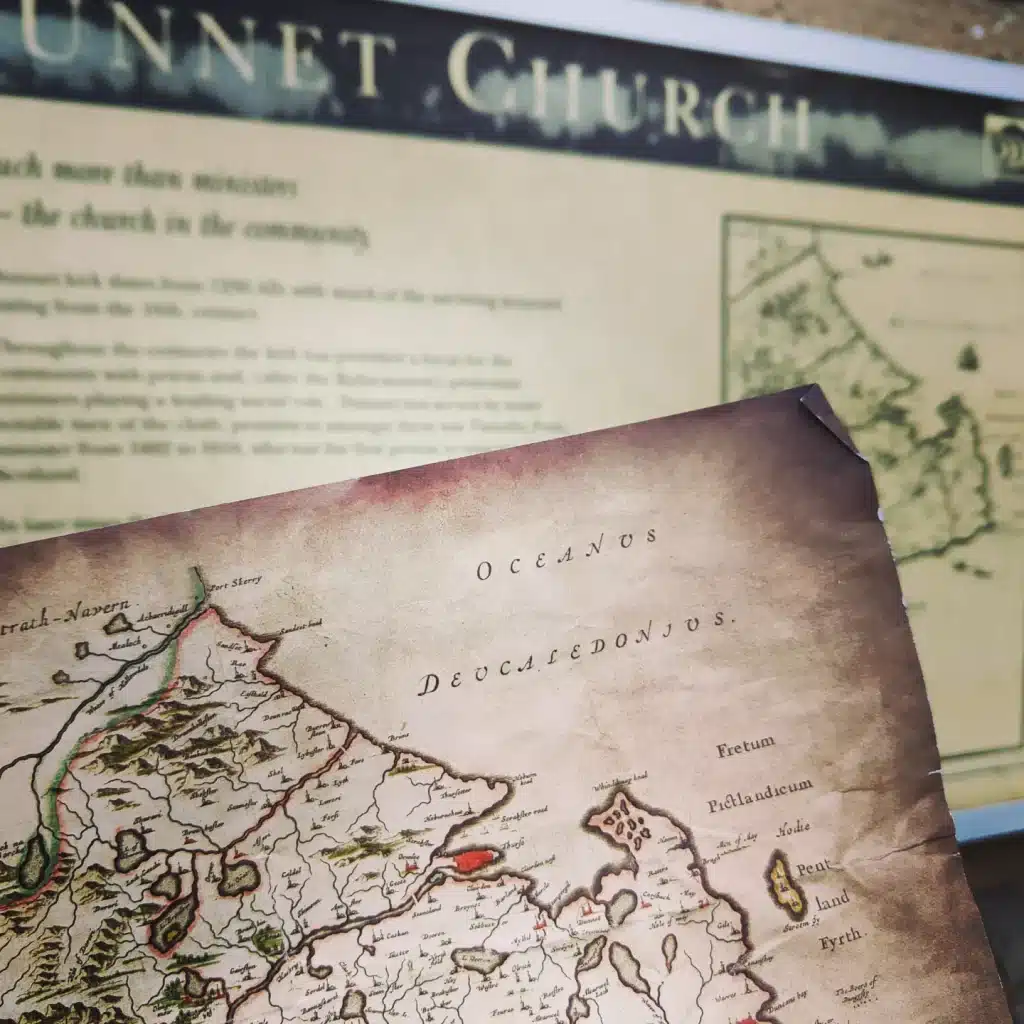 Mapmaker's Rum is a tribute to Timothy Pont (circa 1564 – circa 1614), an excellent cartographer who spent his summers diligently surveying Scotland. In 1600/1601 Pont was was appointed minister of Dunnet parish a post he still held in December 1610. The only monument to Pont, other than his maps, is a commemorative plaque in Dunnet Parish Church which is located next door to Dunnet Bay Distillery.
Mapmaker's Rum is our tribute to Timothy Pont and his incalculable importance to the cartographic history of Scotland.