It is the end of an era and our beautiful Boat Sheds are now looking for new homes!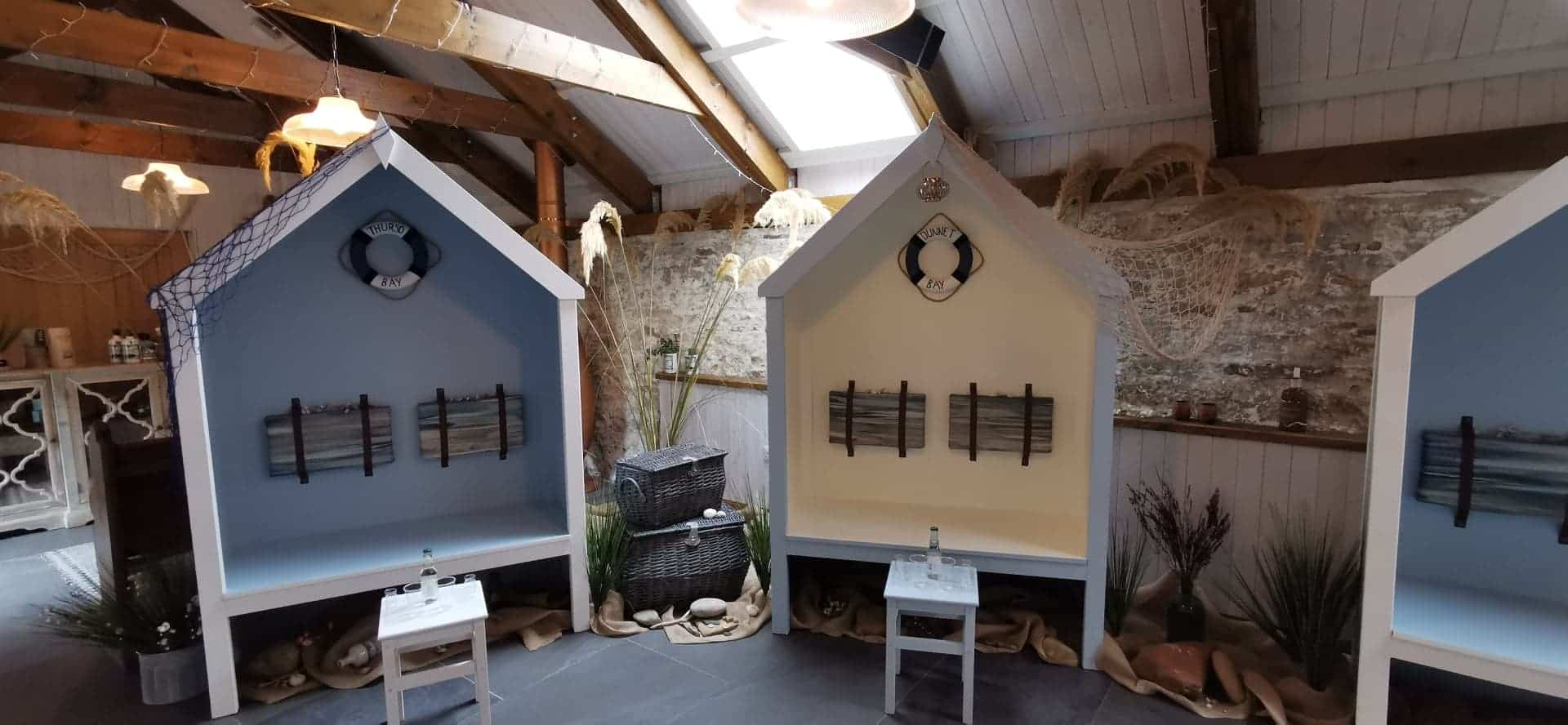 After the restrictions began to ease in 2020 and we were allowed to welcome visitors once again we had to adapt our tour offering to comply with restrictions.
We still wanted to provide a fabulous experience for our visitors but a safe one too. Knowing that many people wouldn't be travelling too far, we decided to create a new experience that would give our local community something different to do too.  We struck upon the idea of the North Coast Stories and Tasting Experience and the Boat Sheds were designed to ensure social distancing and giving people their own wee space.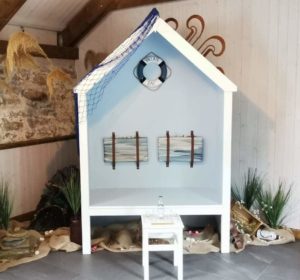 My dad Mac, along with his friend Sandy, rose to the challenge of building these for us.  In just a few days they had sourced the materials, constructed them and we had them ready to paint and kit out.
They were a great feature in our newly transformed coastal themed Tasting Room and served their purpose well.
Now in 2022 we are able to return to our usual tour experience and our beautiful wee Boat Sheds are now looking new homes!  We would like to offer these free to schools, nurseries, libraries, community groups etc where they could be used as cosy little reading nooks, in a waiting area or for any other purpose.  They are only really suitable for indoor use though.
If these are of interest to you please do get in touch – we'd love to hear from you.  Contact Libby on li****@ro*********.uk or call 01847 851 287