In honour of the Great British Bake Off we decided to host our very own wee competition to win a fabulous Rock Rose Gin hamper!! All you have to do is create a Rock Rose bake and upload the image to us – if you want to send us a slice that is always much appreciated and may result in a few extra votes 😉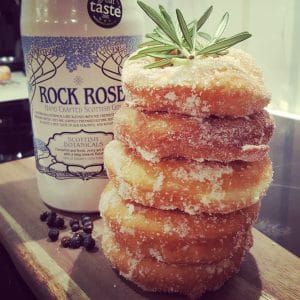 It's easy to enter
BAKE using Rock Rose or CREATE a cake inspired by our gin
PHOTOGRAPH your creation
ENTER using the #RockRoseBakeOff tag
You enter via our Facebook page or upload your picture onto your own Twitter or Instagram page making sure you INCLUDE the #RockRoseBakeOff tag.
Entries must be in by Tuesday 25th October 2016. Voting shall commence on Wednesday 26th and closes at 9pm. Winner announced shortly afterwards!
See the competition tab on our Facebook page for more details.