The five finalists in our International Scottish Gin Day® (ISGD) Cocktail Competition are revealed!  To mark ISGD on 2nd October, we asked all bartenders and mixologists to create a Rock Rose Gin cocktail to celebrate.
We were overwhelmed by the quality (and quantity) of entrants and our judging panel have now, after some deliberation, whittled these down to a shortlist of 5.  We have chosen The Judges Winner and we are calling on YOU to choose The Consumers' Choice Winner.
Our finalists, in no particular order, are revealed below with a link to vote alongside each one….
Rose-groni
Rock Rose, Martini Vibrante, White Port infused with Rose Petals
Mariusz Plucinski, from Highland Mixology in Inverness, drew on memories of a family visit to the distillery when he created his cocktail.  A simple but sophisticated classic with a twist for the Rose-groni. It combines Rock Rose with Martini Vibrante non-alcoholic aperitif and white port infused with rose petals, before being finished with a citrus smoke.
Vote closed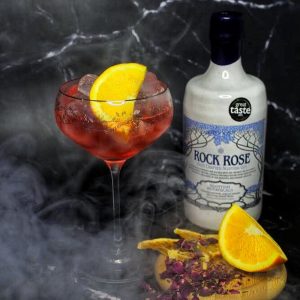 Mo Chridhe – My Heart
Rock Rose Gin, Scottish Seaweed, Rosemary, Thyme and Spiced Pear Cordial, Pineapple Sage Tincture
Ross Lawrie, from Orchid in Aberdeen, was influenced by his coastal upbringing, using homemade cordials and tinctures when he created the fabulous Mo Chridhe cocktail.
Vote closed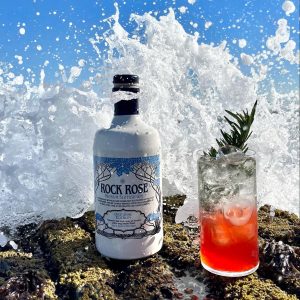 The North Coast Southside
Rock Rose Gin, Lime Husk Cordial, Wild Mint Soda
When creating his entry Max Hayward considered our ethos and applied it to his North Coast Southside cocktail.  He foraged locally for wild mint to use in soda and made a lime cordial from the spent lime husks from service in Lab 22 in Cardiff.
Vote closed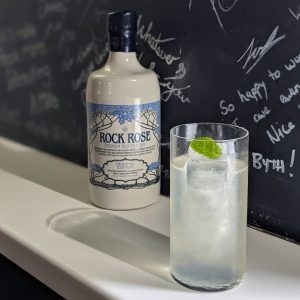 Alongshore
Rock Rose Gin, Drambuie, Lemon Balm saline
One of our five finalists, Guy Hobley from Walcot House in Bath, was inspired by the coastal sea air and idea of foraging when he created his amazing Alongshore cocktail. Creating a simple yet elegant honey'd martini to enhance the floral botanicals of Rock Rose gin.
Vote closed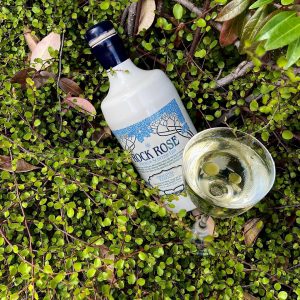 From Under a Rock
Rock Rose, Honey Syrup, Kina L'Aero D'or, Lemon, Sea Salt
Joshua Bishop, from The Clockwork Rose in Bristol, drew inspiration from a morning after a storm on the coast as the rain and mist begin to clear, the smell of petrichor rich in the air. He so named it 'From Under a Rock' as an acknowledgement of the return to life we have all recently gone through, as the storm ends and we venture back out into the world.
Vote closed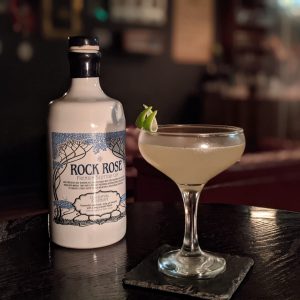 The voting period will be open from Saturday 2nd October, 12 noon to Saturday 16th October, 12 noon.
Thank you to all of the amazing bartenders and mixologists who took the time to create a cocktail, photograph their creation and enter our competition.  The quality of entries were outstanding and we, as a judging panel, had some very tough decisions to take.