The fabulous surprise in our Refill Rewards Club October box consisted of mouthwatering Rock Rose Gin tablet created by  The Tartan Tablet Company and delicious Seaweed Chips by Shore Seaweed.
Each pouch edition was accompanied by a fab tonic from Franklin & Sons and our Holy Grass Vodka refill pouch was paired with the delicious Apple & Cinnamon tonic by Walter Gregor's!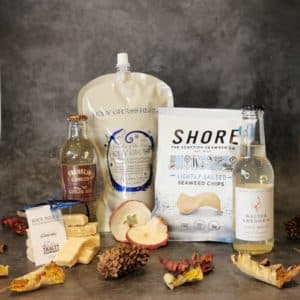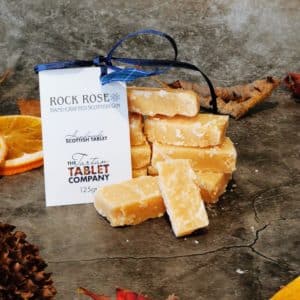 We first met Doreen, the owner of The Tartan Tablet Company, at one of our first trade shows in 2015 where we were both exhibiting.  She took home some of our gin and made a batch of Rock Rose tablet for us to sample the next day.  It was laced with Valencian orange and totally delicious!
Tartan Tablet have a delicious range of exciting flavours on their website, making up wee boxes and hampers or packed perfectly for a gorgeous wee favour!
We are delighted to share with you one of the deliciously healthy snacks from Shore: The Scottish Seaweed Co. based not 20 miles from our distillery.
Shore Seaweed have three delicious flavours of chips to try – Lightly Salted, Sweet Sriracha and Asian Peking and they are now available in selected Sainsburys stores across Scotland.  Check out their Seaweed Clusters snacks and their range of pestos and tapenades too!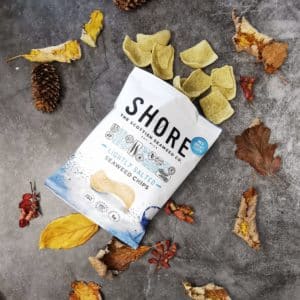 From the emails coming in and comments on our social media the treats in our Refill Rewards Club October box have gone down very well!
Don't miss out on delicious treats like these and sign up quickly to our November box!!