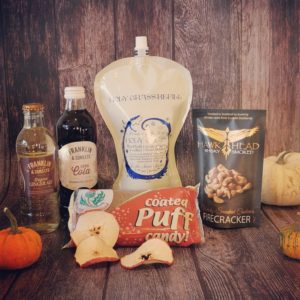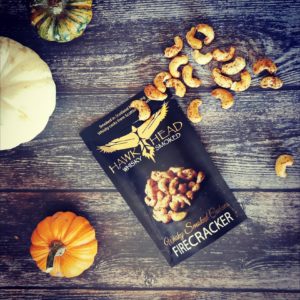 We thought Whisky Smoked Firecracker Cashews were the perfect snack to include in our November box with thoughts of brilliant bonfires and wintry weather in mind!
The clever people at Whisky Smoked marry the tradition of Scotch with the contemporary taste of shichimi togarashi, a Japanese seven-spice blend of chilli pepper, sesame, seaweed and citrus. the warming umami heat builds slowly with each mouthful – of all our cashews, this would be the one to add sizzle while enjoying a light G&T.
Gardiners of Scotland are a family owned manufacturer of meltingly delicious handmade fudge and other popular confectionery, made right in their own factory in the heart of Scotland.
From the sleepy town of Lesmahagow near Glasgow, Gardiners high quality handmade fudge is sold worldwide and comes in a range of beautiful and highly decorative embossed tins and cartons.  We, however, love their puff candy (or cinder toffee or hokey pokey) and what better choice for a November treat!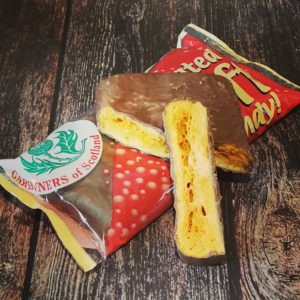 This month we included Franklin & Son's Indian Tonic along with their Light Tonic, for Autumn pouches we paired it with Walter Gregor's Raspberry Tonic or Franklin & Son's Raspberry Lemonade.
Franklin & Son's Ginger Ale & Cola went out with the Holy Grass Vodka boxes. Try making a Dunnet Donkey!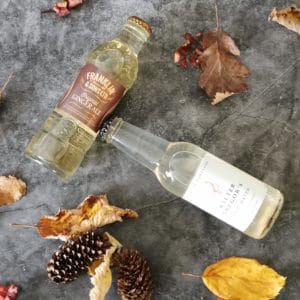 We are very much looking forward to seeing your photos on social media and hearing the reviews on the goodies!
Please share your photos!
If this box of deliciousness sounds right up your street then make sure you sign up to our Refill Rewards Club in time to get the December box – it's a good one!