This Autumnal Ginger Spice Cake is an old recipe from a community cookbook which my mum had. It has been updated with the addition of soaking the sultanas in our Autumn Edition Rock Rose Gin!
Ingredients
1 cup Sultanas
0.5 cup Rock Rose Gin Autumn Edition
230g Butter
2 cups Sugar
3 tsp Mixed spice
1 tsp Cinnamon
1 tsp Ginger
1.75 tsp Bicarbonate of soda
2 Eggs, beaten
4 cups Self Raising Flour
5-6 Nasturtium flowers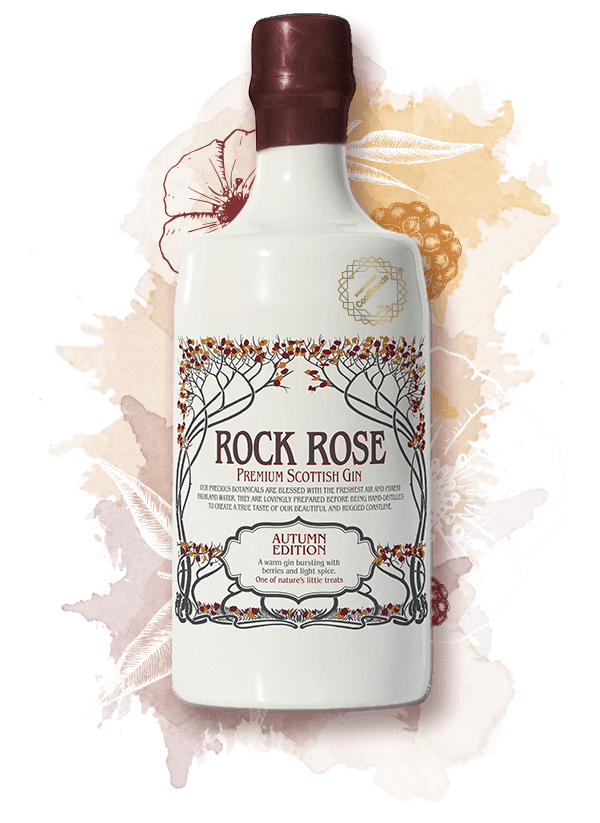 Rock Rose Gin Autumn Edition
£39.00Add to basket
Recipe
Line two loaf tins and pre-heat the oven to 180c
Pre-soak the sultanas in the Autumn Edition Rock Rose Gin
In a large pan add the sultanas, butter, sugar, mixed spice, cinnamon, ginger along with 1.5 cups of water. Let simmer.
Remove from the heat and cool slightly.
Add the beaten eggs, flour, bicarbonate of soda and mix thoroughly.
Pour into the prepared tins and bake in the oven for approximately 1 hour.
Cool in the tins for 10 minutes.
Remove from the tins and allow to cool thoroughly on a wire rack.
Once cool, drizzle over icing and decorate with nasturtium flowers.