The Mapmaker's Old Fashioned.  One for those who prefer their drinks a bit stronger. Mapmaker's Rum will shine in an old fashioned due to its light spice and nuanced flavour. The addition of salt to the rum will play well with Demerara enhancing that salted caramel/toffee note. Bitters help bring a touch of balance whilst allowing the rum to be the star of the show.
Ingredients
50ml Mapmaker's Rum
5ml Demerara sugar syrup
2 Dash Angostura Bitters
1 Dash Orange bitters
Garnish: Orange peel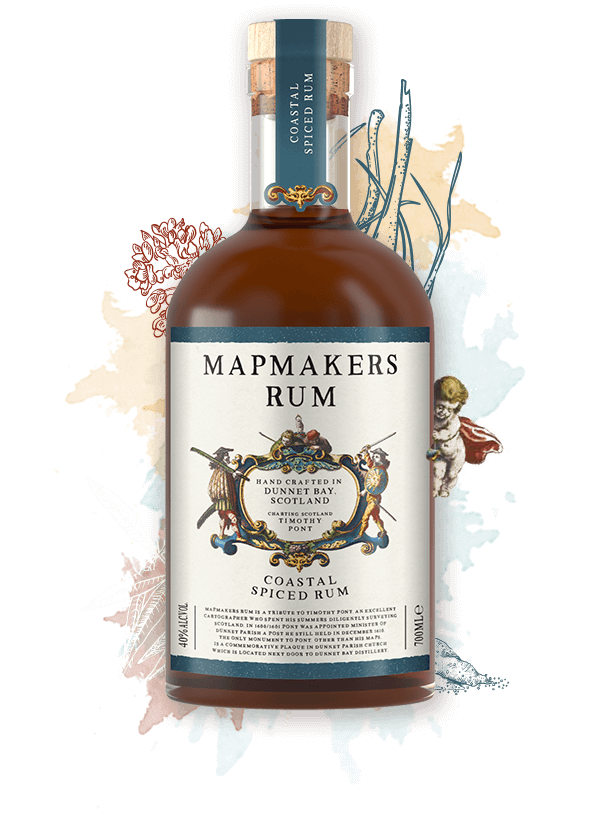 Mapmaker's Coastal Spiced Rum
£35.00Add to basket
Recipe
Add all ingredients to a mixing glass
Stir with ice until heavily chilled
Strain over a large block of ice in a rock glass
Garnish with a twist of orange peel
Recipe created by Charlie, our Brand Ambassador, and photographed by Mike Denman.