Our Rosemary-Smoked Navy Strength Rock Rose Negroni cocktail brings a new aroma to Winter nights. There are few herbs in the garden in the chill of mid-Winter, but one stalwart is that gloriously aromatic botanical, rosemary. Even more fragrant when smoked, combine this aroma with Navy Strength Rock Rose Gin in a classic negroni and you have a cocktail of sheer joy. Of course, smoked foods are traditional in Winter – and many people love smoked meats, game, and salmon at this time of year. Smoked herbs may be less familiar, but once you try, you'll be thrilled with the results.
You can improvise with the glass cloche – use a jug, bowl or vase if you don't have one.
Ingredients
25ml Rock Rose Navy Strength Gin
25ml Campari
25ml Sweet vermouth
A sprig of rosemary
A twist of orange zest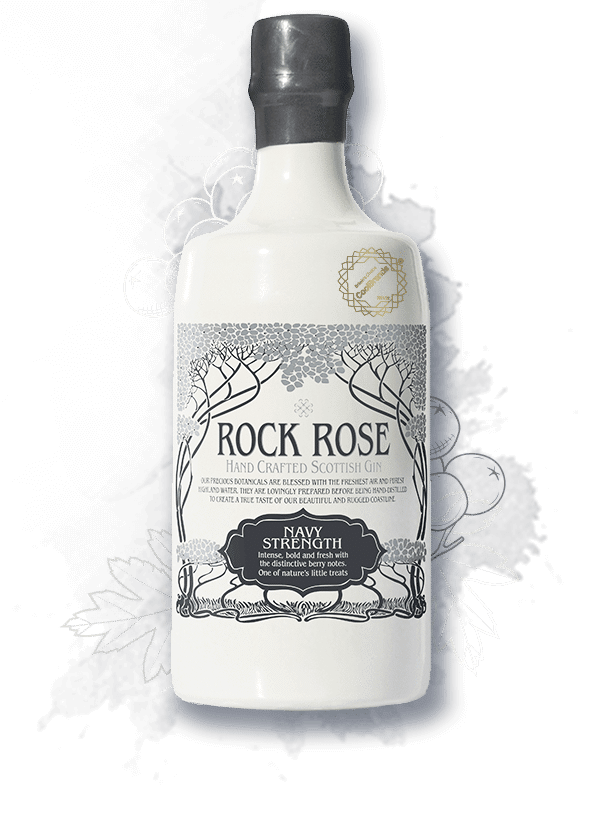 Navy Strength Rock Rose Gin
£43.00Add to basket
Recipe
Place all the spirits in a mixing glass filled with ice and stir for at least 20 seconds
Strain into a rocks glass with an ice ball or ice cubes
Add a twist of orange zest
Using a blow torch or a lighter, flame the rosemary until it just catches, and then quickly cover with a glass cloche or similar
Leave the Negroni under the cloche with the residual smoke briefly
When you're ready to drink, remove the cover and breathe in the aromas. Heavenly
Fabulous cocktail, slow motion video and imagery by Mike Denman.