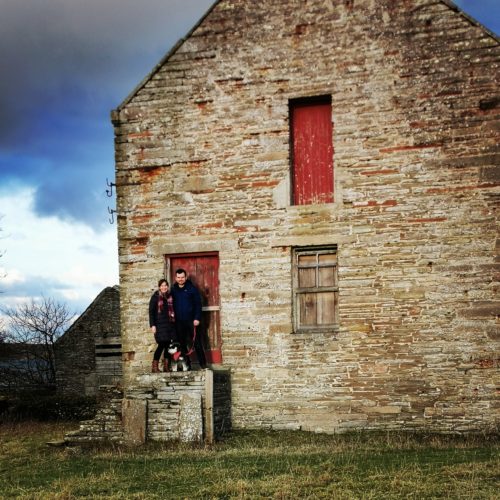 We are really excited to share the news of our next adventure.  We have always had a keen eye on Castletown Mill with many ideas for it, but a few hurdles had to be overcome before we could pursue the dream.  Thanks to the patience of the former owner we are pleased to announce that just before Christmas 2020 we finally took ownership of this beautiful but dilapidated former mill.
For many a year we had driven past the iconic vernacular building and loved its captivating presence.  The local landmark has a dramatic positioning overlooking the beautiful bay of Dunnet and a fabulous story to tell…
Situated at the west end of Dunnet Bay on the east side of the village of Castletown, the Castletown Mill is a very large, traditional stone-built water-powered grain mill, which dates from the early to mid-19th century. A beautiful building with great baronial features such as crow stepped gables, small windows and prominent chimneys.
Castletown Mill was built by James Traill (1758–1843) who owned and developed the nearby flagstone quarry and the harbour at Castlehill. Traill built Castletown Mill to cater for the growing number of workers employed at his flagstone quarry .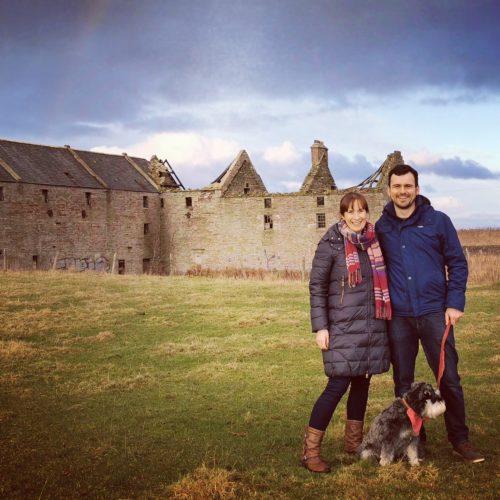 We plan to conserve and repair the mill, a B-listed building, saving it from further deterioration and demolition by breathing new life into this much-loved local landmark.  It looks like it could do with a few new windows and perhaps some roof work….
Wish us luck – we could be a good bit greyer by the time we are finished!