February seems to have come around in a blink!  Dry January has passed already or maybe for some it was Ginuary – I know what camp we are in 😉
It's still winter and the time to be all cosy indoors with the fire on, listening to the wild weather outside.  To help you feel super cosy we decided to include these fabulous Scottish products in our February Refill Rewards Club boxes!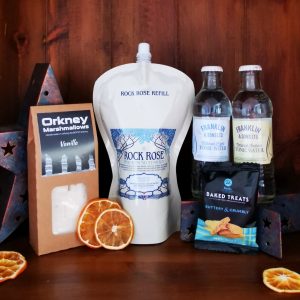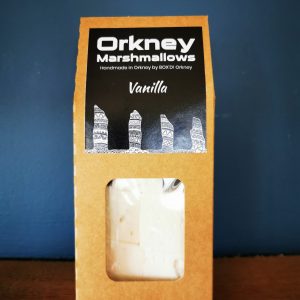 The amazing Orkney Marshmallows – just perfect for enjoying snuggled up by the fireside, perhaps even toasting them too!  These delicious, gourmet marshmallows are handmade on the island of Orkney – just across the water from our distillery.
We love the story behind the business, an idea borne out of lockdown to provide dine-at-home kits which has now evolved in to these tasty, fluffy, hand cut marshmallows!  The business is growing fast, and they are now supplying retailers as far afield as Edinburgh.
Keep up to date with all their news on their social media @OrkneyMarshmallows
The award-winning Reids of Caithness are based just 10 miles from us in Thurso, a family run bakery which has made its mark around the world.  For half a century, Reids of Caithness have established an enduring association with our coastal home and a global reputation for outstanding quality and taste.
Baked with love and perfection, these gorgeous wee shortbread treats are yours to savour.  Perfect for creating as s'mores with an Orkney Marshmallow!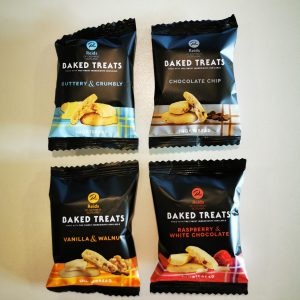 Did you like the look of our Refill Rewards Club – February box?  Sign up to become one of our fabulous members – become a SuperFan, an Appreciator or a Sipper and enjoy regular boxes of goodies just like this.
Don't forget our members receive priority access to our Limited Editions and New Releases through their members page! We might just have news of something coming soon…..