For our Refill Rewards Club July boxes we thought – it's summer!  We should be outdoors, we should be picnicking, we should be enjoying some sunshine, the days are long, it's G&T's into the evening and many people are heading off on their holidays – bliss…
Except that the sun isn't really making it's presence known in the north of Scotland!  We are picnicking inside 😀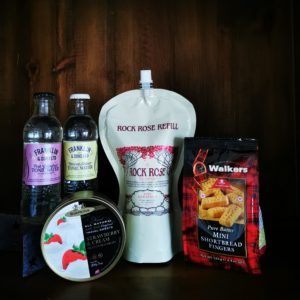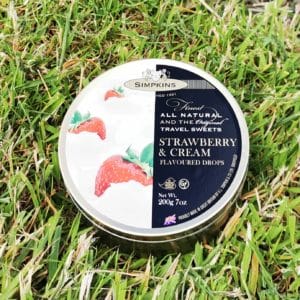 As a nod to Wimbledon, we have chosen to include these delicious Simpkins Strawberries & Cream Travel Sweets.  A mouthwatering and heavenly infusion of strawberry and cream flavours that are perfect for the heady days of summer. Total refreshment with a twist of cream which will definitely make any long journeys easier!
These delicious sweets are proudly made in Great Britain using only the finest ingredients since 1921.  We love that they come in a handy wee tine with no inside wrappers!
Walker's Shortbread Fingers have a unique bite – a crunchy yet crumbly texture with a pure butter taste.  They are perfectly sized for picnic bites in this mini finger format and not too heavy to carry.
Ideal if you are heading off outdoors to enjoy a wee picnic or to pass the time on a long journey as you head off on your holidays!  Perfect on-the-go snacking.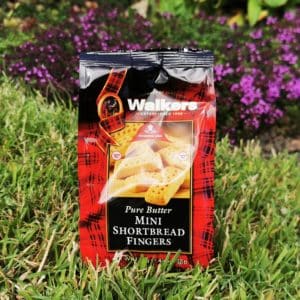 Did you like the look of our Refill Rewards Club – July box?  Sign up to become one of our fabulous members – become a SuperFan, an Appreciator or a Sipper and enjoy regular boxes of goodies just like this.
Don't forget our members receive priority access to our Limited Editions and New Releases through their members page!  We have just released our brand new Smoked Orange Edition and over half of our first batch sold to our Refill Rewards Club members before it was available to anyone else 🙂