Our August Refill Rewards Club box included a some delicious treats to complement the citrus and herbal notes of our Summer Edition Rock Rose Gin! Our Summer Edition is distilled using ingredients from our gardens and rockery to give a seasonal taste to Rock Rose Gin.
The challenge was to make a citrus style gin using botanicals growing in the distillery garden and with no peels! Lots of discussions and research took place with Hanna, our gardener, and she plants, harvests and dries the botanicals that goes into our Summer Edition.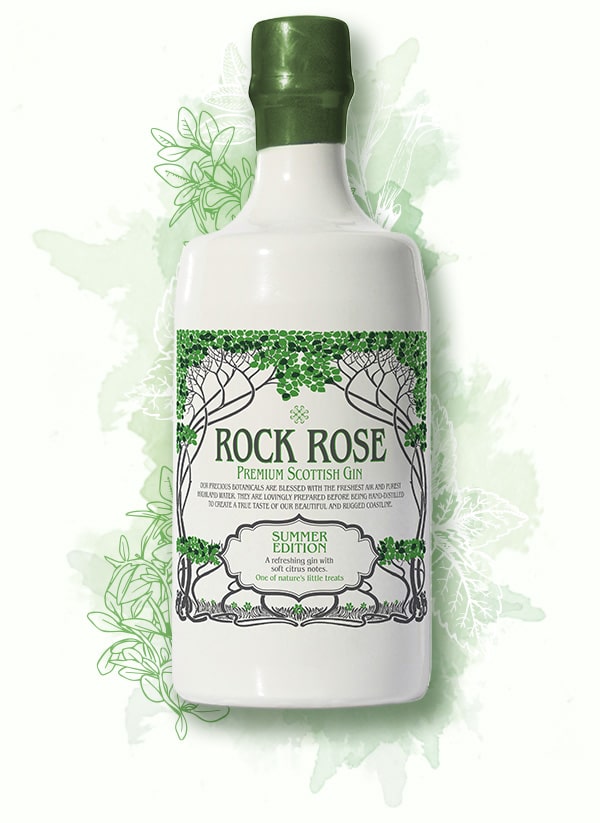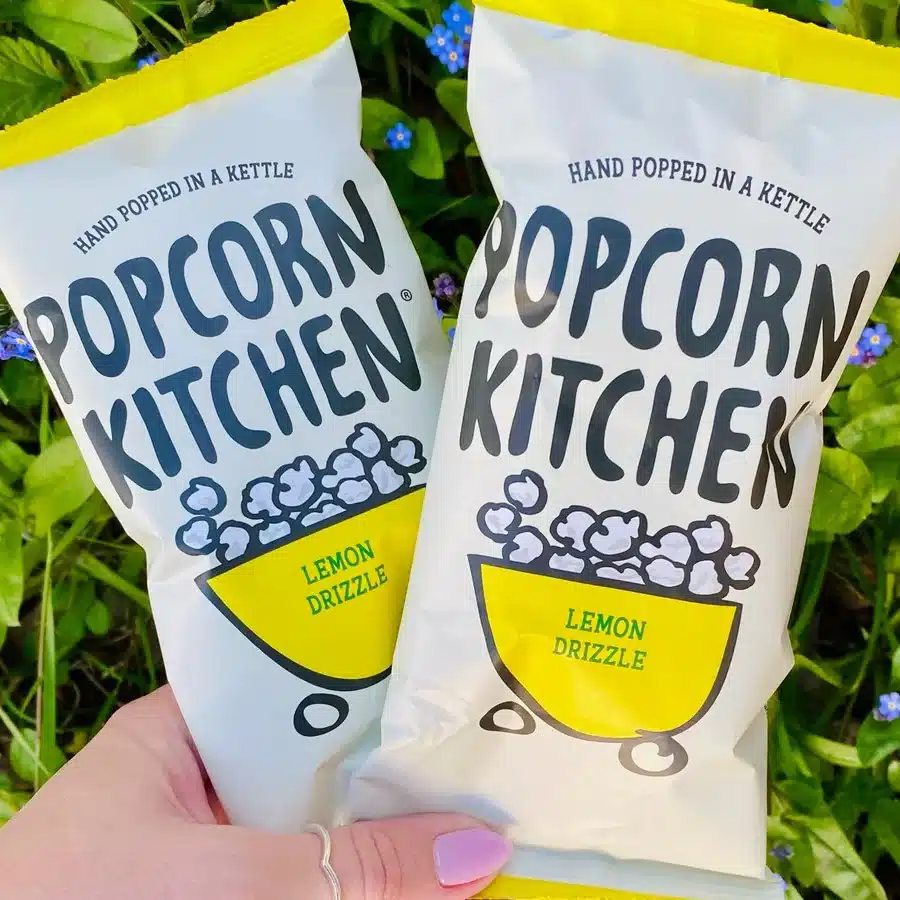 Lemon Drizzle Popcorn
With such delicious citrus notes in our Summer Edition we wanted to select a snack that had the same delightful citrus flavours! The Lemon Drizzle popcorn from The Popcorn Kitchen ticked that box very nicely.
They added a zesty lemon flavour to an indulgent caramel made with butter and cream and generously drizzled it over their hand-popped popcorn. We thought it tasted amazing, full of lovely lemon flavours and very unique as a popcorn making it a perfect addition to our August Refill Rewards Club box!
Sea Salt & Herb Nuts
Mr Filbert's Sea Salt & Herb Mixed Nuts are oven roasted and then tumbled in sweet basil, oregano and sea salt to produce a delicious savoury snack. We love the herbal element of these nuts and they tie in very nicely with the herbal notes in our Summer Edition!
They carefully tumble and marinate their gourmet snacks with fresh herbs and foraged ingredients, to give them their truly distinctive taste. It's this attention to detail that makes Mr Filbert's a favourite in bars, hotels and delicatessens everywhere. All of Mr Filbert's recipes are oven roasted by hand and not oil fried, making for snacks that are naturally healthier, more delicious and truly beyond expectation.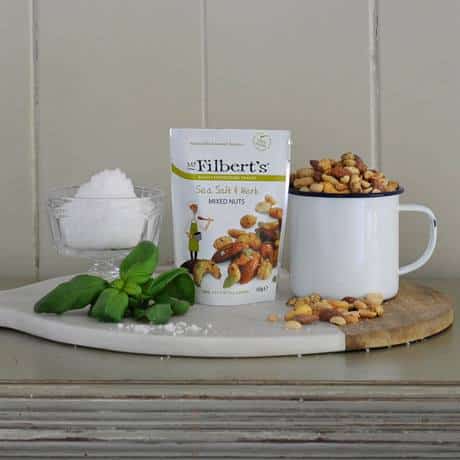 Did you like the look of our Refill Rewards Club – August box?  Sign up to become one of our fabulous members – become a SuperFan, an Appreciator or a Sipper and enjoy regular boxes of goodies just like this. Every quarter we will introduce a new Guest Pouch edition available exclusively to our members. Our newest Guest Pouch is Figleaf and Applemint and is available to our members in their September, October and Novembers boxes.
Don't forget our members receive priority access to our Limited Editions and New Releases through their members page.
Plus every time we send you a box you also earn loyalty points and if you refer a friend we'll reward you a whopping 50 points when they join up!