We love December! 
It's a time for getting together, celebrations, happiness and joy!  Lots of festive tipples – check out our Cocktails & Recipes page for inspiration – are enjoyed with so many delicious treats to snack on. 
We hope you have discovered some new favourites from the Refill Rewards Club boxes over the year!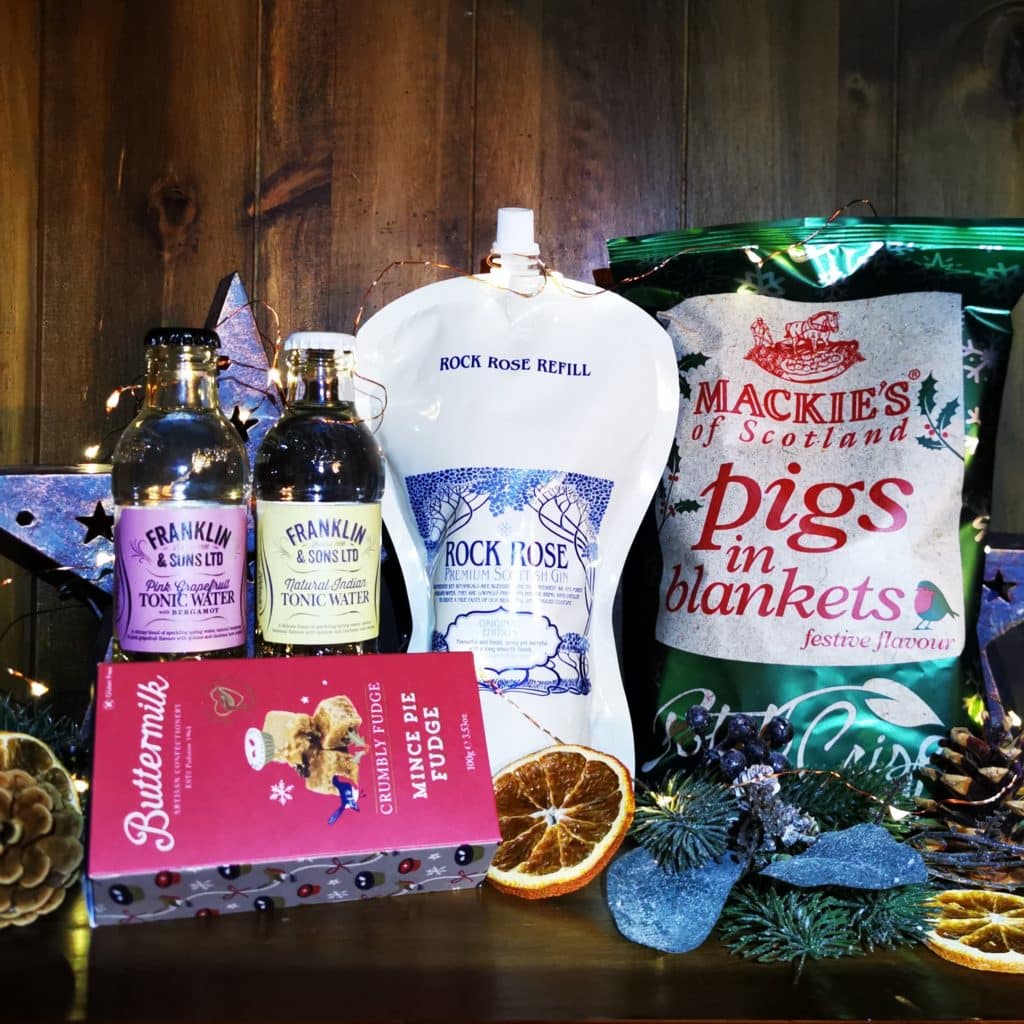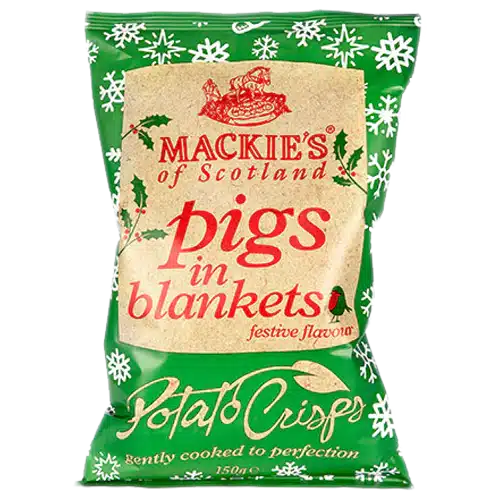 Mackies Pigs in Blankets Crisps
Mackie's thick cut potato crisps are made in Perthshire, Scotland by award winning family business, Mackie's at Taypack. They use the best varieties of crisping potatoes and carefully selected seasonings, and never add any artificial colours or flavourings!
We thought this deliciously festive flavour would go down a treat. Plus we chose the big bag so there was plenty to go around – or perhaps just for enjoying all by yourself!
Buttermilk Mince Pie Fudge
This Mince Pie fudge has a delicious buttery texture, that melts into all the rich, fruity flavours of the festive season. What is not to love about fudge combined with Christmas seasonal flavours
Buttermilk heritage fudges are made using well loved and respected traditional recipes.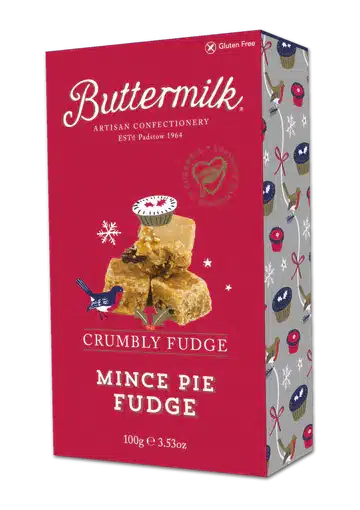 Did you like the look of our Refill Rewards Club – December box?  Sign up to become one of our fabulous members – become a SuperFan, an Appreciator or a Sipper and enjoy regular boxes of goodies just like this.
Don't forget our members receive priority access to our Limited Editions and New Releases through their members page! Plus every time we send you a box you also earn loyalty points!