It's our December Refill Rewards Box – a month for treats and indulgence!
We thought we'd surprise you with our lovely wee caramelised white chocolate Mr CaraMack lollipup and by sharing all the ingredients to make the delicious "Force my hand" cocktail, Hopefully you have enjoyed your festive treats!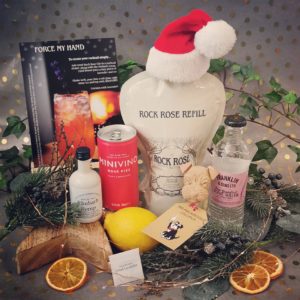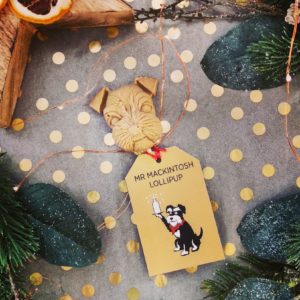 Our miniature schnauzer, Mr Mackintosh (also known as #DistilleryApprentice) is loving being in the spotlight.  We asked Ruth from Caithness Chocolate if she could create him in chocolate – she duly made this utterly delicious version in caramelised white chocolate – hello Mr CaraMack Lollipup!
Caithness Chocolate is the creator of our delicious Rock Rose Gin chocolates. They have a whole range of other loveliness on their website!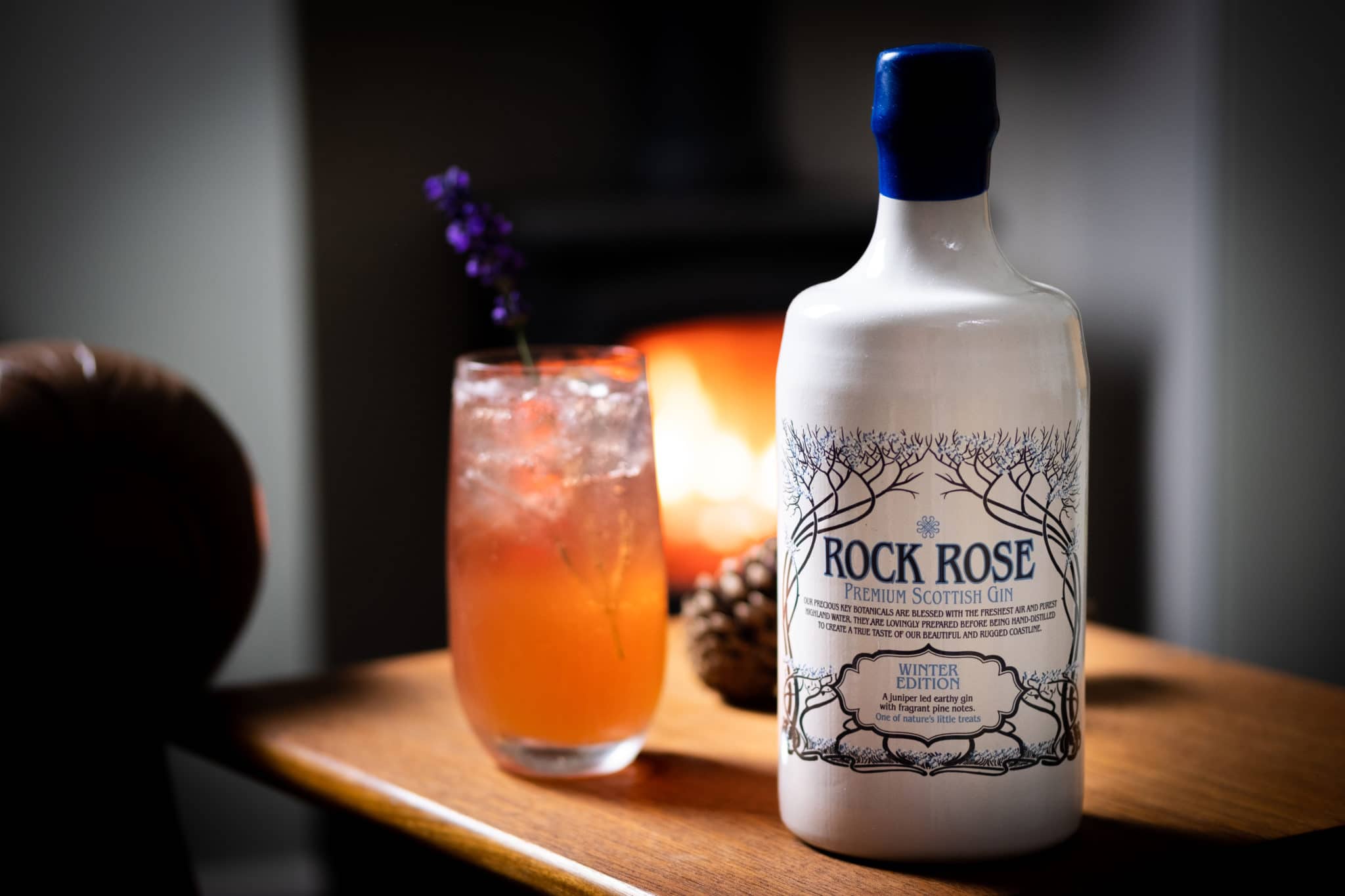 This delicious cocktail was created for us by Mike Denman to celebrate the festive season.  The delightfully juicy red fruit flavours of MINIVINO complement the gin and rhubarb perfectly creating a truly refreshing festive cocktail!  MINOVINO cleverly comes in these fabulous wee handy sized cans so perfect for creating a delicious cocktail!
You can find them in selected Sainsburys or Savers stores.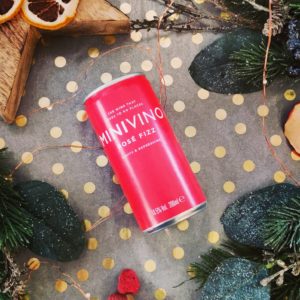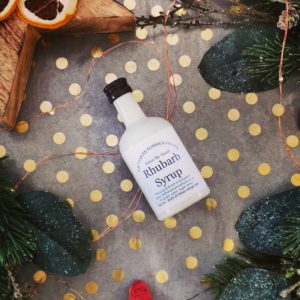 Another vital component of the Force my Hand cocktail is the Rhubarb Syrup.   We spoke to Trisha at Caithness Summer Fruits and she happily created this for us.
Caithness Summer Fruits are the makers of the fabulous Rock Rose Gin marmalade, which certainly adds a lovely zing to your toast in the morning!  We sell the mini size on our website but check out Caithness Summer Fruits for the bigger version!
We are very much looking forward to seeing your cocktail photos on social media and hearing the reviews on the lovely goodies!
If this box of deliciousness sounds right up your street then make sure you sign up to our Refill Rewards Club in time to get the January box – the perfect start to 2021!  Or why not gift a special person a membership to our fab club?