We love January – it's crisp, it's fresh and the days are already starting to stretch.  It's also the month for planning!  Looking at new adventures, making holiday plans, pondering over events and creating things to look forward to over the year.
Our first to look forward to is Burns Night on the 25th January.  It is the night where Scotland celebrates the birth of their national bard, Rabbie Burns, with a traditional meal of haggis, neeps and tatties! Sometimes celebrated with a tot of whisky but more commonly now with a wee dram of Lassies Toast Gin 😉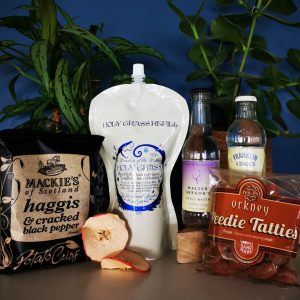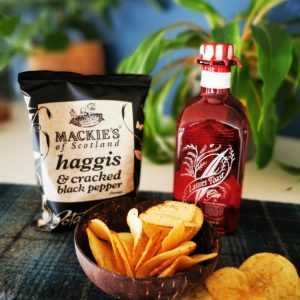 This month we decided to bring a fun Burns Night to you!  We included the delicious Haggis and Cracked Black Pepper flavoured Mackie's crisps.  The sumptuous haggis flavour combined with the spice of cracked black pepper makes for a particularly more-ish potato crisp.
Mackie's Crisps is a Scottish company which was founded in 2009 as a joint venture between Perthshire potato farmers, the Taylor family, and Mackie's of Scotland, renowned for their luxury ice cream.  The full crisp making process from 'plough to pack' all happens in Perthshire, with a only a few miles between the fields and the production site!
Traditionally neeps are served alongside haggis – we have chosen to present neeps to you in the fabulous format of Walter Gregor's Neep Tonic.
This limited edition premium tonic is made using Scottish neep or swede as you may know it. It is only available in January which means another reason to like this month!
A full bodied tonic water with the aroma of neep cut through by a clean, crisp citrus taste – perfect for enjoying at a Burns celebration.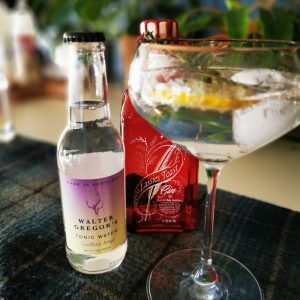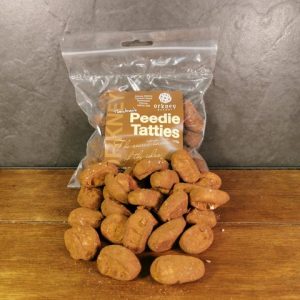 Finally we have our 'tatties'!  These Peedie Tatties are handmade by Argos Bakery in Orkney.  In April, last year, we shared their delicious Rhubarb and Custards sweets with you and they were a hit.  The Peedie Tatties are something a bit different – they are cinnamon coated toffee sweets and are so-called Peedie Tatties as that is what they resemble.
Peedie – an Orcadian word meaning small.  Tatties – a Scottish wording meaning potatoes.
Did you like the look of our Refill Rewards Club – January box?  Sign up to become one of our fabulous members – become a SuperFan, an Appreciator or a Sipper and enjoy regular boxes of goodies just like this.
Don't forget our members receive priority access to our Limited Editions and New Releases through their members page!