Happy New Year!  Here's to a fabulous 2023 for all!
January is one of our favourite months of the year – we are probably in the minority with that statement! We love the change in the air as things turn from dark nights and sparkly lights to crisper, cleaner days. It is our month for planning and looking to the year ahead and all it may bring.
It is also a month of resolution making for some and we decided to help those supporting #Ginuary and #Veganuary with this months Refill Rewards Club boxes.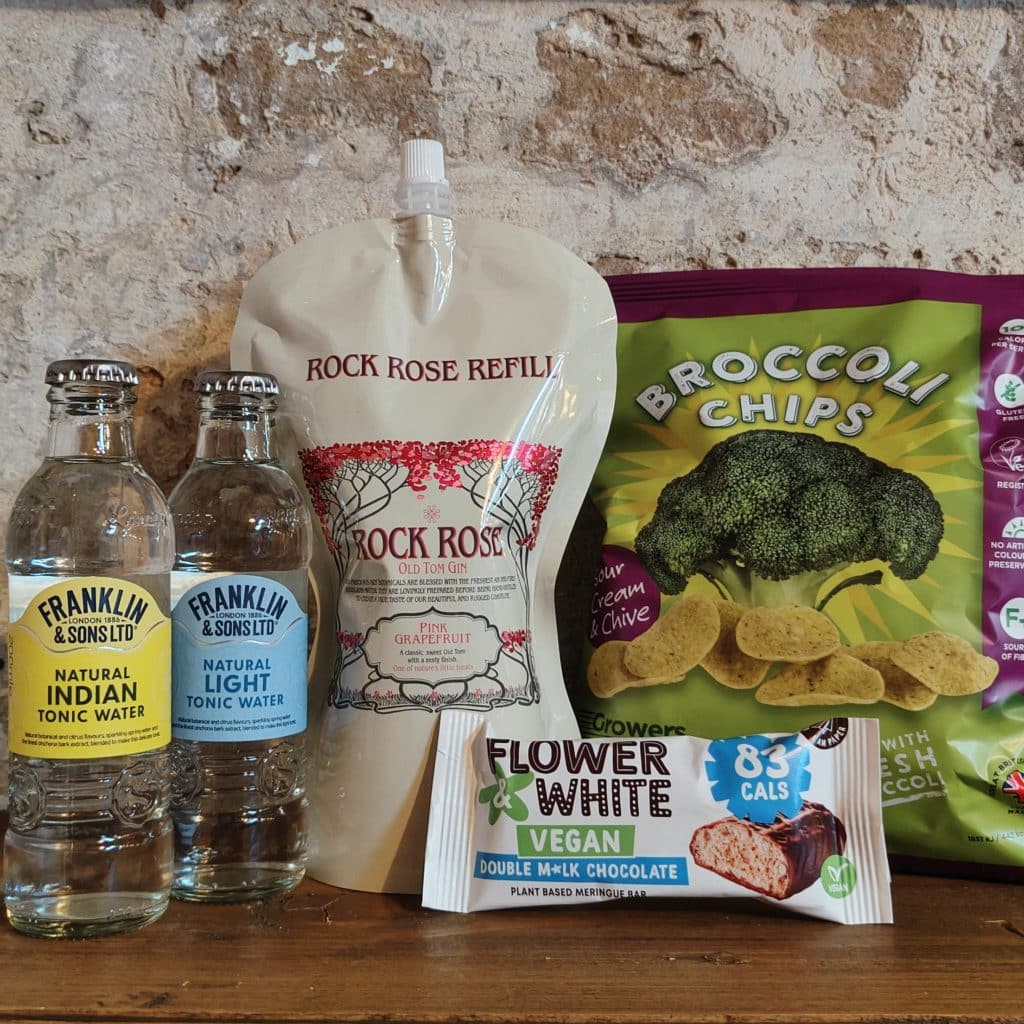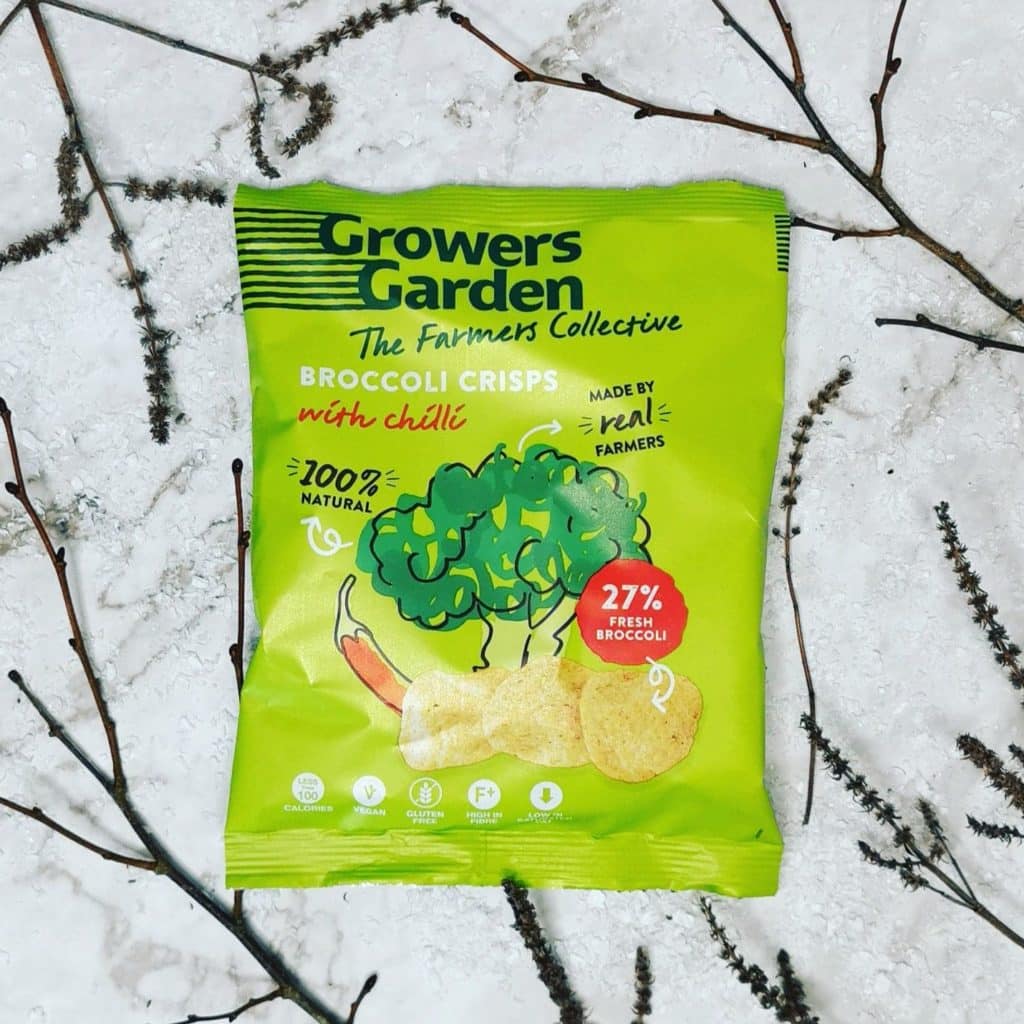 Growers Garden
These delicious Broccoli Crisps are a fab option in the world of healthy snacks. We think they are pretty awesome and just right for the month of January. Or any time of year really! Each of the flavours contain at least 27% fresh broccoli, grown in their very own fields in the East of Scotland, making it the #1 ingredient. 
These are vegan, gluten free, have no artificial flavours or preservatives and a source of fibre. Broccoli like you have never had it before!
Flower & White
Bringing you the world's first ever vegan meringue bar! Creamy dairy-free chocolate with a melt in the mouth egg-free meringue middle.
Baked in their Shropshire bakery, the bars are gluten free, made with natural colours and flavours and are wrapped in plastic free, paper packaging!
These vegan bars are gluten free, made with natural colours and flavours with no additives or nasties.Now you need to try the Chocolate Dipped Strawberry version!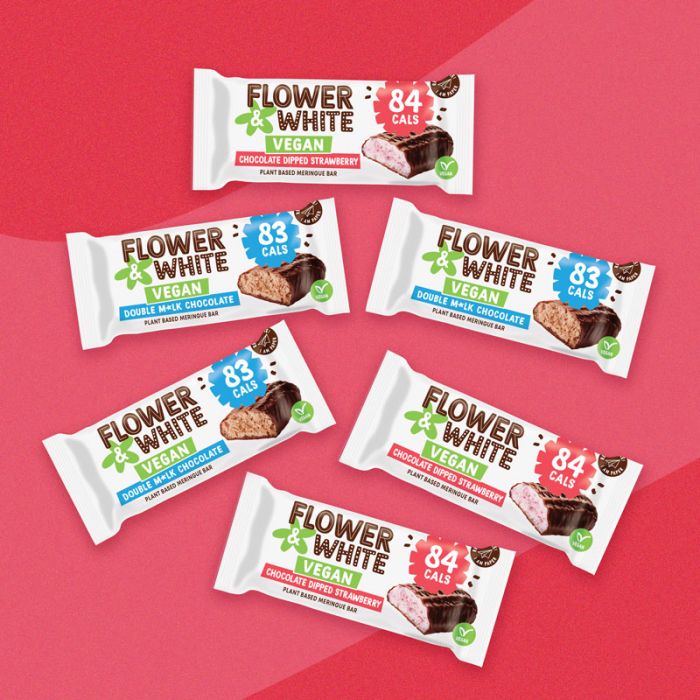 Did you like the look of our Refill Rewards Club – January box?  Sign up to become one of our fabulous members – become a SuperFan, an Appreciator or a Sipper and enjoy regular boxes of goodies just like this.
Don't forget our members receive priority access to our Limited Editions and New Releases through their members page! Plus every time we send you a box you also earn loyalty points!