It's summer and we bring you our July box full of Refill Rewards Club goodies.  This month we have included treats from Nudie Snacks and Tony Chocolonely – both absolutely delicious!
Not only that but it is the first month that our Citrus Coastal Edition has been available as part of the club.  It was the most popular choice this month, keeping Martin on the hop as he had to fill up more and more pouches to keep up with demand.  We hope you enjoyed it with the Mallorcan tonic?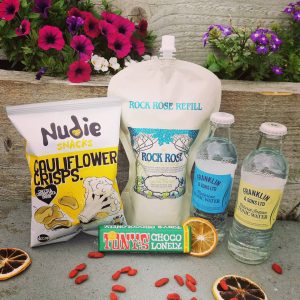 Nudie Snacks Cauliflower Crisps – made with 40% real cauliflower and home grown right here in Scotland from wonky veg – are a delicious snack. Packed with bold flavours, under 115 calories per pack, sustainable crisps. It's a no brainer. Snack smarter.
Mr Mackintosh, our #DistilleryApprentice, loves raw cauliflower!  He is eager to find their wonky cauliflower source so that he can get there first!
Enjoy 15% off their snack box using code 'Rock1521' on their website.
Tony's Chocolonely are chocolate makers on a mission – to make chocolate 100% slave free.  In their own words…
"With incredibly tasty chocolate we lead by example and show the world that chocolate can be made differently: in taste, packaging and the way we do business with cocoa farmers.
Alone we make slave-free chocolate but together we'll make all chocolate 100% slave free. So we ask you to join us."
Are you in? We are!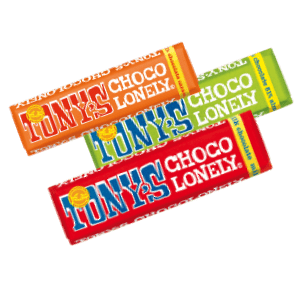 Join us?
Did you like the look of our Refill Rewards Club – June box?  Sign up to become one of our fabulous members – become a SuperFan, an Appreciator or a Sipper and enjoy regular boxes of goodies just like this.
Don't forget our members receive priority access to our Limited Editions and New Releases through their members page!