May is here already!  Another month brimming with positivity as the warmer days stretch into evenings and life as we once knew it, begins to return to normal.  We're looking forward eating out again and enjoying a wee drink or two in company.  Meantime we hope you enjoy the contents of our Refill Rewards Club May box!
May is also Martin's favourite month as he celebrates his birthday – just in case you didn't already know!  He has a habit of mentioning his birthday….it was a bigger one this year for him too, so much excitement all round.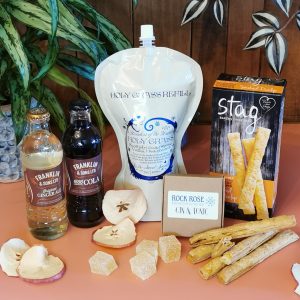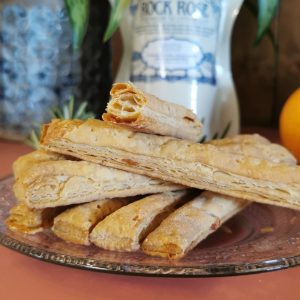 We love these delicious cheese straws from Stag Bakeries and can't decide on our favourite flavour!  The gourmet all-butter cheese straws are a combination of buttery pastry and some of the finest speciality cheeses in Scotland.  All hand-baked at their family-run bakery in Stornoway, one just won't be enough!
Perfect for taking with you on a picnic or to have with a pre-dinner drink. Personally, we could eat the delicious flaky, buttery straws at any time, but they do go nicely with a wee Rock Rose Gin & tonic!
These are delicious, mouth – watering jellies with a fabulous wee Rock Rose Gin kick!  Tipsy Unicorn Sweets create the very adult sweet using the highest quality of ingredients.  They add generous helpings of Rock Rose Gin and tonic to ensure the best flavour possible.  All whilst leaving out the pesky preservatives and colourings!
We have included them in a smaller sample size but check out the full cocktail range on their website.  Plus they have Holy Grass Vodka Apple Martini version too!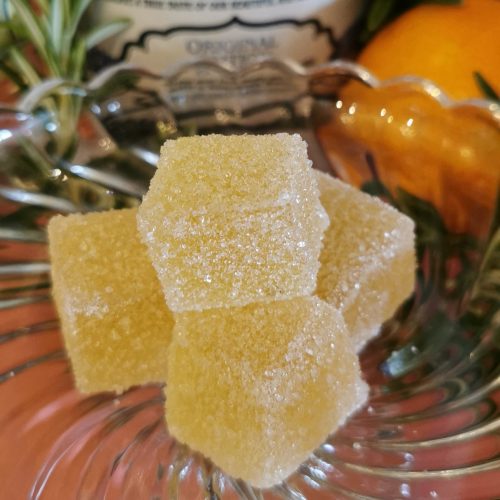 Join our Refill Rewards Club!
Did you like the look of our Refill Rewards Club – April box?  Sign up to become one of our fabulous members – become a SuperFan, an Appreciator or a Sipper and enjoy regular boxes of goodies just like this. June's box is looking fabulous!
Don't forget our members receive priority access to our Limited Editions and New Releases through their members page!