Our Refill Rewards Club turns 2 this month. Two whole years of sharing our favourite treats and goodies with you! For our birthday month we thought we'd include some mini party snacks for you to have a wee celebration all to yourself!
A ready-to-drink Rock Rose Gin & Cushiedoos tonic can to be enjoyed with a few pretzels. Instead of trying to send you a piece of birthday cake we opted to send you cookies instead – slightly more post-friendly! All goodies included this month are also vegan 🙂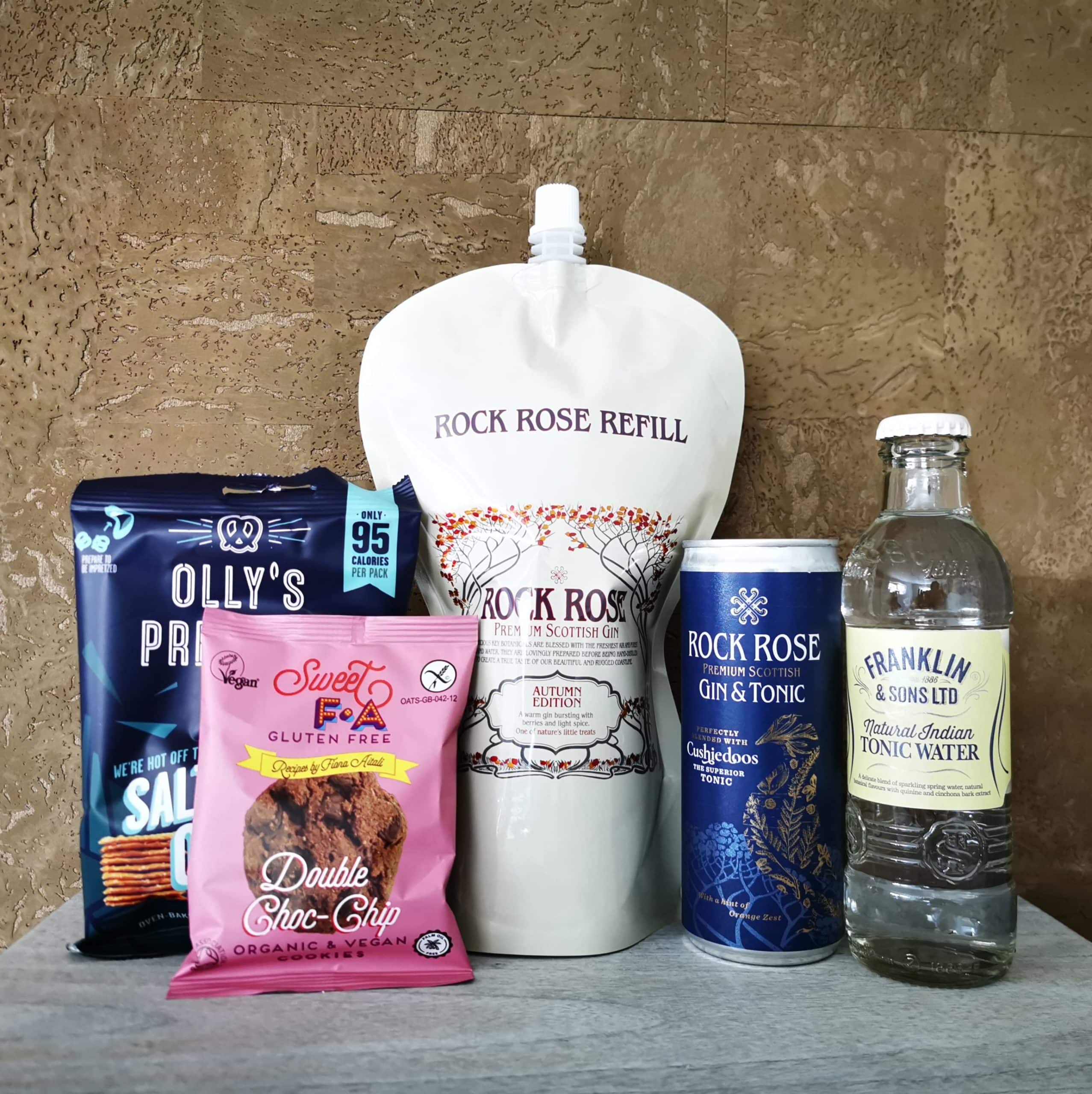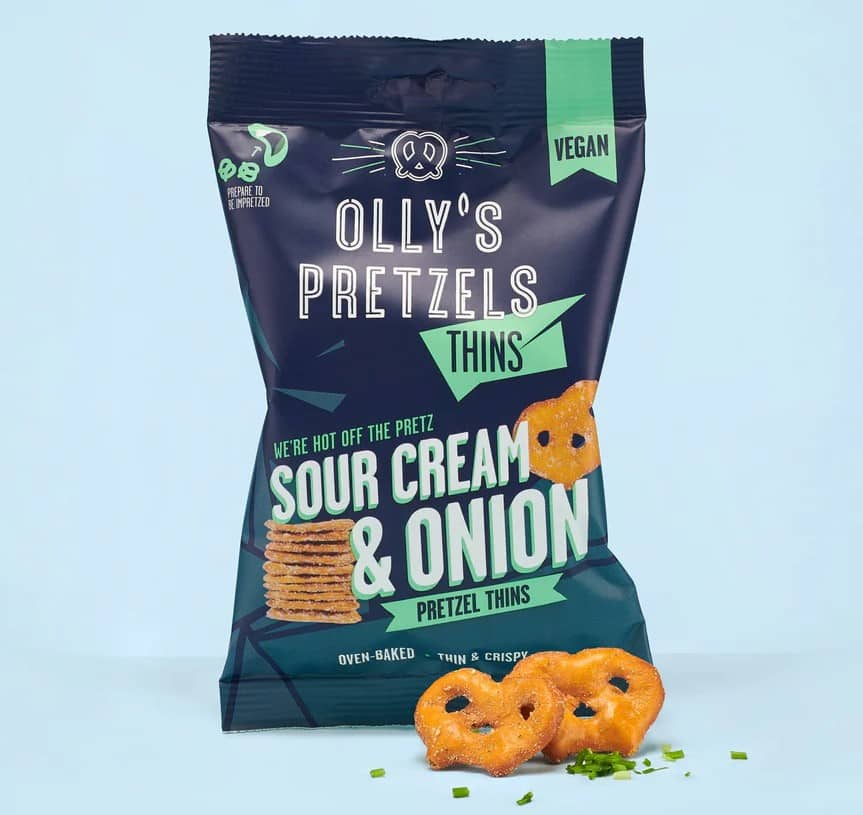 Olly's Pretzels
A staple pretzel flavour, made so much better. These pretzel thins are oven-baked, light and crispy. They have less fat, fewer calories and more protein than standard crisps and are all vegan too! Perfectly sized and delicious for dipping.
They are also rather fab alongside a Rock Rose Gin & Tonic!
Olly's are currently crowdfunding. If you enjoyed their tasty pretzels it might be worth checking it out. To find out more, click the 'CROWDFUNDING' link in the footer on Olly's website.
Sweet F.A
Sweet FA Gluten Free is a new range of cookies created by Island Bakery's Chief Biscuit Engineer Fiona Aitali…. which is where the FA comes from!
Fiona is a baker-extraordinaire, and has been with the Island Bakery since their early days baking bread and pastries in the shop on Tobermory's Main Street. After being diagnosed as Coeliac, she has been devoting her skills to gluten-free baking. No gluten, no wheat, no dairy plus they are vegan and organic! The Island Bakery were so taken with the cookies she created that they just had to put them into production.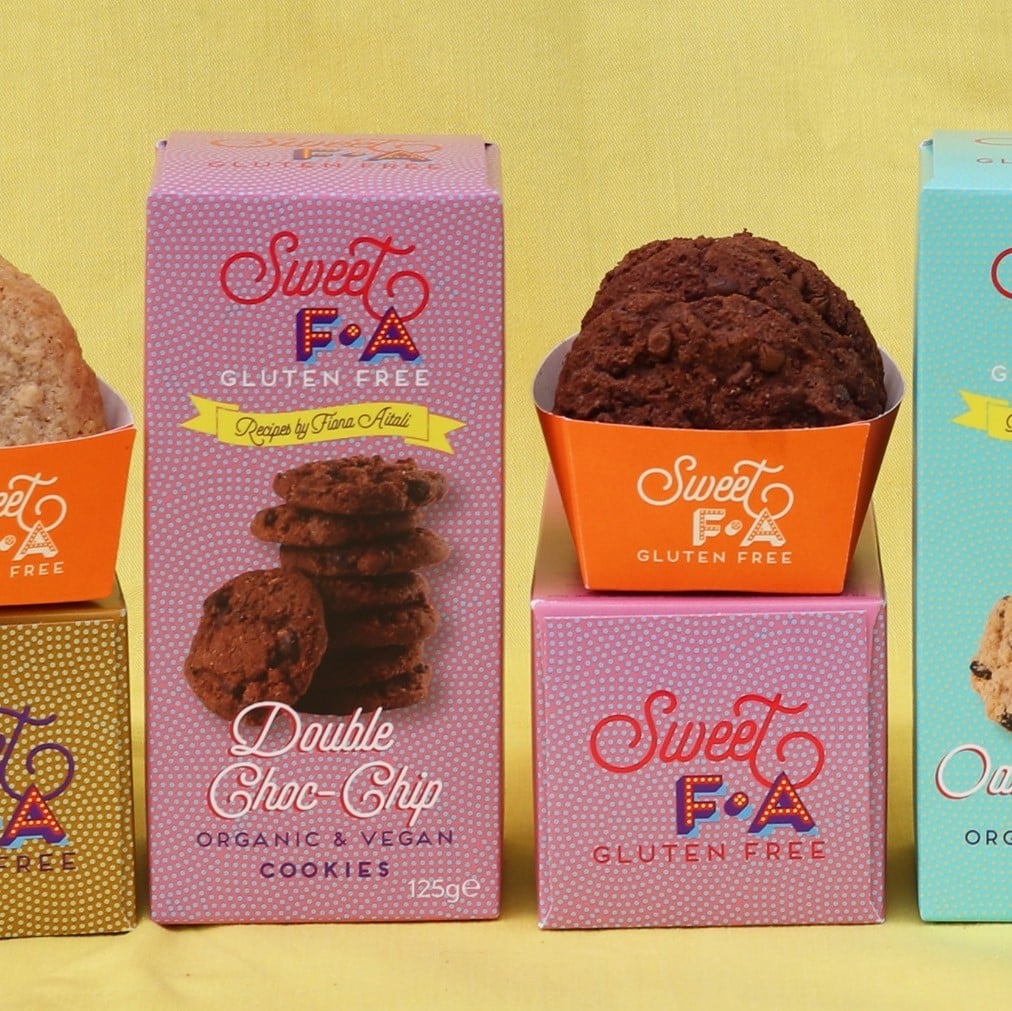 We're really glad that they did as they make a fab alternative to birthday cake!
Did you like the look of our Refill Rewards Club – October box? Sign up to become one of our fabulous members – become a SuperFan, an Appreciator or a Sipper and enjoy regular boxes of goodies just like this.
Don't forget our members receive priority access to our Limited Editions and New Releases through their members page! You can watch