Our Refill Rewards Club October box is all about celebrating the third birthday of the Refill Rewards Club! How have three years passed so quickly?
What started as our 'wee' club has now grown substantially and we struggle to keep up every month. It has seen few changes over the years and the most exciting change has to be the introduction of our fabulous Guest Pouch! Every quarter we release a new edition that is exclusively available to our Refill Rewards Club members. Once it's three months reign is up it will no longer be available – unless, of course, you champion it so much that we decide to bring it back as a full edition!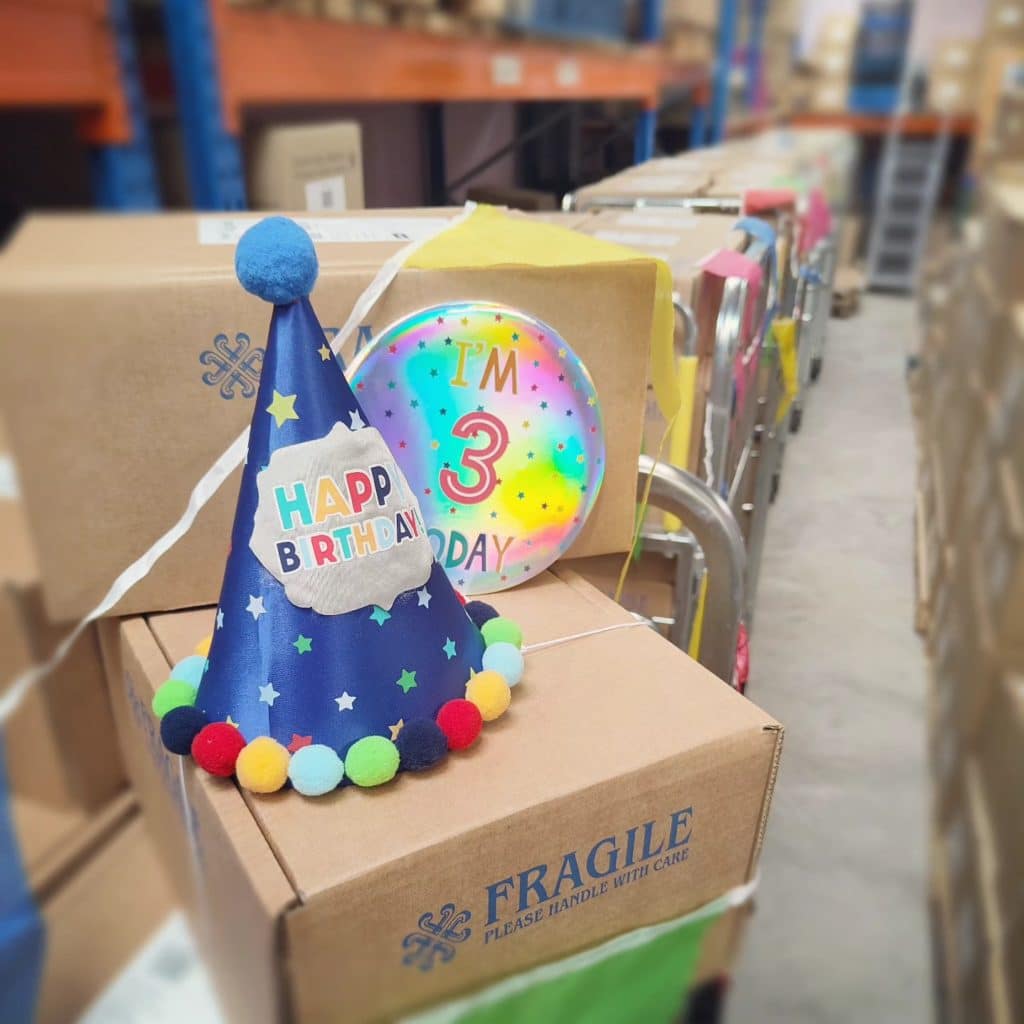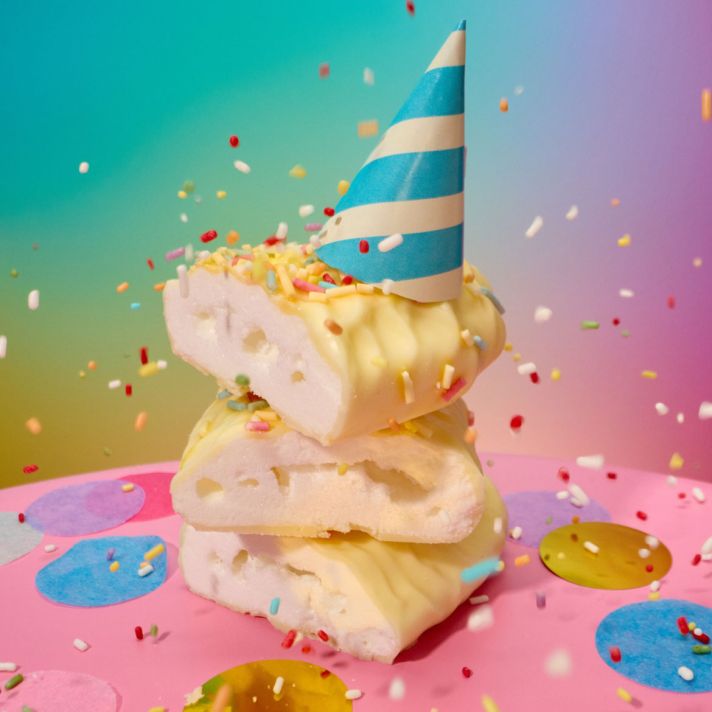 Birthday Cake Meringue Bar
Flower & White have created this delicious new meringue bar perfect for celebrating birthdays. Think vanilla flavoured melting meringue middle, covered in white chocolate & topped with sprinkles – yum!
We have enjoyed lots of the different varieties of Flower & Whites meringue bars and when we spotted this one we knew it would be just perfect to put into our third birthday celebration box!
Bubbly & Serrano Chilli Crisps
Bubbly, as well as Rock Rose Gin, is always a celebratory tipple and one we love too. Have you tried our Highland 75 cocktail recipe – it combines the best of both! Thinking about our Refill Rewards Club October box we wanted to continue the celebrations. Whilst it wouldn't quite be in budget to add in a bottle of champagne we still wanted to go along those celebratory lines! Savoursmiths, another firm favourite in our boxes, have a Bubbly & Serrano Chilli flavour and we thought these would be ideal to include.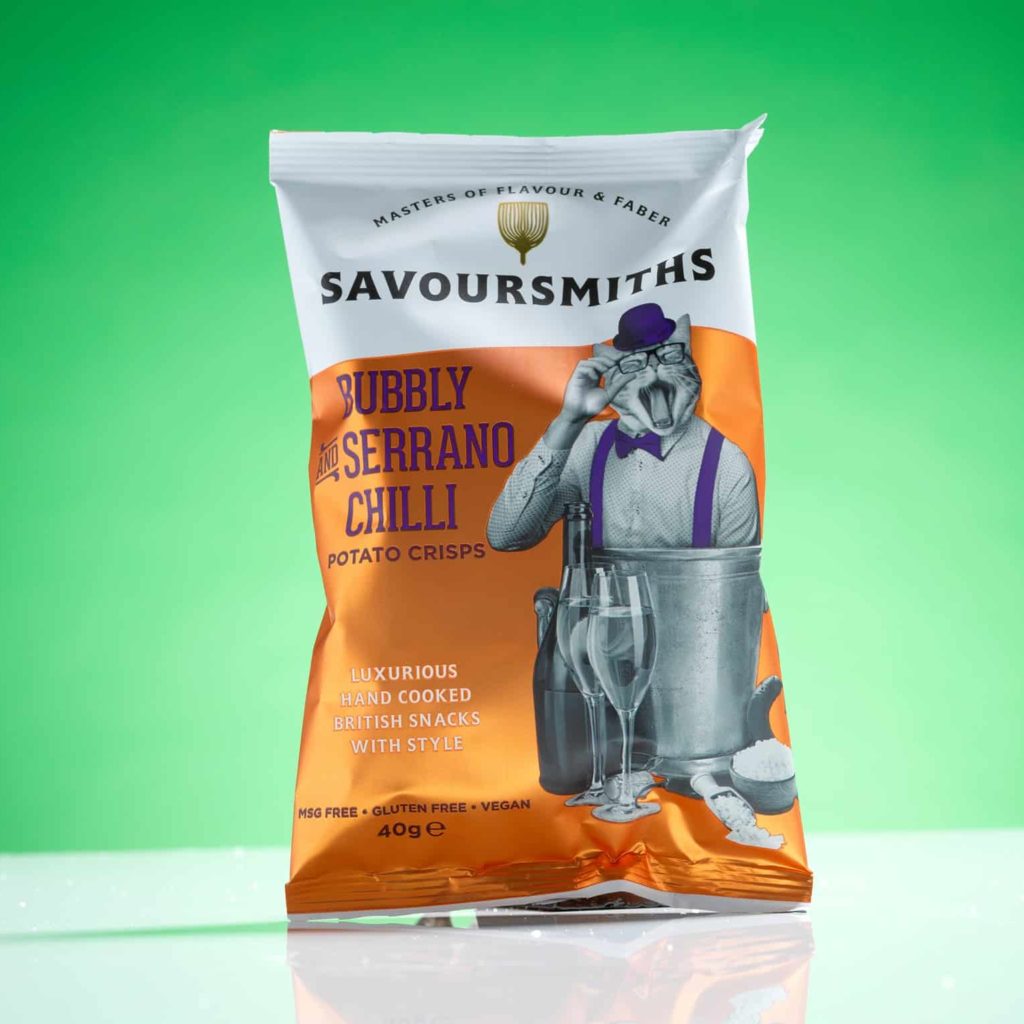 Did you like the look of our Refill Rewards Club – October box? Sign up to become one of our fabulous members – become a SuperFan, an Appreciator or a Sipper and enjoy regular boxes of goodies just like this. Every quarter we will introduce a new Guest Pouch edition available exclusively to our members. Our newest Guest Pouch is Figleaf & Applemint and the November box is the very last chance to receive this delicious edition in your box!
Don't forget our members receive priority access to our Limited Editions and New Releases through their members page.
Plus every time we send you a box you also earn loyalty points and if you refer a friend we'll reward you a whopping 50 points when they join up!