It's too soon for summer to be nearly over, although there is a definite freshness coming into the air. With that in mind we thought we'd relive memories of summer beach walks, sunny days and seaside trips with our coastal themed Refill Rewards Club September box!
We included the tasty Shore Seaweed chips – did you know Shore Seaweed harvest the kelp which we use to create our Rock Rose Gin Citrus Coastal Edition? Also in the box is a lovely chocolate bar from Gnaw with almond, toffee and just enough sea salt to make you think of the coast as you enjoy it!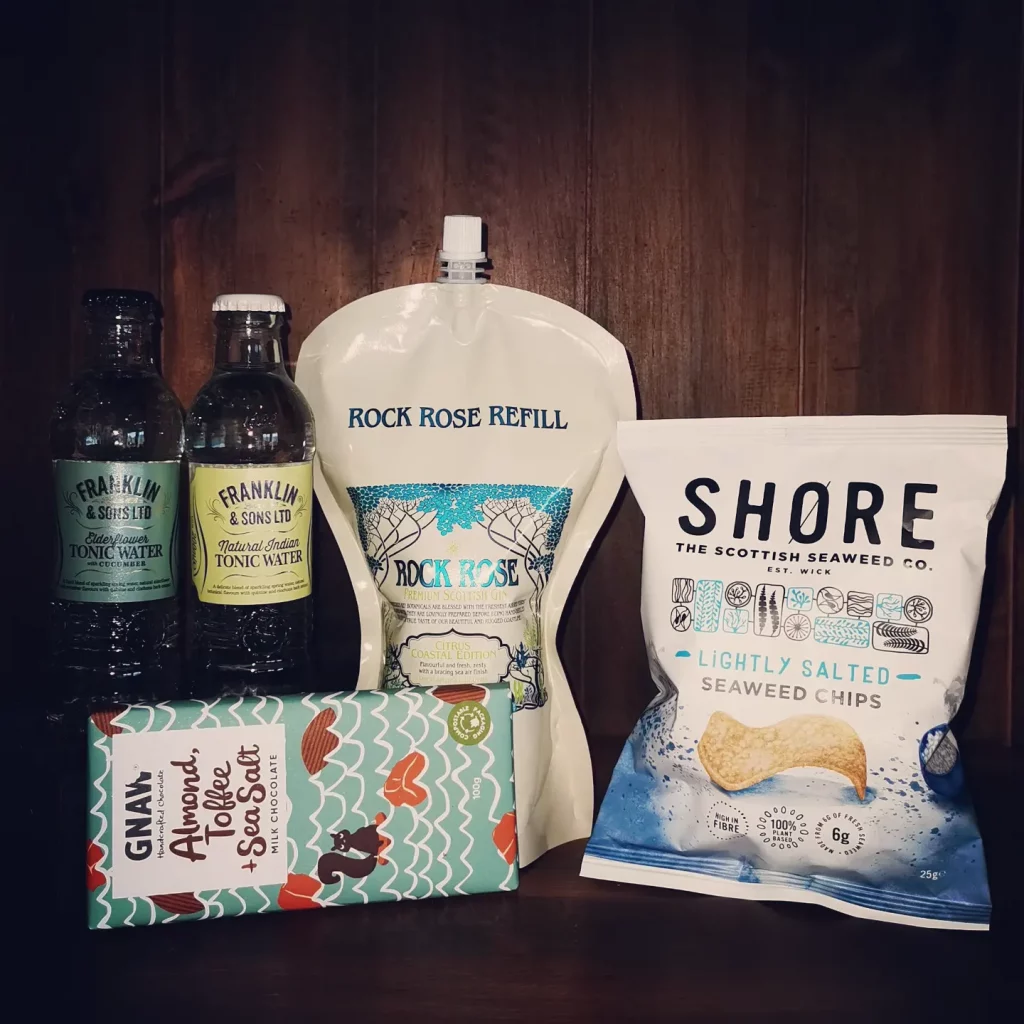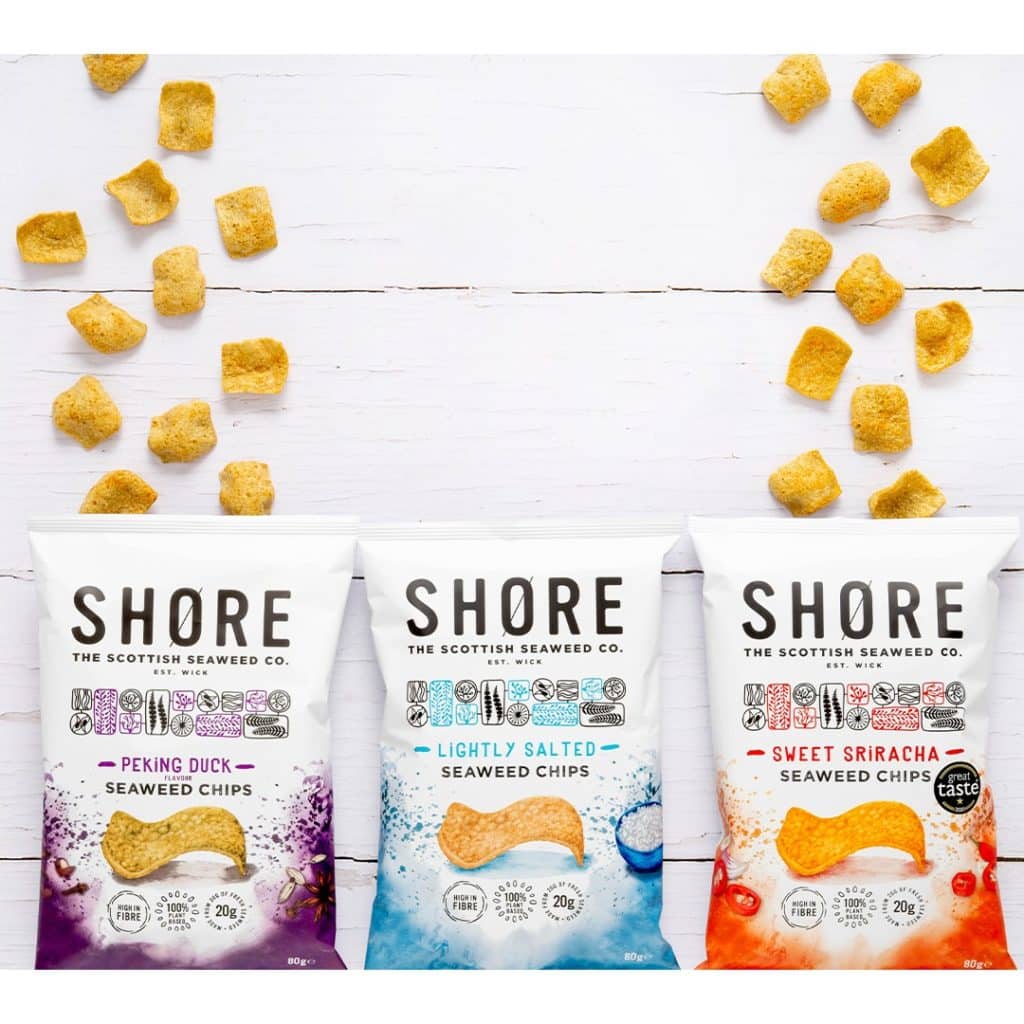 Enjoy the fabulously healthy snacks from Shore: The Scottish Seaweed Co based not 20 miles from our distillery.
All natural deliciously crunchy seaweed and supergrain chips are lightly and addictively seasoned to perfection! Shore Seaweed have three delicious flavours of chips to try – Lightly Salted, Sweet Sriracha and Asian Peking and they are now available in selected Sainsburys stores across Scotland.
Check out their Seaweed Clusters snacks and their range of pestos and tapenades too!
We love this Almond, Toffee and Sea Salt Milk Chocolate Bar which has a lovely mild nutty flavour. The squirrels at Gnaw claim it has many health benefits including boosting memory function…. what could be better than super tasty chocolate improving your mind! The sea salt heightens the creaminess of the milk chocolate and the sweet toffee adds another layer of flavour. Delicious!
Even better, it is beautifully packaged in fully home compostable wrapper and foil. This chocolate is certainly ticking our boxes!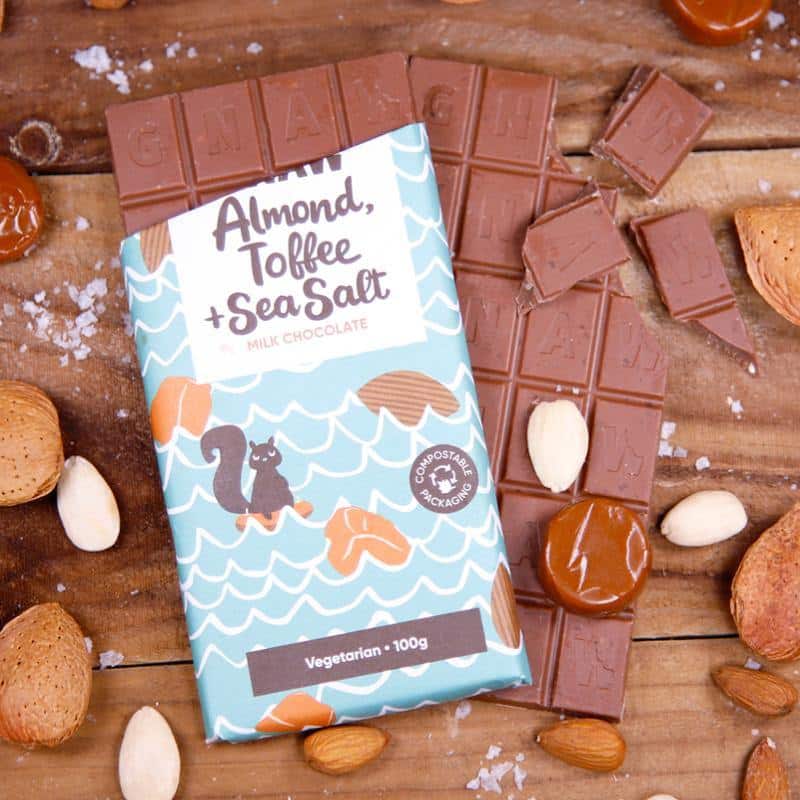 Did you like the look of our Refill Rewards Club – September box? Sign up to become one of our fabulous members – become a SuperFan, an Appreciator or a Sipper and enjoy regular boxes of goodies just like this. Next month we will be celebrating 2 whole years of our Refill Rewards Club – time passes so quickly!
Don't forget our members receive priority access to our Limited Editions and New Releases through their members page!