It's September and already you can begin to see the change in season yet again.  The nights are getting darker, the rowan trees are full of bright, beautifully red berries and the return of The Great British Bake Off is imminent!
We're thinking of lots delicious cocktails to go alongside yummy cakes to enjoy as the darker nights come in. Lemon Curd Martini anyone…?  Served with a piece of delicious shortbread!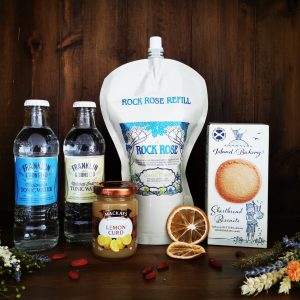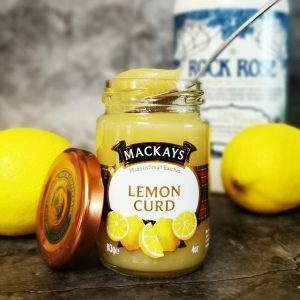 We love Mackays Lemon Curd! It has so many delicious ways that it can be enjoyed; spread on hot toast, stirred into porridge, on a delicious piece of shortbread or even in a cocktail.
Look out for some delicious cocktail inspiration coming soon on our website and social media.  If you can't wait, then we recommend you quickly open up the yummy Island Bakery shortbread and slather on some lemon curd – yum! Just remember to keep some for a cocktail.
Discover the complete range from Mackays. Use code ROCKROSE for free delivery on a £15 spend
We first tasted the Island Bakery shortbread when we visited Tobermory on the beautiful Isle of Mull in the summer. It is a gorgeous island and the discovery of this fabulous bakery made it very memorable!
The biscuits are delicious, and we chose the shortbread to accompany the Mackays lemon curd included in September's box.  Not only do the Island Bakery make amazing organic treats but they do their best to be environmentally sustainable and use local renewable energy too.  Taste good and feel good!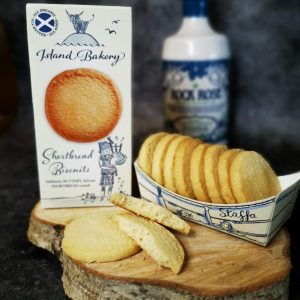 Did you like the look of our Refill Rewards Club – September box?  Sign up to become one of our fabulous members – become a SuperFan, an Appreciator or a Sipper and enjoy regular boxes of goodies just like this.  October is officially the Refill Rewards Club's first birthday and we have a treat in store for you!
Don't forget our members receive priority access to our Limited Editions and New Releases through their members page!