The month of Easter is one for feasting on lots of chocolate so we decided to include something a little bit different for April…beautiful wildflower seeds to plant and watch grow as well as delicious tablet popcorn to make a change from all that Easter chocolate!
Not that we really mind having too much chocolate in the house 🙂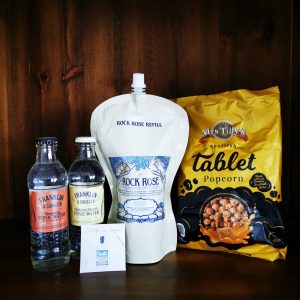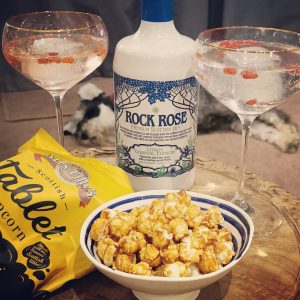 Mrs Tilly's Tablet Popcorn
We know you loved Mrs Tilly's Fudge when we included it in a previous box so this month we decided to share their Tablet Popcorn with you.  Perfect for sharing with visitors over the Easter celebrations.
Mrs Tilly's amazing Tablet Popcorn is made with crunchy air-popped corn and coated in deliciously indulgent Tablet sauce – this is a moreish new take on a traditional Scottish sweet.
Blushful Earth
We decided to include something a little bit different this month.  We have included Blushful Earth wildflower seeds in a recycled paper envelope!  These are made by a wedding stationery designer based not far from our distillery.
Every time they pop up and flower it would be a lovely reminder for you of the excitement of a Refill Rewards Club delivery!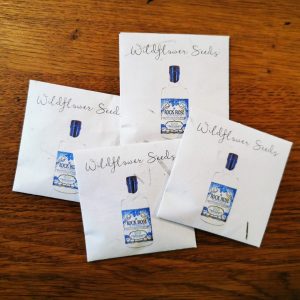 Did you like the look of our Refill Rewards Club – April box?  Sign up to become one of our fabulous members – become a SuperFan, an Appreciator or a Sipper and enjoy regular boxes of goodies just like this.
Don't forget our members receive priority access to our Limited Editions and New Releases through their members page!  So many of our members purchased our Rock Rose Reserve – Bordeaux Red Cask Edition that we didn't think we'd have any left for general sale!