It's Fabulous February already and we are loving this months Refill Rewards Club box!
It is the month of 'love' and we wanted to spread our love of two more fabulous Scottish companies!  Oatcakes and nut butters are two of our staple foods and we always have them in our cupboards.  The two that we have included are long-time favourites and we hope you will feel the love for them too!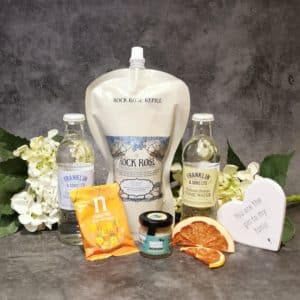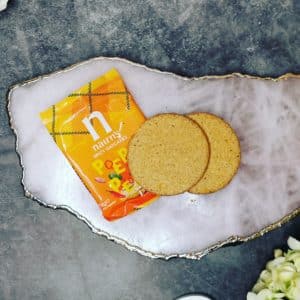 It's Nairn's… but not as you know it. There's nothing shy and retiring about their new feisty, full-flavoured oatcakes.  Is it their tastiest creation ever?
Absolutely bursting with Peri Peri flavour, we think you'll love them. Wholesome wholegrain oats take the spotlight, grown here in the temperate climate of Scotland, boasting a whole range of vitamins and minerals.  Enjoy them with a slice of manchego, a tomato chutney or a fab guacamole!
Shop now for 20% off Nairn's full range using the code 'ROCK20'
Hungry Squirrel produces a range of healthy & delicious nut butters from their premises in Aberdeenshire.  We love them and have tried the full range!  Looking forward to Shrove Tuesday this month to lavish some of the lovely Maple Pecan version on a hot pancake – yum!
Their aim is to make healthy nut butters which are just a little bit different.  The whole range is vegan, palm oil free, refined sugar free, plant based and 100% natural.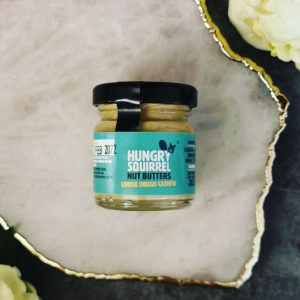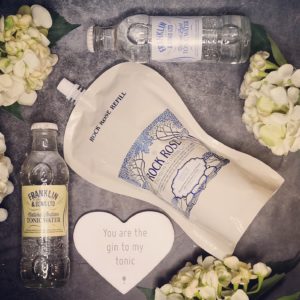 Franklin & Son's tonics featured in all our Refill Rewards Club February boxes!  Both their Indian Tonic and their Light Tonic work very well with our gins – the Light Tonic pairs especially well with our Pink Grapefruit Old Tom and makes a delightfully refreshing tipple!
Did you like the look of our Refill Rewards Club – February box?  Sign up to become one of our fabulous members – become a SuperFan, an Appreciator or a Sipper and enjoy regular boxes of goodies just like this.
Or if you are looking for the perfect present to gift to that special someone, or just for yourself, then look no further than our fab gift subscriptions!