This week we are delighted to share another fabulous local business – Tartan at Heart! We have spoken to Kerry about her gorgeous hand-crafted work….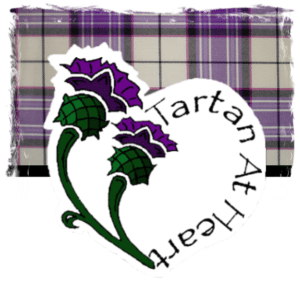 Can you tell me a little about your business?
I use pure wool tartan to hand-make a selection of jewellery, accessories and gifts.
What inspired you to start-up your business?
I fell in love with tartan when planning my wedding, I even had tartan on my wedding dress and shoes! When I was on maternity leave with my daughter, I had started getting into my arts and crafts after a few years off and decided I wanted to work from home and not miss out on my daughter growing up. This combination sparked an idea and with encouragement from friends and family, Tartan at Heart begun trading!
Has anything unusual or surprising happened while you've been in business?
I'm always amazed and surprised by where my items end up. They have travelled all over the world including Australia, the USA, New Zealand, Canada, South Africa and across the UK and Europe.
What makes your business special?
I think combining such a traditional material with contemporary designs makes my items stand out and I try to keep everything sourced as locally as possible, which makes my popular bespoke service possible. My woodwork is laser cut and engraved in the very same village I stay in!
What are the highlights of being a business based in Caithness?
We have a wonderful local community of businesses and I have loved networking with them. We are all pretty supportive of one another and I think that's why businesses in Caithness work so well.
Describe your business or product in 3 words?
Scottish, handmade and unusual
What makes Caithness special to you?
Caithness is home. It's where I have been born and raised and where my daughter was born and is being raised. I love the stories and folklore, the landscapes and even the changeable weather. I couldn't imagine being anywhere else!
What, to you, is the Caithness Way?
The Caithness way, to me, is the way of life here. It's certainly not fast paced and, like our weather, it can be unpredictable but if it's worth doing then it is done properly with careful attention to every detail.
What is a normal day to you?
I'm not sure there is such a thing as a normal day in my household, especially during the summer holidays! Usually the day starts around 6am by taking the dog out a walk. Everyone else is usually awake by the time I get back and then begins the madness of breakfast and getting everyone out the door to work and school. Once the house is peaceful again, I hide away in my 'Tartan HQ' workroom creating the next orders whilst juggling social media, a website and emails. A quick bite for lunch, some more work and then a bit of family time later in the afternoon and evening. Night times are usually a mixture of mainly computer work, another walk or sometimes a spot of badminton! Then it's time to try to switch off my brain, get some sleep and let the madness start all over again the next day.
Where is your favourite place in Caithness and why?
Ooh, that's a tricky question. I'm not sure I have a favourite spot but certainly one of my all-time favourites is Reiss beach. I have a lot of wonderful memories spending summers there when I was young and now go back there with my daughter. I always thought it was a small piece of paradise!

Absolutely – I love learning about the local culture and heritage and have used it and the local landscapes to inspire some of my designs!