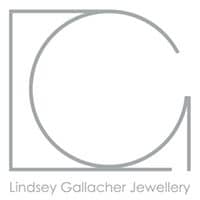 We are excited to share Lindsey's work this week. An award winning jeweller and artist creating fabulous pieces influenced by Caithness. She has also been working on something very special for us – watch out for great excitement with Lindsey's artwork later this week!!
Can you tell me a little about your business?
I graduated from Edinburgh College of Art with 1st class honours in jewellery design. Since moving back home my work has been heavily influenced by Caithness, both in the use of local materials and artwork. I recently opened a studio in Swanson Street, Thurso where I make my jewellery and display it for sale. I also hold workshops where I teach beginners how to make silver jewellery.
What inspired you to start-up your business?
I have been showing my jewellery in galleries nationally since graduating in 2000. It was only recently that I decided to open a studio where the public could come in and see me working. It's been a great decision so far.
Has anything unusual or surprising happened while you've been in business?
The week before I opened my studio, I was invited down to London to compete on a Sky Arts television show. I haven't been able to tell anyone about it, and can't do until January 2019 when it airs, so that, I suppose, is an unusual surprise! I'll certainly let people know more about it when the time comes.
What makes your business special?
I hand pick my Caithness stone, and then cut, polish and drill each piece individually. Each piece has been designed with the qualities of the stone in mind and all the silver components are made to fit each piece, using traditional silversmithing techniques.
My artwork is unique to Caithness, as it is influenced by my childhood memories of living out in the countryside and has a nostalgic quality to it.
What are the highlights of being a business based in Caithness?
I love the conversations with customers who come into the studio and chat about my work, many from far away who come and visit every year. It is fantastic to be able to make work that people can give to loved ones who have a connection with the county.
Describe your business or product in 3 words?
Handcrafted, unique, bespoke
What makes Caithness special to you?
The people, the landscape, the big skies and the sea.
What, to you, is the Caithness Way?
The connection to our past makes us unique, just like my jewellery
What is a normal day to you?
My normal day starts with getting the boys to school, then walking the dog on Scrabster beach, I cycle down to the studio and spend the day making jewellery or teaching workshops, then a dash home to make dinner before taxi duties for the various after school clubs. In my spare time I squeeze in violin lessons, swimming, yoga and a bit of running, occasionally golf and a bit of canoeing, we have a wealth of activities in the county!
Where is your favourite place in Caithness and why?
My favourite place in Caithness is Clett Rock at Holburn head, the whole area is breathtaking, stunning, and a little bit scary. I love the big waves crashing below and the birds gliding past. The view of Orkney is pretty awesome and the geos are always a surprise.
Does Caithness inspire your business?
You will see from my jewellery that Caithness is my jewellery. I often have people bring me stone to make jewellery from or found pieces from the local beach. My work is inspired by my memories of childhood at Bridge of Westfield.
Share any exciting news you have for us!
Come and see me at my new studio where there are always new pieces on show for sale, or try your hand at making your own designs in silver at one of my workshops.