Continuing on our series exploring Caithness we spoke to chocolatier Ruth, founder of the delicious Caithness Chocolates!
Can you tell me a little about your business?
Caithness Chocolate is an artisan chocolatier based in Wick that creates luxury handmade chocolate products. We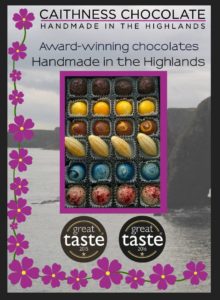 use as much local produce as we can but we also like experimenting with unusual flavours.
What inspired you to start-up your business?
I've always had an interest in food and liked the idea of setting up my own business. At the time I started there was a gap in the market in Caithness for gourmet chocolates, and after training with UK World Chocolate Master Ruth Hinks, the journey began.
Has anything unusual or surprising happened while you've been in business?
Winning two Great Taste Awards was a wonderful surprise! It's a tough competition, so it was a real honour.
What makes your business special?
All of our products are made with the best ingredients, to the highest standard and with an enormous amount of care. We love working with local business to show Caithness off to the world.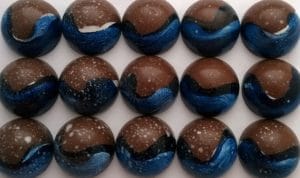 What are the highlights of being a business based in Caithness?
I like the support that there is amongst the businesses here. Everyone helps each other where they can. I also get inspired by the smells and colours of Caithness as to how chocolates will look and taste.
Describe your business or product in 3 words?
Delicious, beautiful treats
What makes Caithness special to you?
I am Caithness born and bred and my family have been here for several generations, so it's home! People here are kind and generous and I like the feeling of community here. I love the scenery and nature of Caithness, whether it's the long summer nights or the impressive dark winter skies.
What, to you, is the Caithness Way? 
The Caithness Way is to take pride and care in your work, and to have a sense of humour on standby for when you need it!
What is a normal day to you?
Mornings are usually spent demoulding or scooping and rolling chocolates and ganaches that have been left to crystallise overnight, then adding any finishing touches to these. These are then packaged for delivery to local stockists or for postal orders. Afternoons are spent doing research, idea development and catching up on admin. In the evening I will plan what chocolates need to be made the following day and will make shells or ganaches for these in preparation.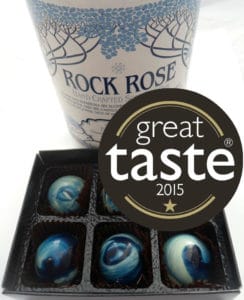 Where is your favourite place in Caithness and why?
There are many places I love in Caithness and I would struggle to pick a favourite, but the place I tend to spend a lot of time is Wick Riverside. It's a nice walk with the dog and has some lovely wildlife.
Does Caithness inspire your business?  
Our logo is the Scottish primrose and Caithness is one of the main areas this special little flower is found. We also use local products where possible, like Rock Rose Gin for example.