Week 4 of our Caithness Way series and we have a delicious drink to chat away merrily about – John O'Groats Brewery!
Can you tell me a little about your business
We are an artisan craft brewery that uses traditional methods and ingredients to create a range of cask ales and bottled beers.
What inspired you to start-up your business?
It was really borne out of our simple love of good beer and there not being any craft breweries operating in Caithness. The rest came naturally.
Has anything unusual or surprising happened while you've been in business?
Celebrating with world record breakers and endurance athletes, across a great range of sports and interests, who choose John O'Groats to be a part of their challenges and love to celebrate with a pint at the end. It's an uplifting place to work.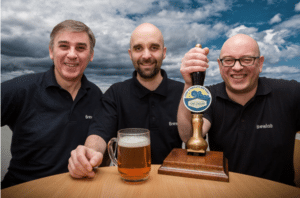 Prince Charles dropped in for a pint.
We were coerced into running a marathon without notice. 'Coerced' is a bit harsh. A successful record attempt to break the most consecutive marathons run was started at John O'Groats and we joined in for the first. That was enough – 63 days and 63 marathons later, the record was broken.
What makes your business special?
We are the most northerly b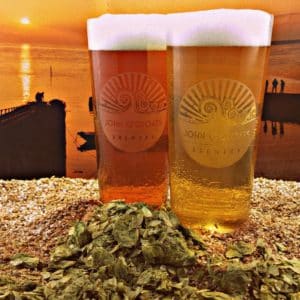 rewery on mainland Britain. Each batch of ale is carefully handcrafted using small-scale plant and equipment to create unique drinks for the discerning drinker.
What are the highlights of being a business based in Caithness?
Being located in John O'Groats provides us with a great opportunity to present our beers to a constantly changing and very diverse range of people that visit the area each year. This is helping us build the brand on a national and international basis.
Describe your business or product in 3 words?
Traditional. Flavoursome. Quality.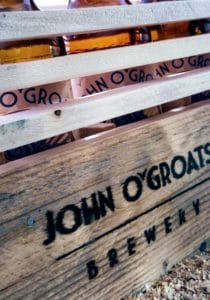 What makes Caithness special to you?
The encouragement we have had from so many people in the area, who genuinely want to see the business do well, has been really quite humbling. I don't believe we could have got to where we are without this support.
What, to you, is the Caithness Way?
Life can be a breathless race without a chance to look around you. We take the time necessary to create beautiful beers where the quality can be tasted with every sip. Treat yourself to the Caithness Way – you've earned it.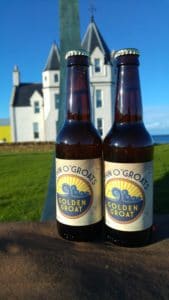 What is a normal day to you?
A day at the brewery is a physical day. You could be lucky enough to be lifting grain or lifting casks about, but more than likely you will be on your hands and knees cleaning the inside of the tanks. I think there is a misconception of working in a brewery to be a romantic, serene pastime. It's not.
Where is your favourite place in Caithness and why?
I could list many places I love here. Peedie Sands, Duncansby Stacks, Whaligoe Steps, Dunnet Beach, Puffin Cove. The coastline here is stunningly beautiful. Timeless and yet always offering something new.
Does Caithness inspire your business?
All our beers are created using the beautiful highland waters here. Our cask ales are named after the tidal races in the Pentland Firth: Swelkie, Duncansby, Liddel Eddy. We are developing the right recipe for the Merry Men of Mey.