It's Pancake Day again.  Let's celebrate such a fabulous day by creating a delicious gin sauce to drench some crepes AKA Rock Rose Crepe Suzette!
Ingredients
110g Plain flour
2 Eggs
200ml Full fat milk
100g Butter
4 tbsp Caster sugar
250ml Orange juice (around 2-3 Oranges) and zest of 2
1 tbsp Lemon juice
1 tbsp Rock Rose Gin Original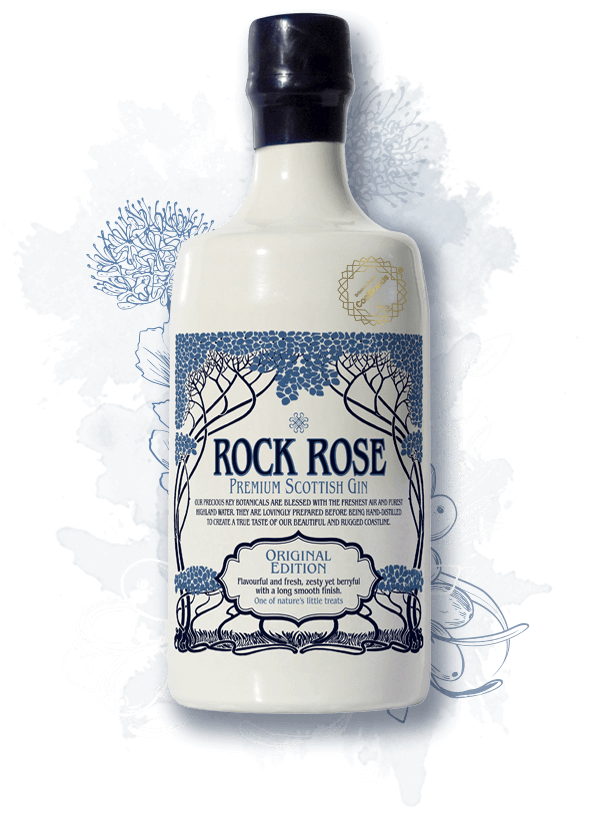 Rock Rose Gin
£36.00Add to basket
Recipe
To make the crepes

Sieve the flour and salt into a baking bowl
Add the eggs and slowly whisk in the milk
Melt 50g of butter and stir into the mixture
Add 1 tbsp caster sugar and zest of one orange
Heat a pan and oil the surface
Add a spoonful of batter, and swirl it around to make a large pancake
Cook for 30 seconds or so until the side turns golden
Flip and cook the other side for approx 15 seconds
Remove from pan, keep warm and repeat with remaining batter

To make the sauce

Add the 3 tsps of caster sugar to a frying pan and allow to heat and cook until it turns caramel coloured
Remove pan from heat and carefully add orange juice
Add in the zest of second orange, lemon juice and Rock Rose gin
Return to a low heat to melt again
Add the remaining butter in small pieces and simmer until glossy
Fold the crepes into quarters and add to the pan to warm through
Serve with whipped cream and a Rock Rose Original Edition on the side!