Keeping you warm, cosy and entertained!
We are delighted to bring you our programme of Winter Distillery Events for you to enjoy over the next few months.
We are taking a break from our usual tour offering during these quieter months and in it's place we are planning lots of different evenings, workshops and talks with delicious drinks, cocktails and food! Follow the links to EventBrite to book an event.
We will still have tours available on certain days and please use our booking page to check tour availability and book online.
WINTER EVENTS
Festive Tours
Saturday 2nd December, 11am and 2pm
Join one of our friendly award-winning Tour Guides for a Christmas-themed distillery tour with seasonal stories, mince pies, and a festive tutored tasting of three of our multi-award-winning spirits.
£18 per person.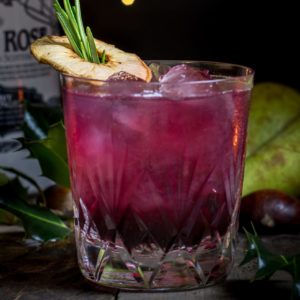 WINTER EVENTS
GINgle All The Way
Friday 1st December, 7pm
and
Saturday 9th December, 2pm
Gather your friends and join us for a festive time of merriment and mixology! Get into the holiday spirit and learn how to craft delicious and unique cocktails using our signature gin, vodka, and rum.  You'll have the opportunity to experiment with a variety of flavours and ingredients, learning how to create your own seasonal cocktails at home.
Whether you're a Rock Rose enthusiast or simply looking for a unique and enjoyable evening, our 'GINgle All The Way Christmas Cocktail Making Workshop' is not to be missed.
Pre-booking essential.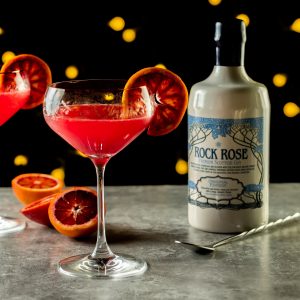 WINTER EVENTS
Christmas Shopping Evening
Friday 8th December, 6–9pm
Join us for a Christmas shopping evening. You will be able to purchase items from our multi-award-winning range of spirits, make your own hamper, purchase Tour or Shop Gift Vouchers along with Scottish food and other goodies like the lovely items made by The Highland Soap Company, jewellery by Lindsey Gallacher, and much more.
Let Kolin, our Shop Manager, take the strain with our bespoke gift-wrapping service whilst you relax and enjoy a mulled gin and a mince pie (or two)!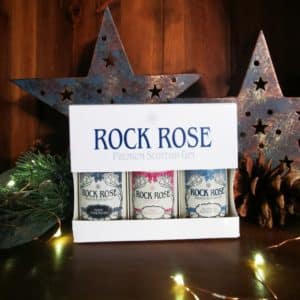 WINTER EVENTS
Yule Be Surprised
Friday 15th December, 7–9pm
During the long winter months when the sea was too rough to go off raiding, trading, and colonising new lands the Vikings who settled in Caithness liked to party! They marked the Winter Solstice, with a festival known as Yule – the forerunner of our modern Christmas with a Yule Tree, Yule Log, and family and friends gathered around the fire for stories and drinks.
Join Jorunn Eriksdottir and Arne Jamesson – aka Joanne and Andy from our Visitor Centre Team for Viking Age stories, a Yule-themed cocktail, and a tutored tasting of three incredibly special and exclusive Yule-themed spirits…we promise Yule will not be disappointed!
Pre-booking essential.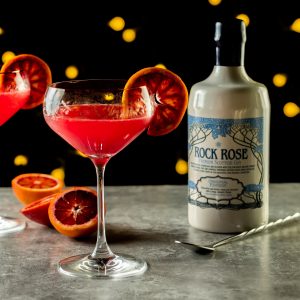 Friday 2nd, Friday 9th and Friday 16th February 2024

7–9pm
Looking for a unique Christmas gift for your partner, a family member, or a friend? If they love chocolate and love our spirits then why not treat them to one of our Choc-Tails workshops? Your loved one will join us for a wickedly luxurious mix of Caithness Chocolate's hand-made delights which will be paired with gin, rum, and vodka cocktails that the workshop participant will sample and learn how to make at home.
Once you have booked the workshop we can e-mail you or post a beautifully designed Gift Voucher to give to your loved one on Christmas morning.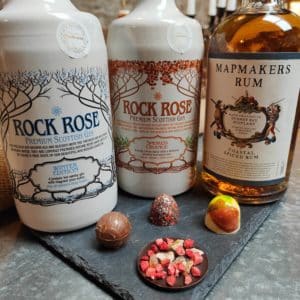 We have lots more Winter Distillery Events planned over the next few months and will keep updating this page!
We will still have tours available on certain days and please use our booking page to check tour availability and book online.