We are proud of our heritage and love our wee county of Caithness, right at the tip of mainland Scotland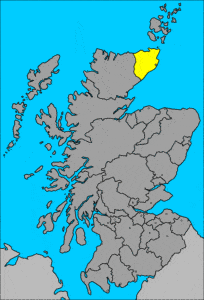 .  When we first started out on this journey to distil fabulous gin we knew that we also wanted to promote Caithness as a destination.  Having both spent time away at university, travelling, living and working abroad we always knew that one day we wanted to return there to raise our young family. That's exactly what we did and now we have three sets of little hands to take the helm of the distillery one day!
Caithness, to us, is cathedral skies, wide open spaces and peaceful wilderness. As well as thriving business' offering amazing produce and the finest craftsmanship. There is a lot to discover!
We have started this wee series and we are going to explore a different business each week to share with you some of the very best Caithness has to offer!